Versatile & Stylish Dining Furniture for Real Life
Every home should have a beautiful dining space where your family can come together, friends can be welcomed and life can happen. That's why your dining area should be furnished with pieces that can handle it all. No matter how many different ways you use your dining space when you choose Kincaid it will always look great and be ready for the task. Here are just a few reasons why Kincaid furniture is built for real life.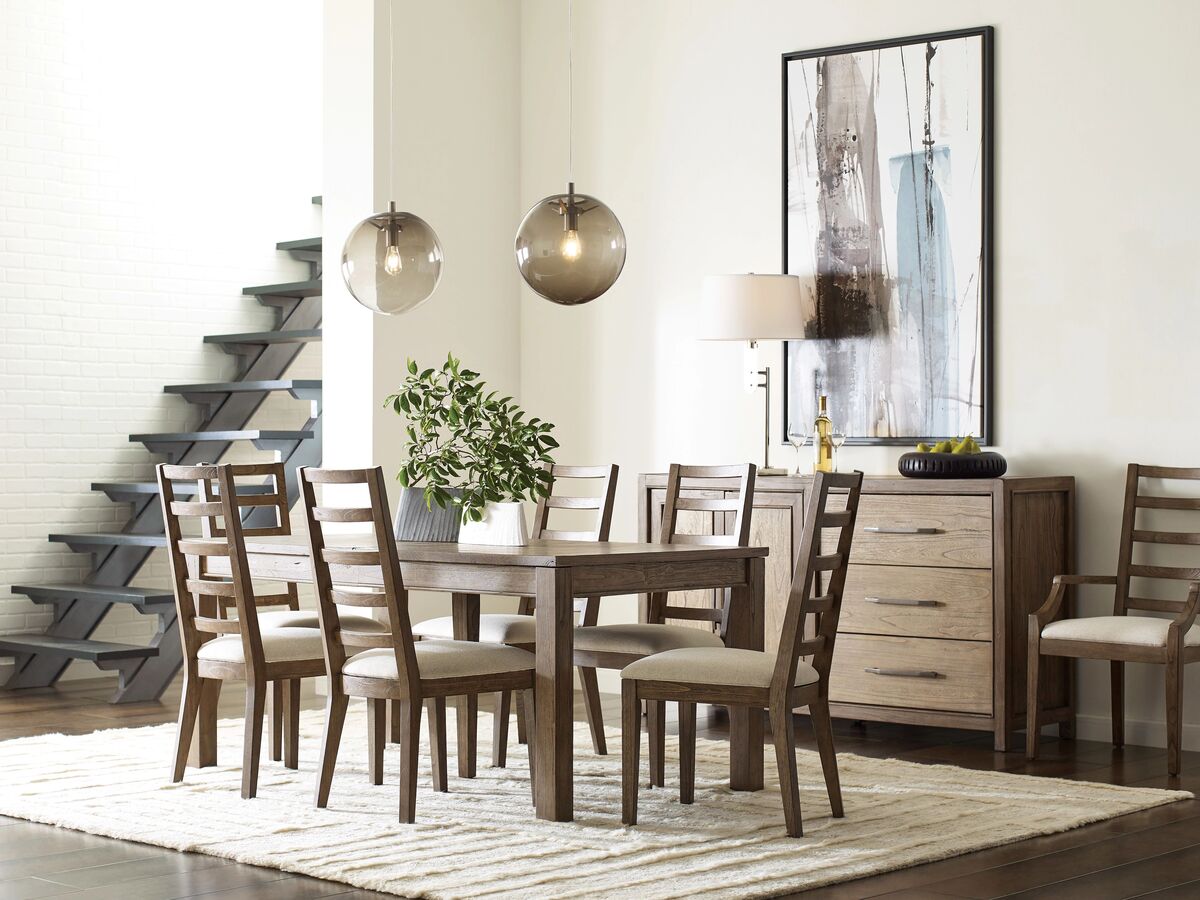 It's versatile. A versatile dining table means you can host any celebration with ease. The Lohman table is more than a modern beauty. This table comes with two leaves, one of which is self-storing, giving you three different lengths to choose from. At a maximum length of 106" there's plenty of room for everyone.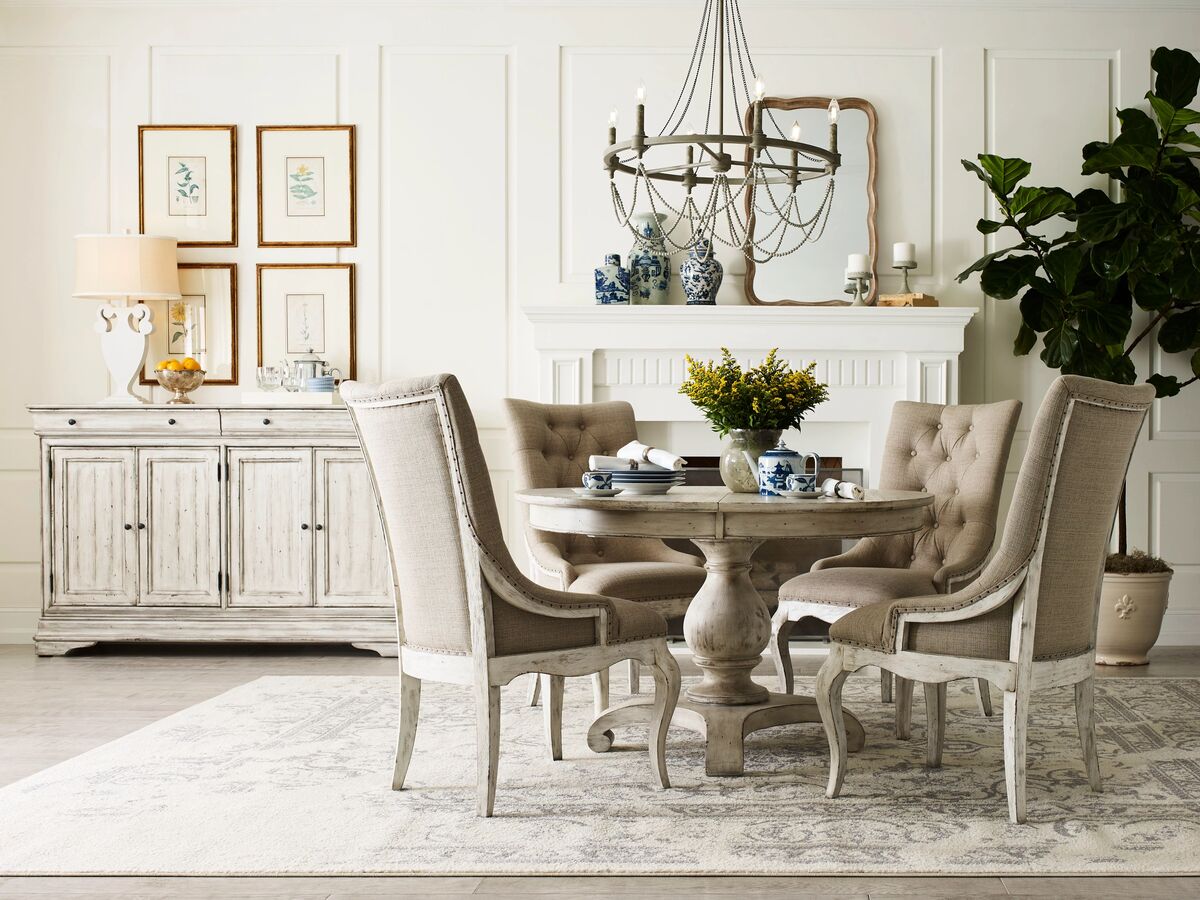 It's built for use. Many Kincaid tables offer an extra layer of protection. The Lloyd pedestal table features Kinguard which helps to repel water stains and spills. Remove the stress from your dinner party and enjoy the festivities knowing your table is protected.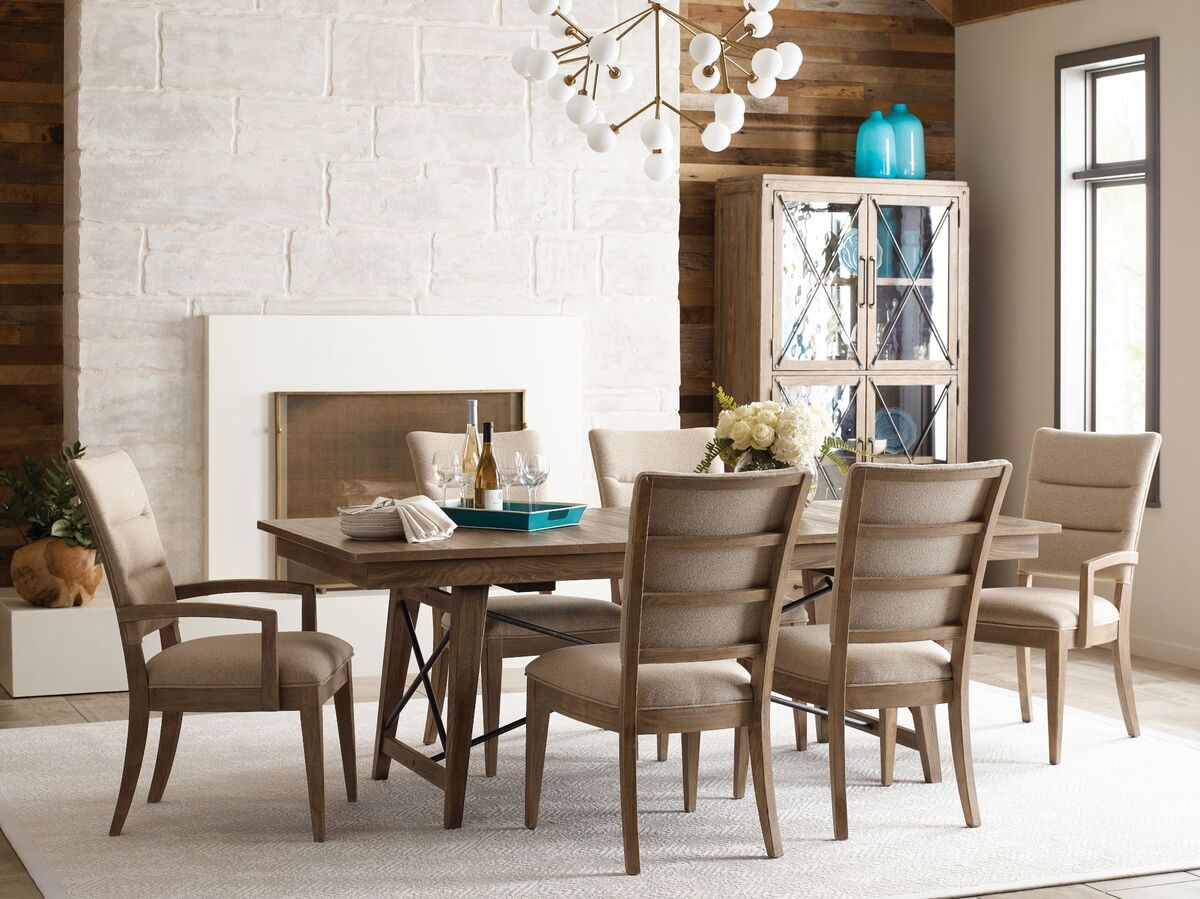 With Kincaid, you don't have to sacrifice style for practicality. Thanks to the magic of performance fabrics you can indulge your interior design dreams and opt for the upholstered chairs. This heavy-wearing and easy-to-clean fabric means the Emory chairs will look amazing for years to come.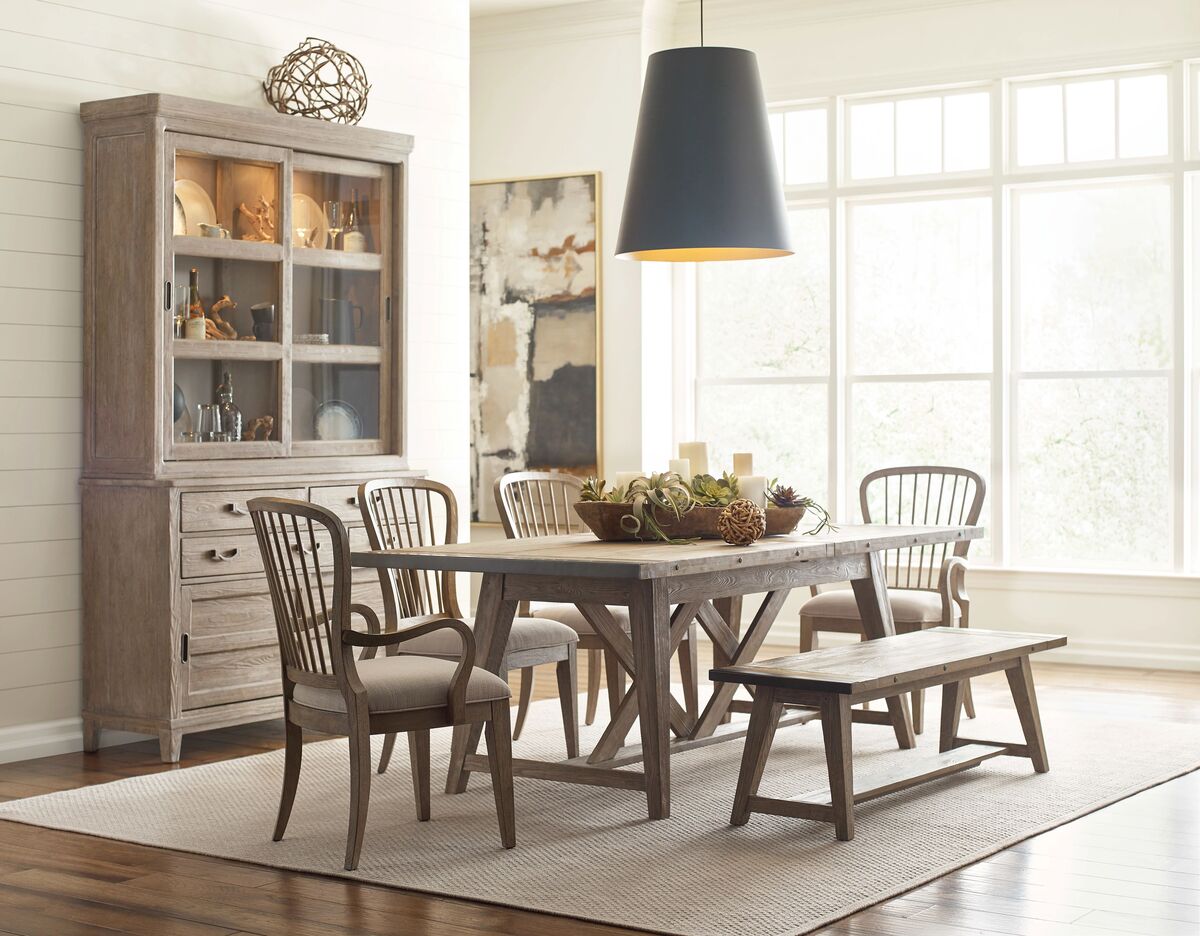 It's solid wood. For most people, a dining table is a place for more than meals. It often becomes a hub for school projects, a makeshift home office, and the perfect spot for game night. This is why you should invest in a solid wood table like the Clarendon because it can withstand it all.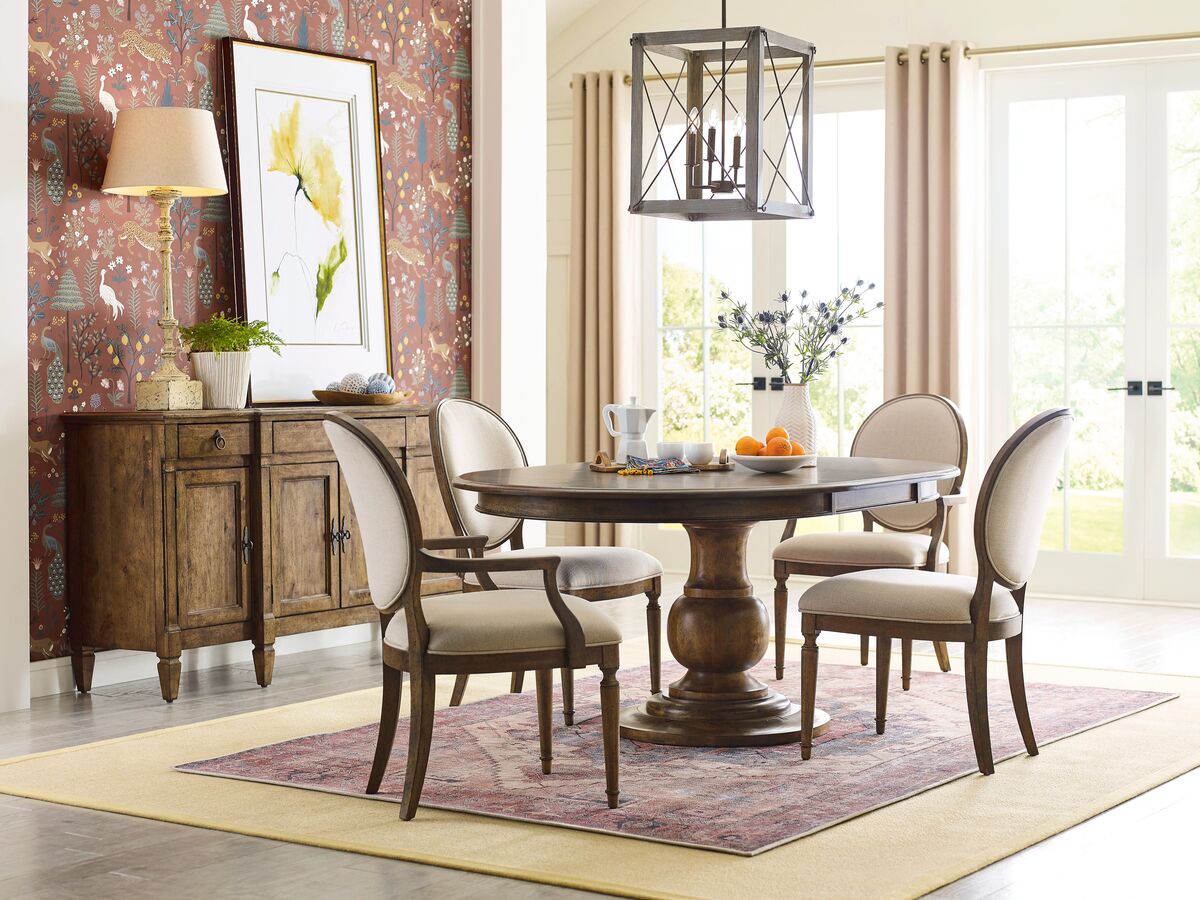 Finally, it's beautiful. Family meals are just more fun in a beautiful dining space. When you invest in high-quality furniture and a timeless style like the Ansley your dining space becomes a special place where memories can be made for years.
Create a beautiful dining space with furniture that can handle it all. Our design staff can help you choose the right Kincaid dining furniture that will be the perfect style for your home and meet all your specific needs. Shop our showroom to see these styles and many more.