Brighten Your Home with Pretty Pastels
Adding color to your home gives it a bright and cheery vibe. Yet, too much color can be overstimulating for some. That's where pastels come in. If you love the relaxing vibe of neutral interiors but still find yourself craving color, then try decorating with pastels. Soft tones and whispers of color can create an inviting home with a major personality.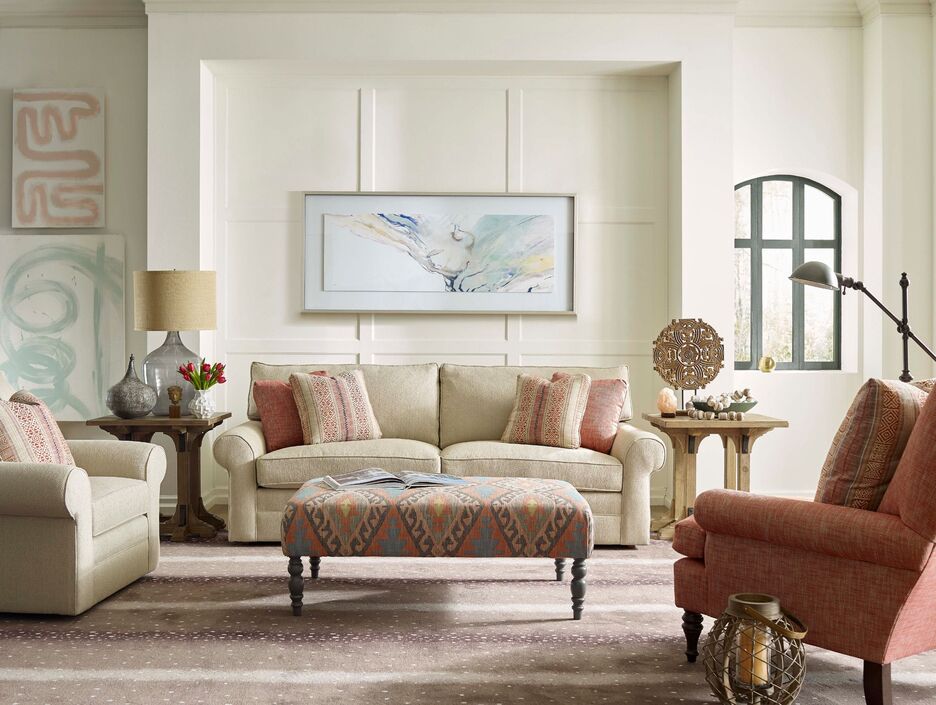 A pastel color combination can transform a neutral space. Bring your living room to life with soft pink and powdery blue. It feels fresh, bright, and inviting. Create depth by mixing patterns, layering fabrics, and using bold artwork.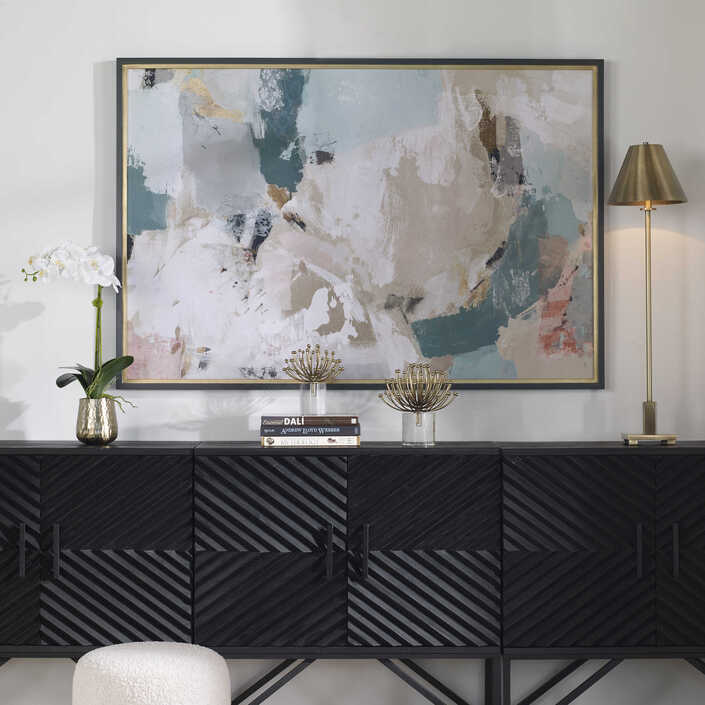 Pastel artwork can be sophisticated, and how you use it will speak volumes. Pair a pastel painting like The Perfect Storm with black furniture for an edgy look. The contrast is modern and keeps it from feeling too cutesy.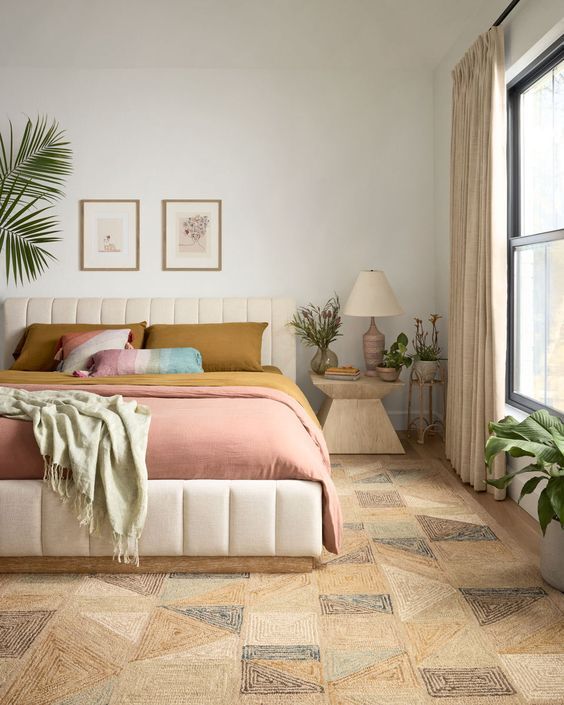 Bring a fresh vibe to your bedroom with pastel pink. Pair it with earthy tones like amber and cream to ground the color and create a space that's stylish and relaxing. The Berkeley rug has the right combination of rich colors and soft hues to set the stage for a beautiful bedroom.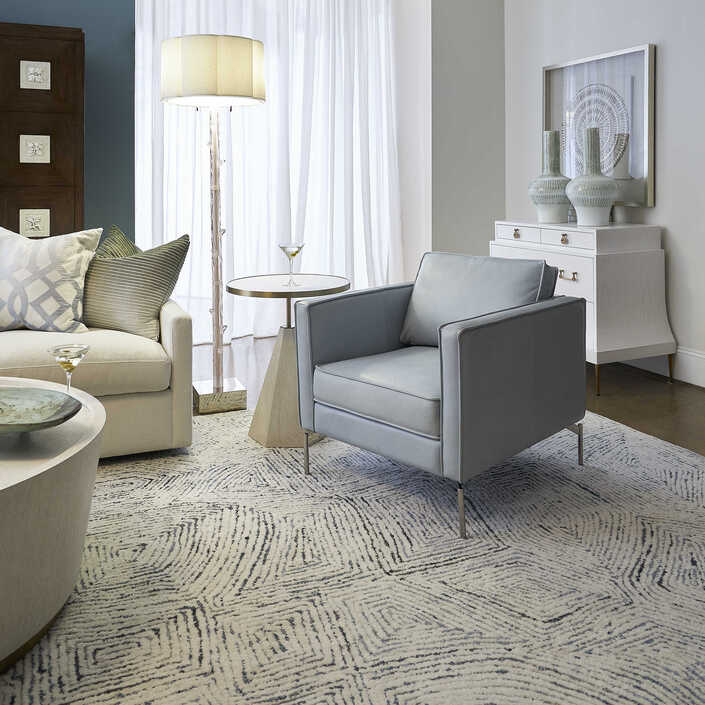 Powder blue is delivered in a super chic package with the Retreat accent chair. This leather chair has clean lines and style for days. Add it to any space that needs a whisper of color and a sleek new look.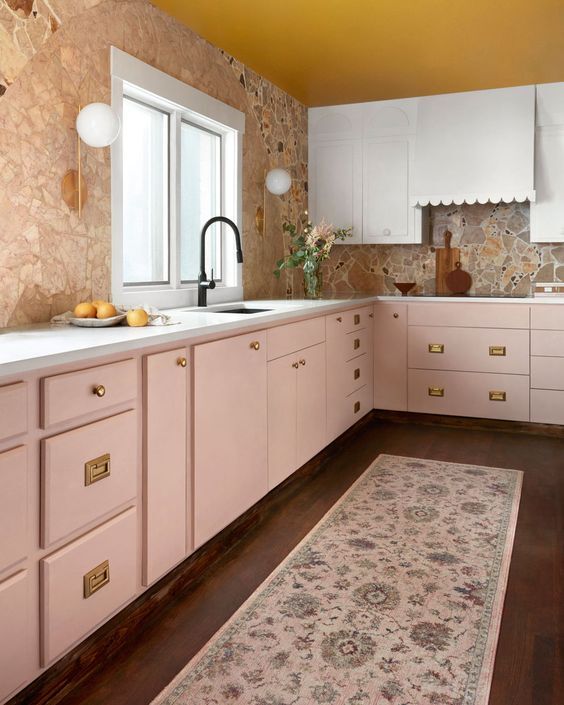 Go all in and create a space dedicated to your favorite pastel. Blush can be sleek with the right accessories. Mid-century modern lighting, a unique backsplash, and the Giada rug with a traditional pattern create the right mix for a fun and magazine-worthy kitchen.
Soft hues and quiet tones have a power all their own. If you crave color but need calm in your life and home, then try decorating with pastels. Make an appointment with our design staff to get started today.