Mill House Is Here & The Possibilities Are Endless
New Kincaid Furniture You'll Love for Your Chattanooga Home
We're always excited when we get to tell you about a new collection. Mill House, the latest from Kincaid, already has us envisioning all the decorating possibilities. With two finish options and so many stylish pieces, there are so many different ways to use this new collection. Let's take a look at Mill House and why it has so much potential.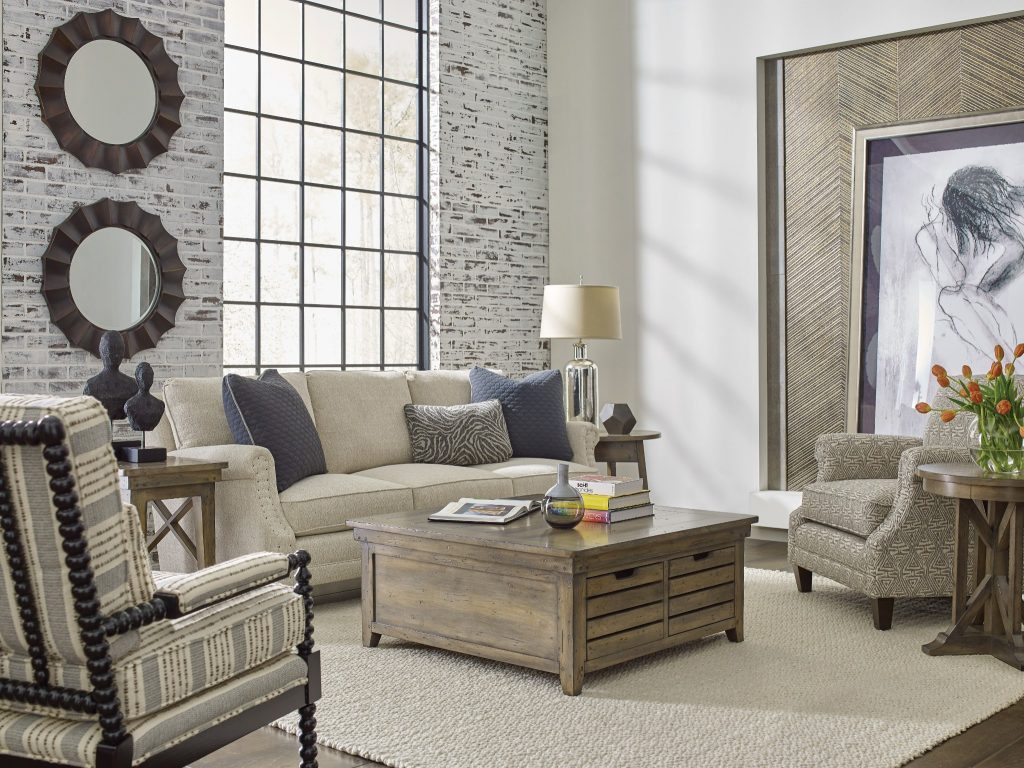 Let's start with these thoughtfully designed living room tables. Never lacking in interesting details Kincaid knows how important it is to also build in features that make furniture more functional. The Annas coffee table has loads of storage space which means you can always contain the clutter.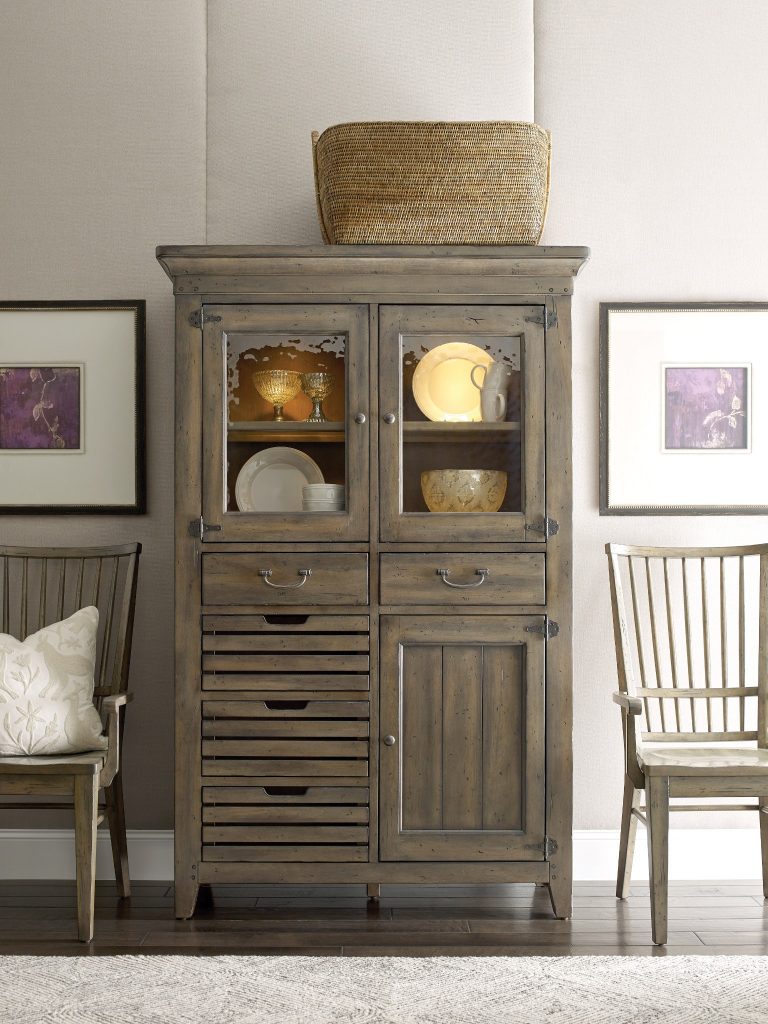 Speaking of storage we're loving this super versatile cabinet. It's designed for the dining room but we think it would also make a great entry piece or a fun cabinet for a bathroom. Furniture that can be used in multiple ways is always a smart investment.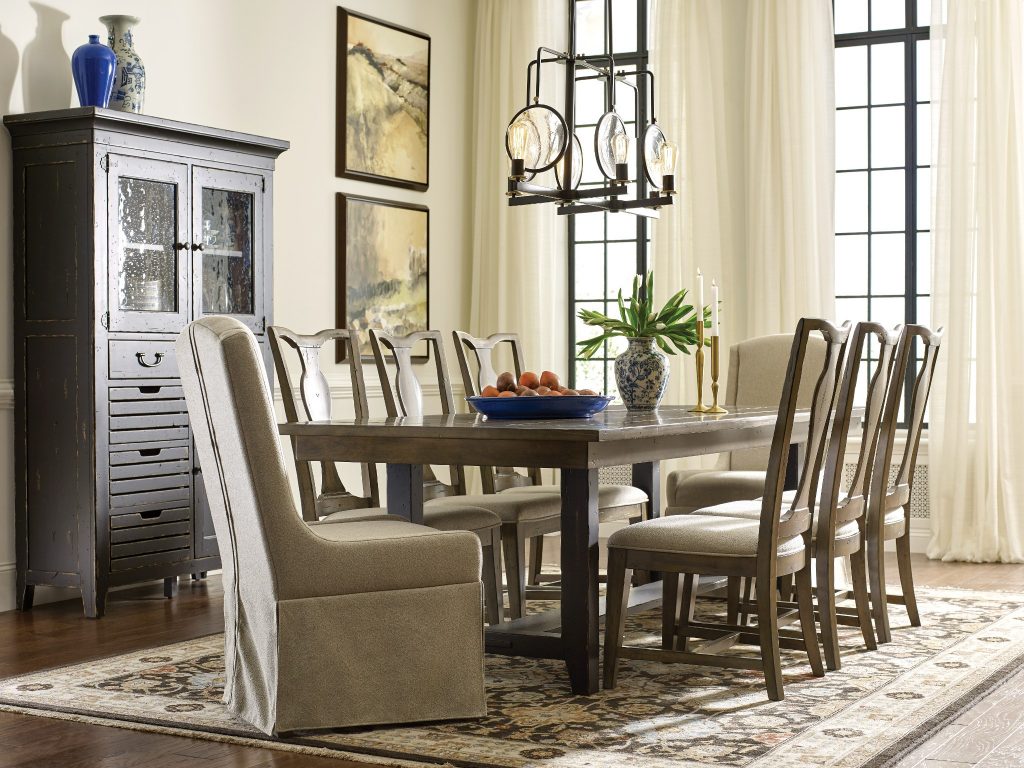 We're always a fan of mixing up seating in the dining space but we know it's not always easy to get outside of your comfort zone. That's what's so great about Mill House. With several chair options, it's so easy to get that collected yet cohesive look that makes a home unique.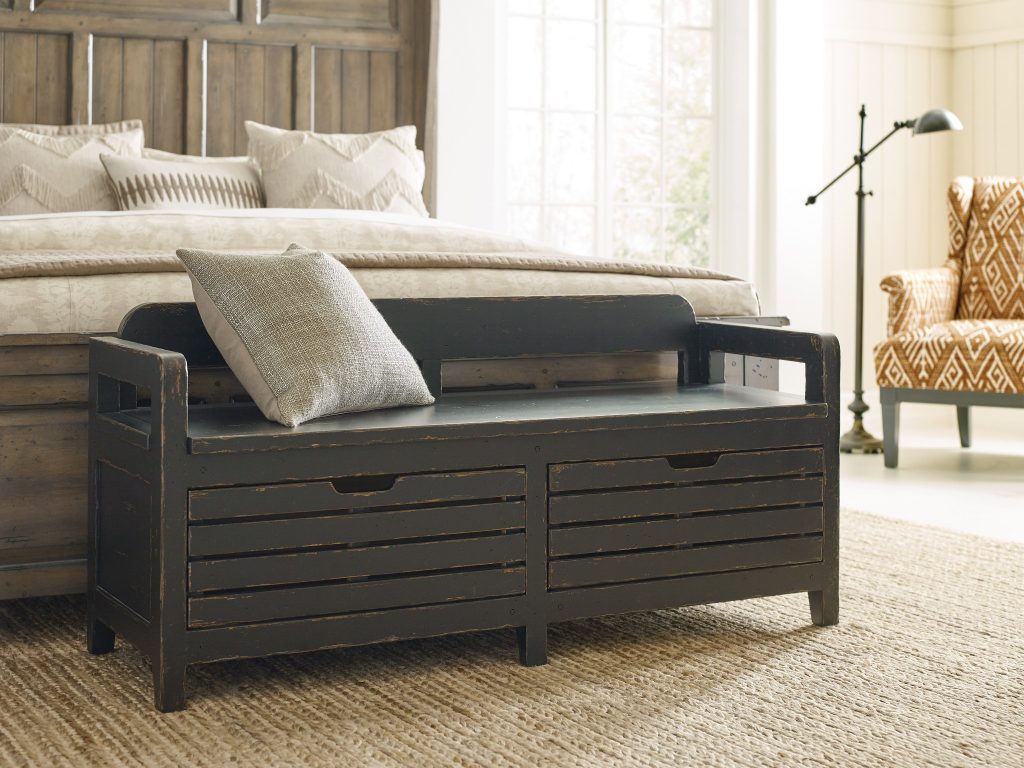 We can think of many ways you could use this fun rustic Engold bench. Our favorite spot is at the foot of the bed but we could also see it with a small breakfast table or in a hallway underneath a beautiful piece of artwork.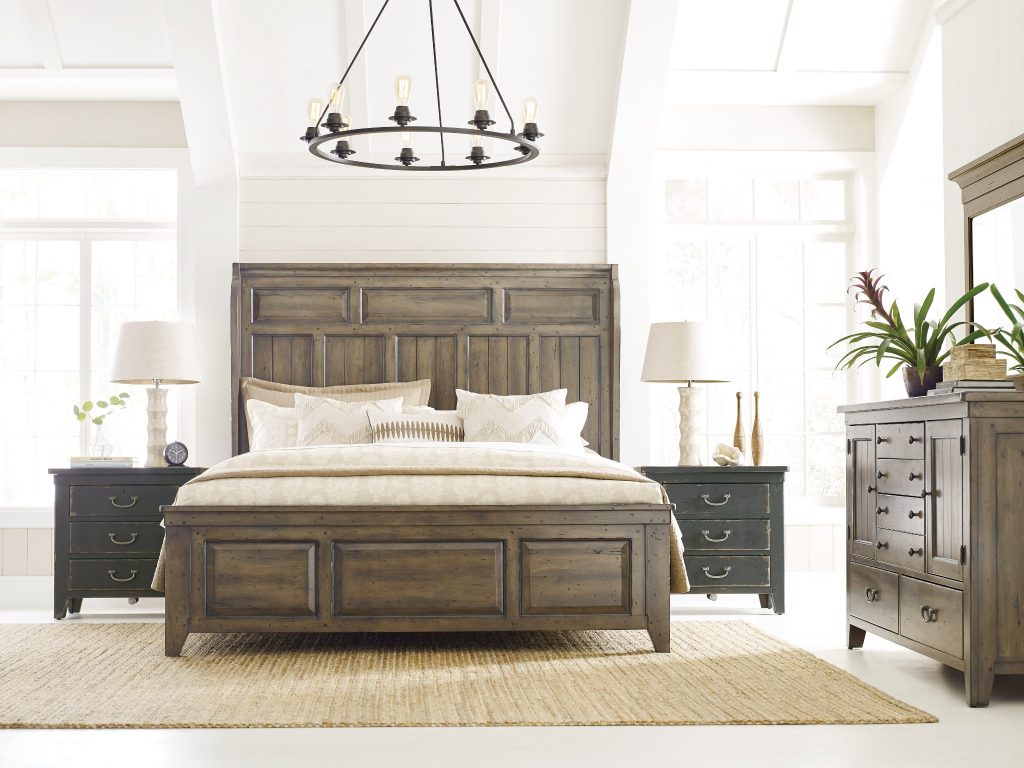 If there's one way we like to create a dramatic look in a bedroom it's with a dramatic bed and the Powell Shelter bed easily fits the bill. This oversized headboard makes a statement with clean lines and a modern silhouette.
Can't you just imagine all the possibilities with these rustic and modern solid wood pieces? You can see the Mill House collection in our showroom where there's always inspiration to be found.