Five Ways to Decorate a Console
Decorating a console is one of the easiest ways to upgrade a space. This simple and functional piece of furniture is available in so many designs, and it creates the perfect opportunity to elevate your style. You can quickly fill a blank wall, create a focal point or incorporate a new trend with some simple styling tricks. So let's take a look at five of our favorite ways to decorate a console or any cabinet.
1. Display a collection. This one is so easy. Pottery looks chic and modern when grouped together. Be sure to vary heights and try to keep the color scheme cohesive for a more modern look. Give it a fresh feel by adding your favorite flowers.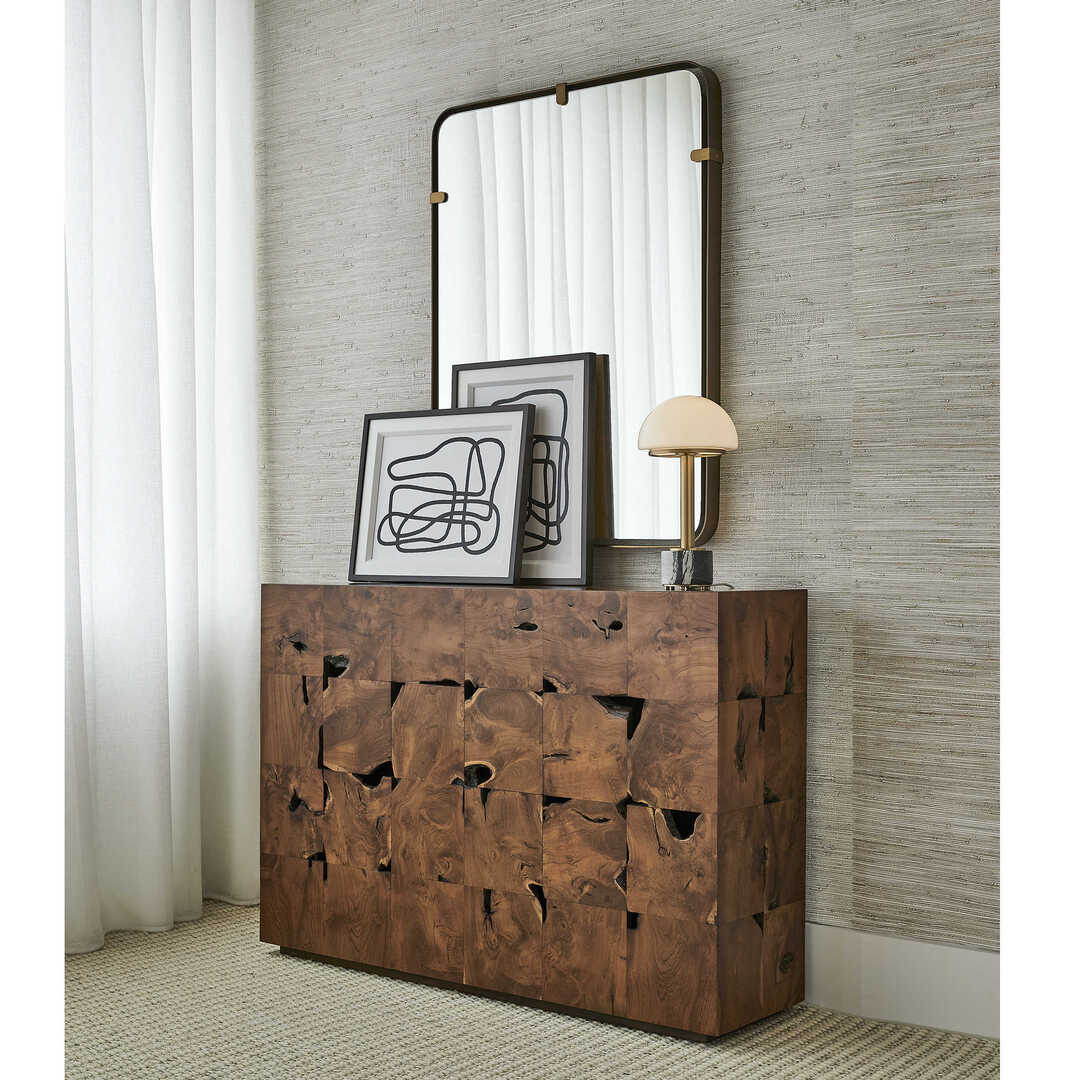 2. Go modern casual. A mirror is an easy choice for styling a console but don't stop there. Level up the look by adding artwork and lighting. Use a mirror with height, then layer in small-scale prints and a fun accent lamp for a unique look.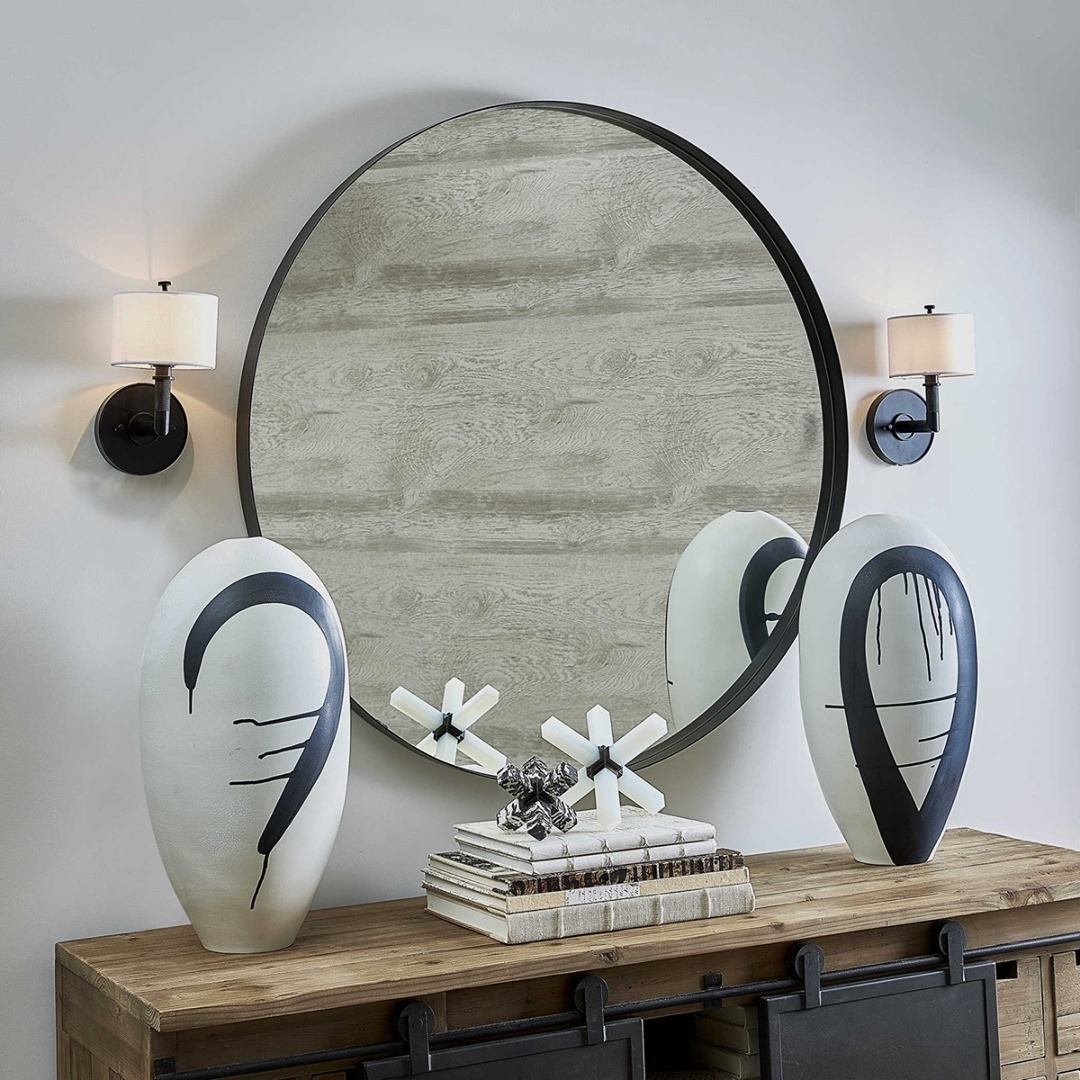 3. Add symmetry. A console can be used to create a whole new focal point for a space that's lacking interest. Start with a mirror, then layer in the rest. An oversized pottery pair topped with small sconce lights is a fun way to play with scale. You could easily create the same look with a mirror and a pair of oversized lamps.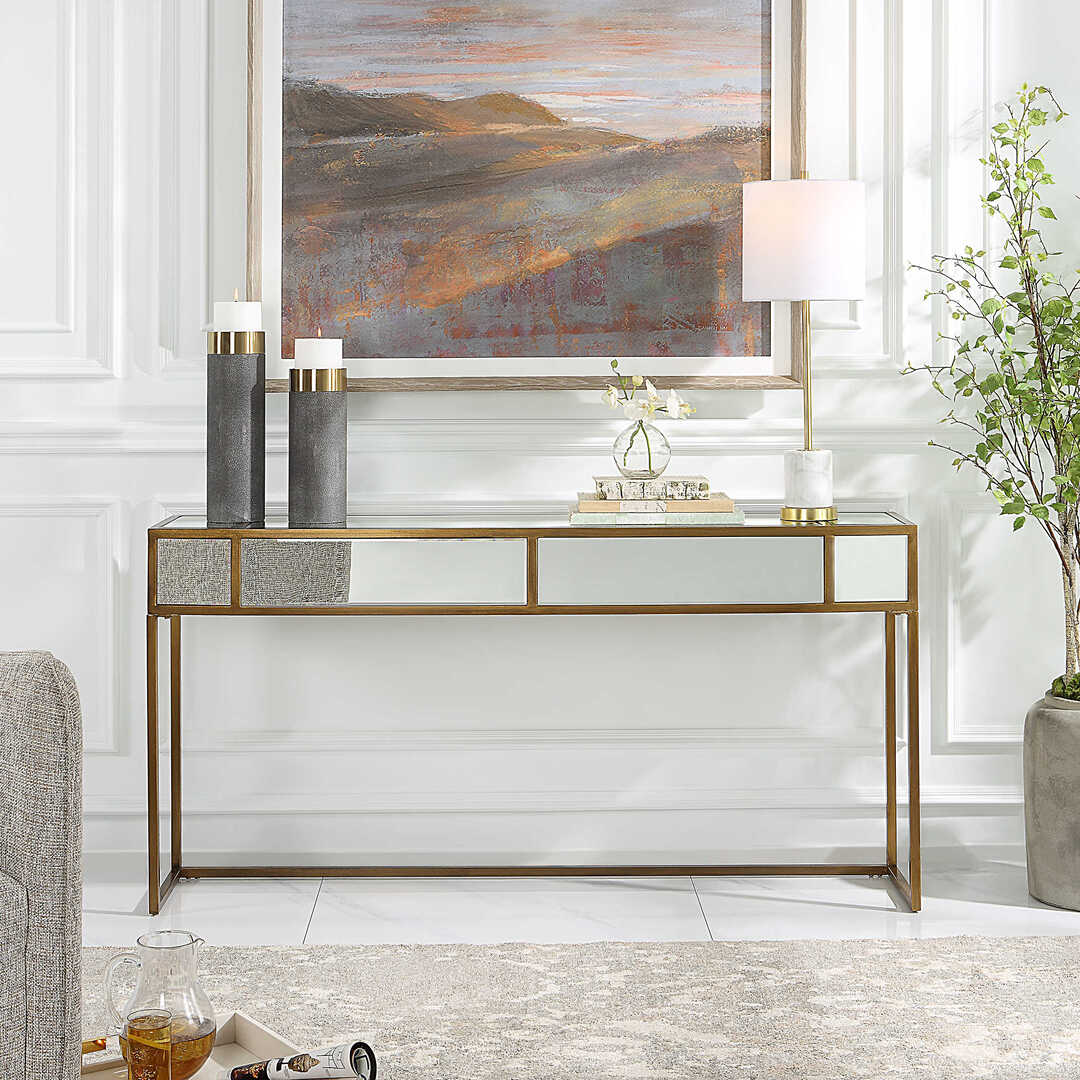 4. Create cohesion with artwork. A gold frame repeats the finish on the console drawing the eye up and unifying the two pieces. Add a pair of candle holders, a lamp, and a pretty decorative object for a stylish solution to fill a blank wall.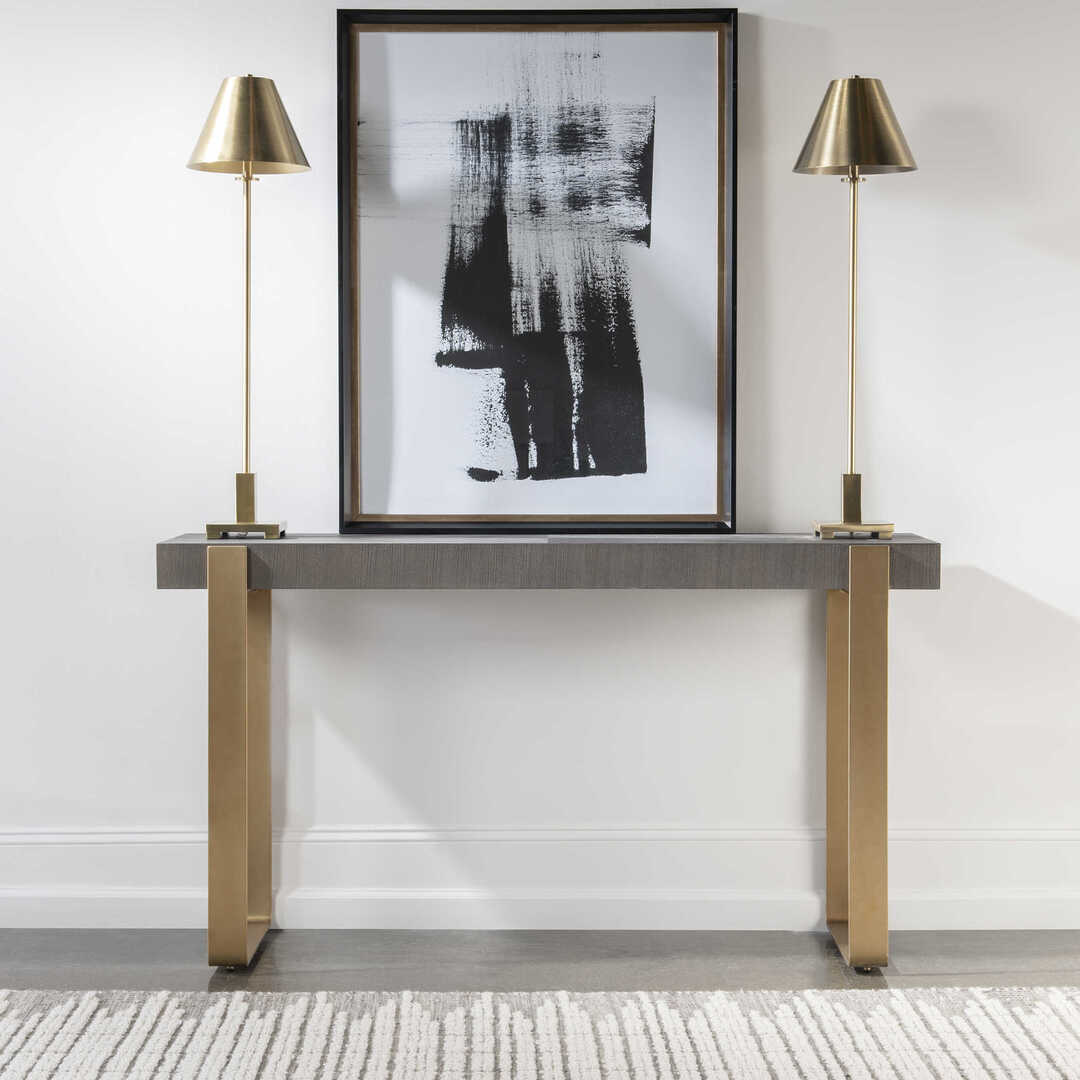 5. Create simple drama. Bold artwork flanked by sleek lamps is always stylish. This simple formula is easy to implement and means you can upgrade a hallway or entry in just one afternoon.
Let these looks inspire you! Add some style and a new look to your home by decorating a console with these simple styling tricks. Find everything you need in our showroom to get started today.