Home Decor Holiday Gift Guide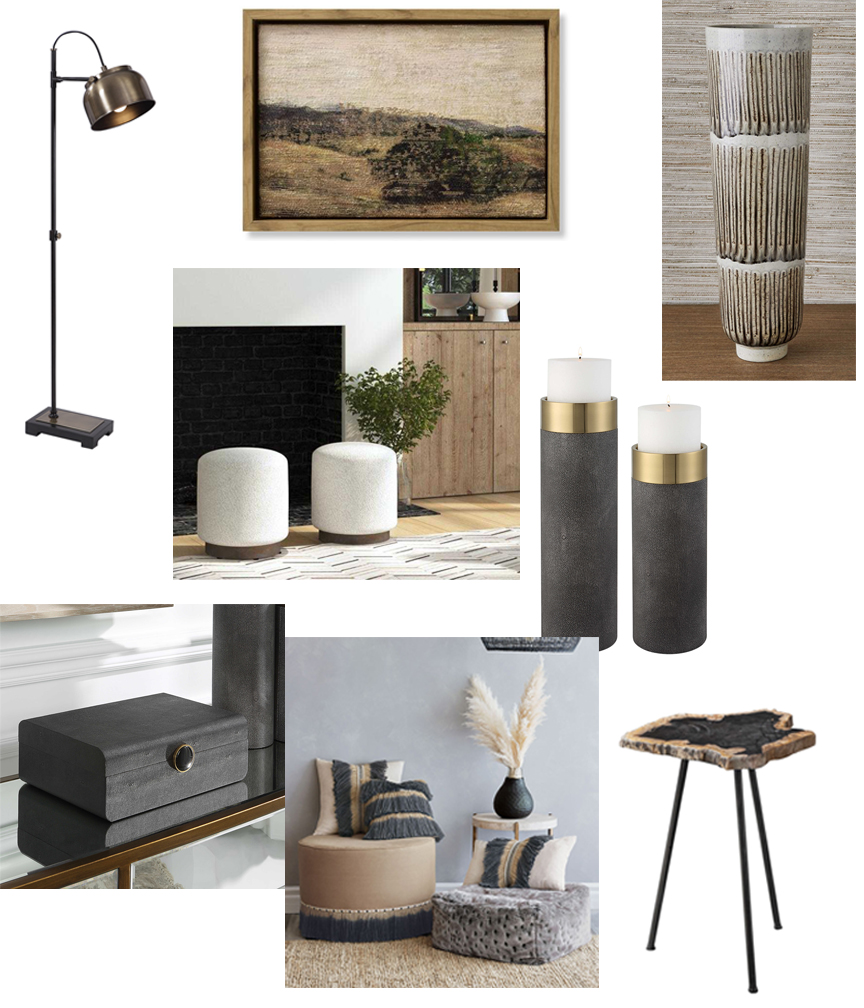 It's that time of year again! The holidays are officially here, and we know you're probably already searching for those special gifts for everyone on your list. If you want to make it a Christmas to remember, then don't worry because we're here to help. Our annual home decor gift guide is here to inspire you with all things stylish, useful, and unforgettable. Level up your gift-giving this year with something beautiful from our showroom.
Light up their holidays and home with a unique floor lamp like the Bessemer. This antique-inspired lamp has a pivoting shade making it as useful as stylish. Pair it with a book by their favorite author and a plush blanket for a cozy gift.
For the art lover, a pretty framed tapestry would be a great piece to add to their collection. This moody landscape is perfect for layering in with other pieces and looks great casually leaning on a mantel or hanging alone over the bed.
Everyone can use a beautiful vase. Want to make it even better? Pair it with a monthly floral delivery subscription for a gift that gives all year long.
These adorable ottomans are multi-purpose and always stylish, making them a great holiday gift. This duo can provide extra seating or become a comfy footrest. Upholstered in a soft neutral, these will prove to be a versatile and chic gift.
We all know someone who loves candles. Give them these beautiful candle holders so they can add style and a pretty glow to their home. Don't forget candles in their favorite scents to make it an even sweeter gift.
Make a decorative box even more special by personalizing it. Fill the Lalique box with their favorite things for a Christmas to remember. Photographs from holidays past or gift cards to their favorite places will make this an easy and special Christmas gift.
For the trendsetter on your list, these fringed pillows are a must. They have some amazing details and textures that can give their sofa or bed a whole new look. Give the gift of style with the Midori pillows.
Spot tables are always useful. Perfect for small spaces, they provide a resting spot just big enough for a drink, book, or cell phone. Natural wood paired with iron legs makes this a stunning statement piece that is sure to make them smile.
Make their Christmas special! Shop at E.F. Brannon for unique gifts that are stylish and useful. Even better, they are sure to bring back memories of the holiday every time they use them.
Lamps / Tapestries / Vases / Ottomans / Candleholders / Boxes /Pillows /Tables