Elevate Your Style in the New Year with a Statement Piece
As the new year approaches change is sure to be on your mind. When you set goals or make plans don't forget about your home. Even if you don't have any major home renovations planned for the new year you can still give every space a major upgrade. All it takes is the right statement piece. Check out these statement pieces that have the power to upgrade your style and inspire change in the new year.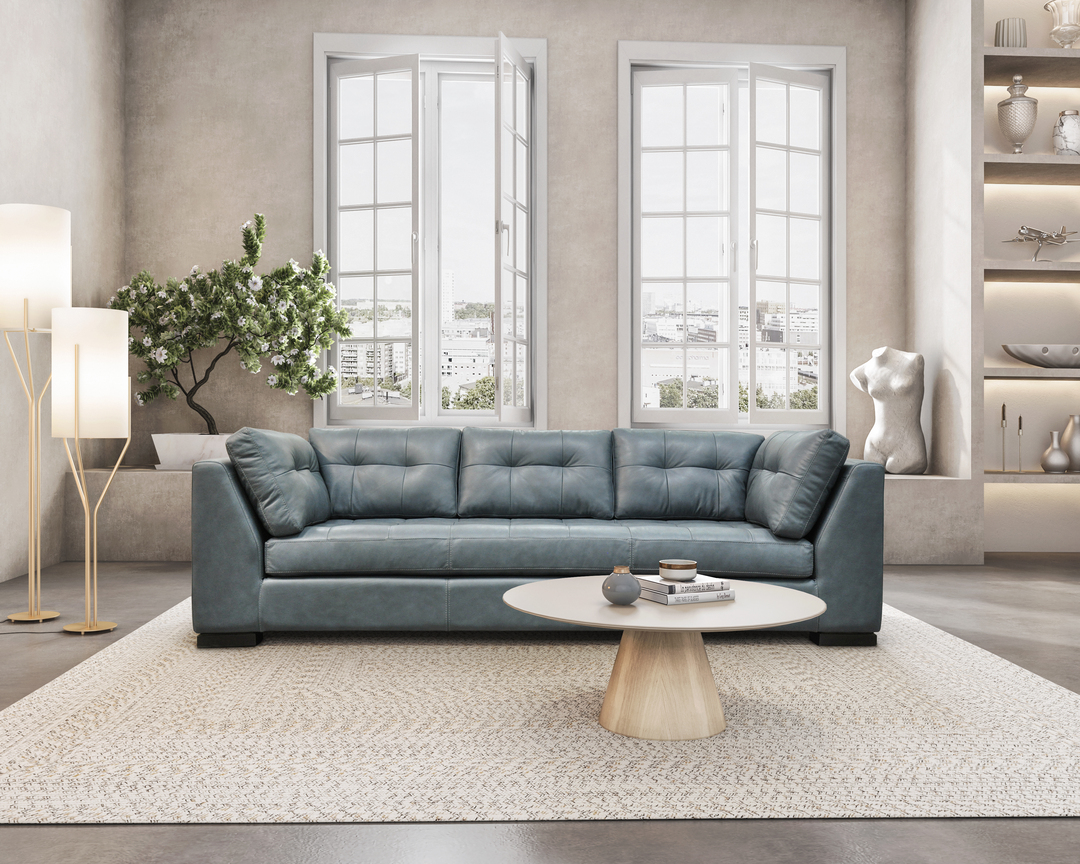 Give your living room undeniable style with a sofa that's anything but typical. The Newport sofa has tuxedo arms and meticulous tufting. Plus, with custom leather color options you can be bold with color and create a look that's unforgettable.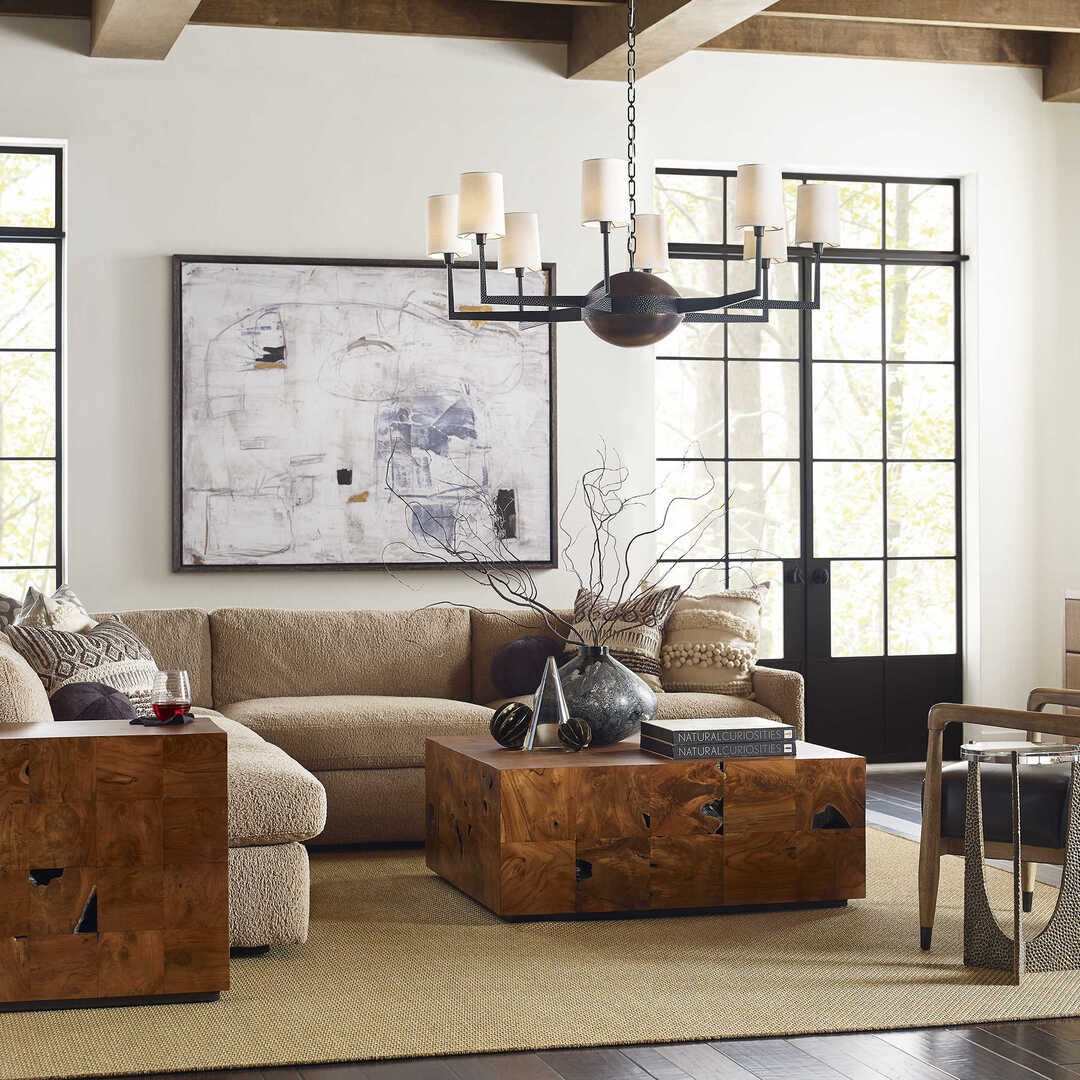 When you choose statement pieces your furniture will become functional artwork. The Teak Tac Toe tables make a statement that no other coffee table can replicate. A recessed base creates the look of floating furniture while the natural grain of the wood adds a one-of-a-kind look.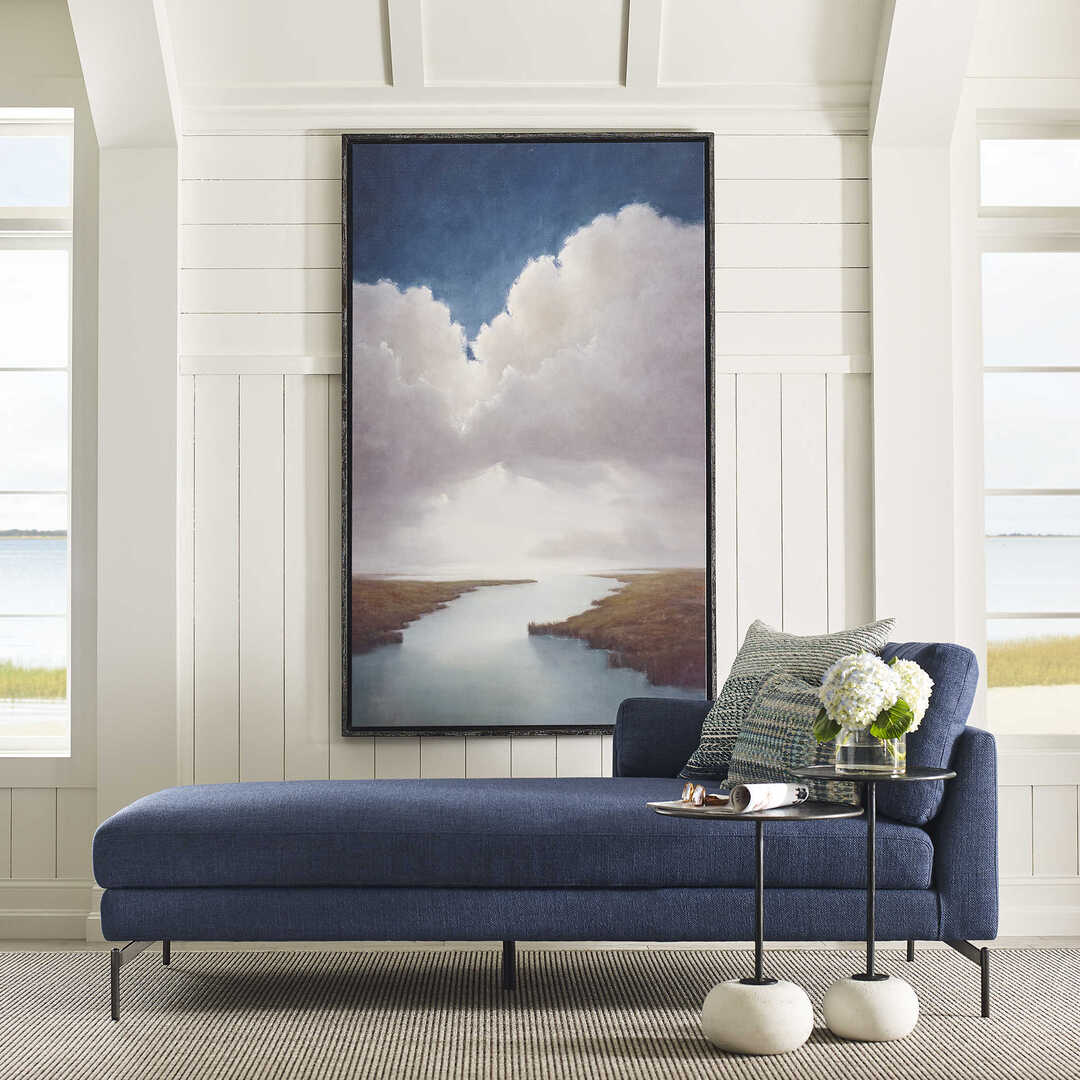 Let your walls talk with statement artwork. Just one, large-scale piece of art can tell a story and completely change a space. The Low Country painting is a simple scene with a bold look. Both moody and bright, this painting will inspire adventure in the year to come.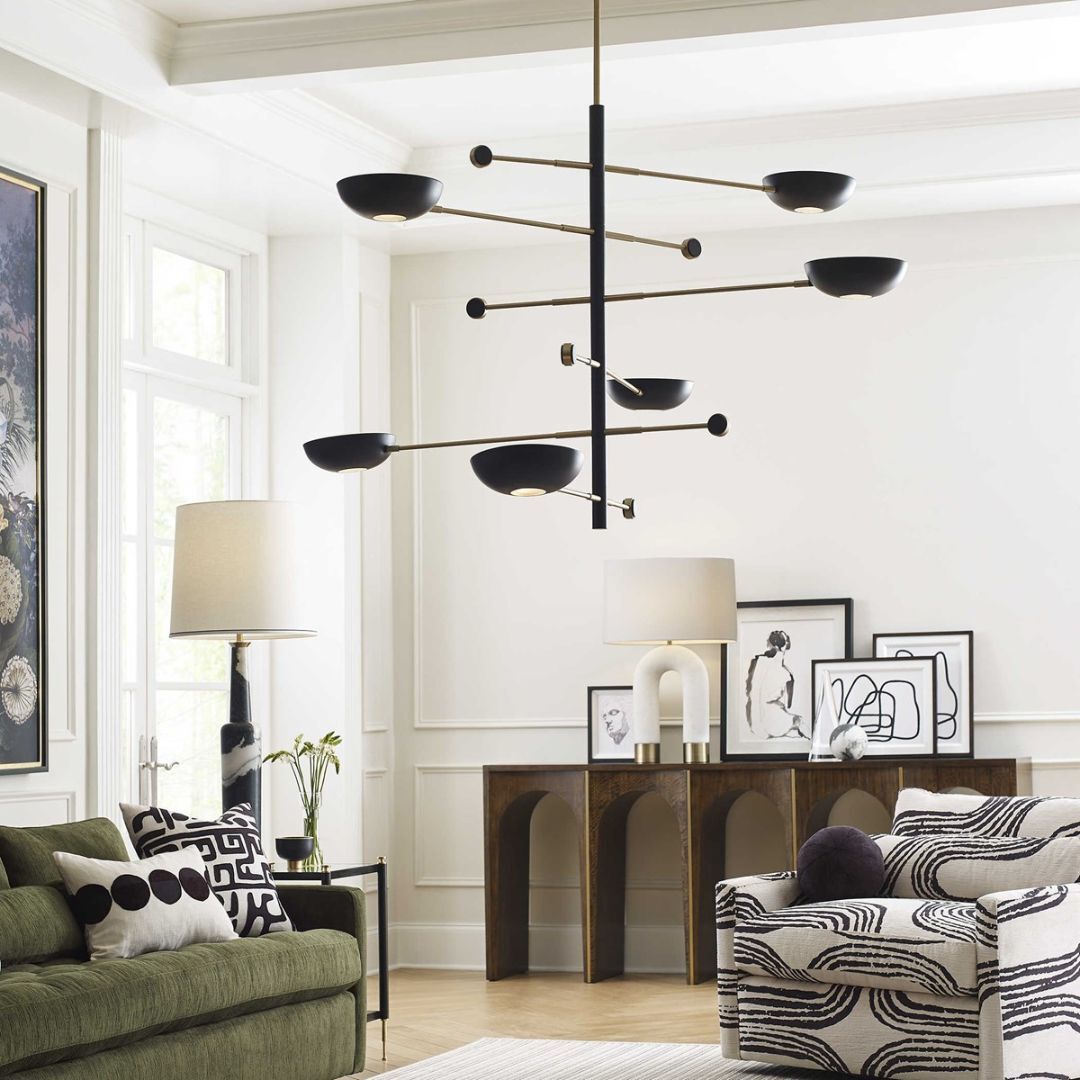 Statement lighting has the power to transform a space. With this one change, you can give your home a magazine-worthy style. Not only does this unique chandelier have amazing style it also has multiple configuration options. Try a new look with lighting this year to upgrade your style.
Give your home a new look in the new year! Statement pieces have a presence and a unique look that will no doubt elevate your style. Meet with our design staff to choose your perfect pieces today.