Five Pieces to Maximize Bedroom Storage
Update Your Chattanooga Bedroom Furniture with EF Brannon
Your bedroom should be a calm and relaxing space. It should be a room you can walk into, and let all your stresses melt away. If it isn't properly organized though. it will never feel that way. That's exactly why you should always choose furniture and other pieces that help maximize the space you have. Check out these five stylish and functional pieces that will take your Chattanooga bedroom furniture, and turn it into the organized and relaxing space you've always wanted.
1. A storage bench. Instead of placing a standard bench at the foot of the bed choose one that has built-in drawers like the Engold by Kincaid furniture. It's the perfect place to store extra sheets and blankets, which also helps free up closet space. Bonus? It serves as an extra seating in a bedroom that's too small for a chair.
2. Hooks. Make use of your wall space with hooks or a hanging coat rack. You can keep handbags, hats and scarves organized and easy to find with a chic piece like the Uttermost Starling coat rack in brushed gold. Turn it into decor with your favorite accessories or hang it inside your closet for easy access.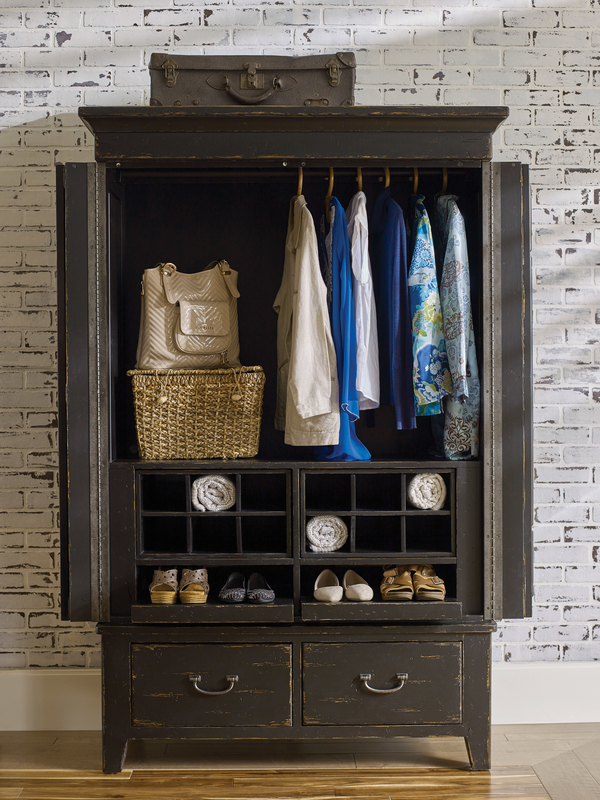 3. Armoires. Low on closet space? Create one with an armoire! Pieces like the Simmons armoire have adjustable shelving, a clothing rod and dedicated spaces for shoes. There's no need for your clothing to be stacked on chairs or for shoes to be scattered around the floor when you choose well designed pieces for your Chattanooga bedroom.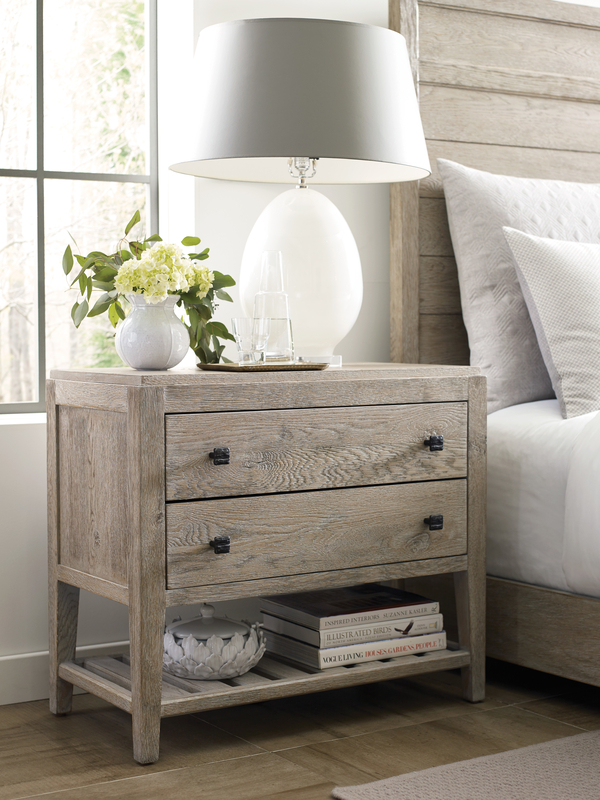 4. Multi-purpose nightstands. The right nightstand can keep your bedside organized and tidy. The Fletcher has roomy drawers, an open shelf, and even boasts built-in electrical outlets and a nightlight. This makes it incredibly easy to charge cell phones and tablets and plug in your lamp without all those messy cords.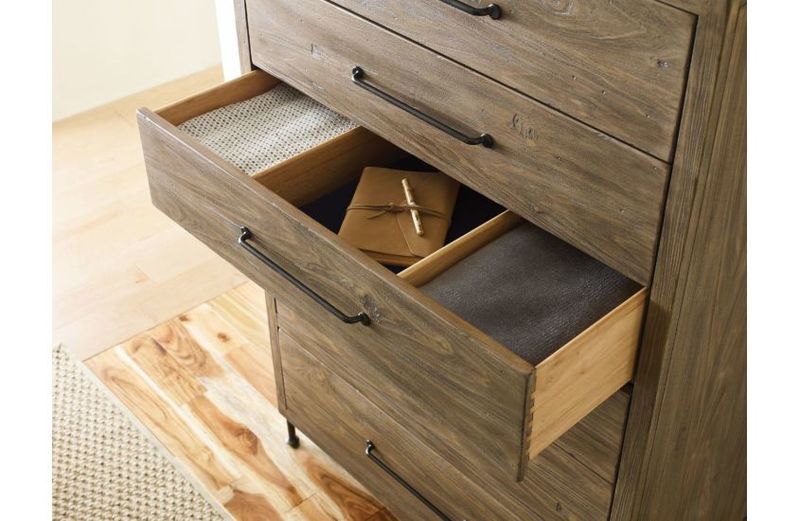 5. Furniture with drawer dividers. When choosing dressers and chests always look for features that make organizing easier. The Stevens drawer chest by Kincaid furniture has removable drawer dividers to make storing smaller items more manageable.
When your bedroom is well organized, it becomes more than a relaxing space. Being able to find what you need when you need it makes for a smooth morning, gets you out the door on time, and in turn sets a positive tone for the day ahead. Shop by our EF Brannon showroom for everything you need to organize your Chattanooga home with style!