One Change that Can Transform Your Bedroom
When it comes to transformations we're all for going all in. After all, transformations are what we do. Yet we know that in some cases just one change can make all the difference. Especially when it comes to decorating a bedroom. If your bedroom needs a new look, but it isn't the right time for a major project, you can still transform this space with one simple change. Upgrade your bed to instantly update your bedroom.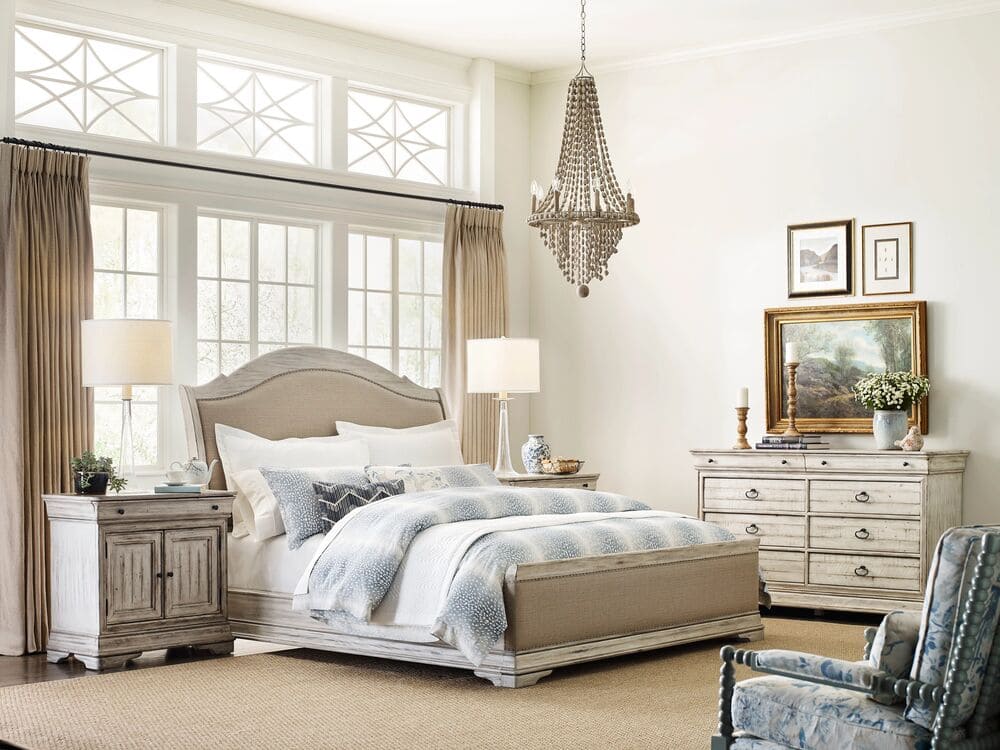 The sleigh bed is timeless and this one is so dreamy. Designed with mixed materials the Kelly sleigh bed has a luxurious look and feel. Curvy carved wood and plush upholstery make this sleigh bed as stylish as it is comfortable.
Upgrade your bedroom, and your style, with a metal bed. The Sylvan bed is modern, rustic and industrial. It's a great choice to pair with classic pieces for a look that's eclectic and unforgettable. No matter how you style it this one is sure to transform your bedroom into a space you'll love.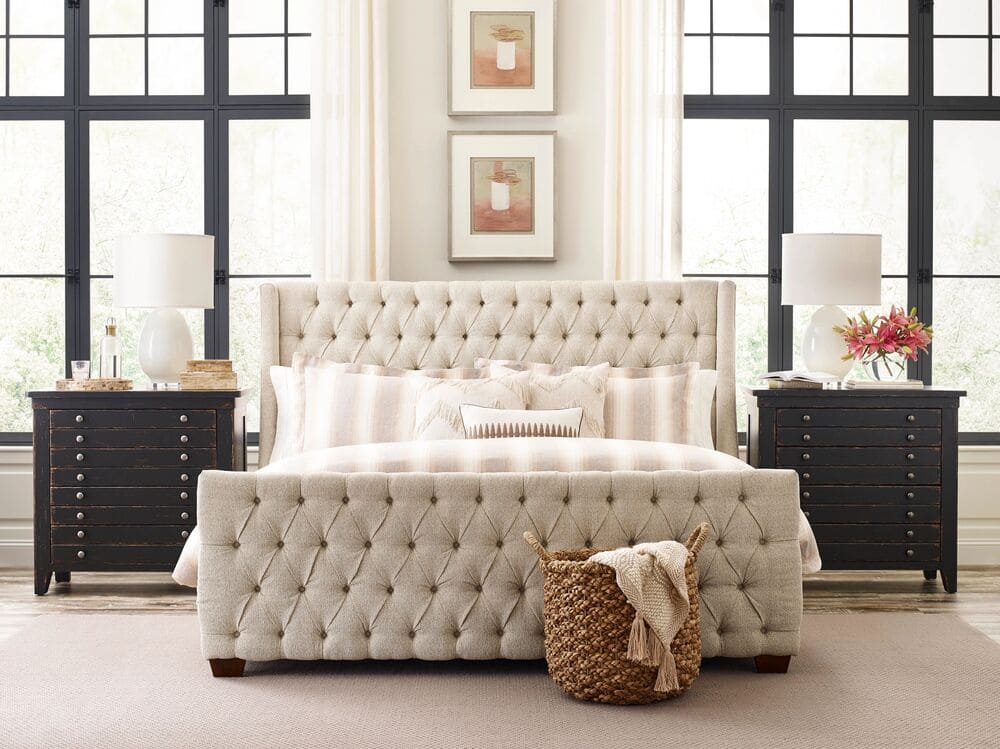 Go all in with details. All-over tufting and a sweeping profile make this bed dramatic and luxurious. Upholstered beds easily blend with any wood so there's no worry of matching finishes. The Mia bed will instantly turn your bedroom into a designer space.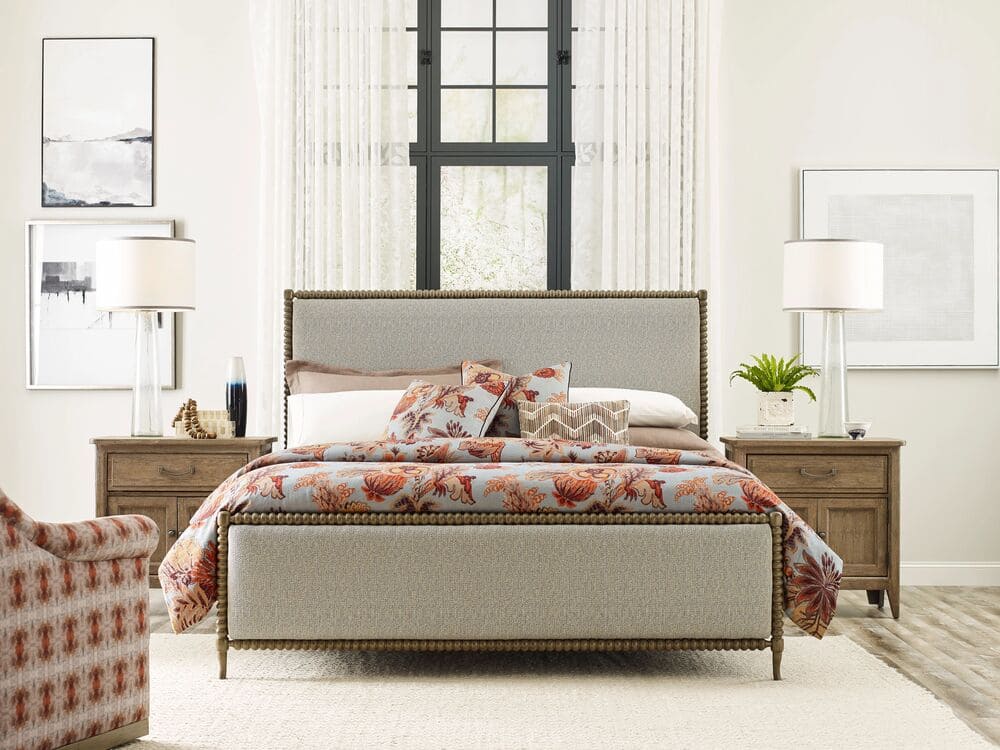 Go vintage with a modern twist. Another great choice for pairing with classic furniture is the Spool bed. With clean lines and a nod to the past, this bed has so much personality. Even better, the Spool bed can be customized with your choice of fabric and finish to work perfectly with your existing furniture.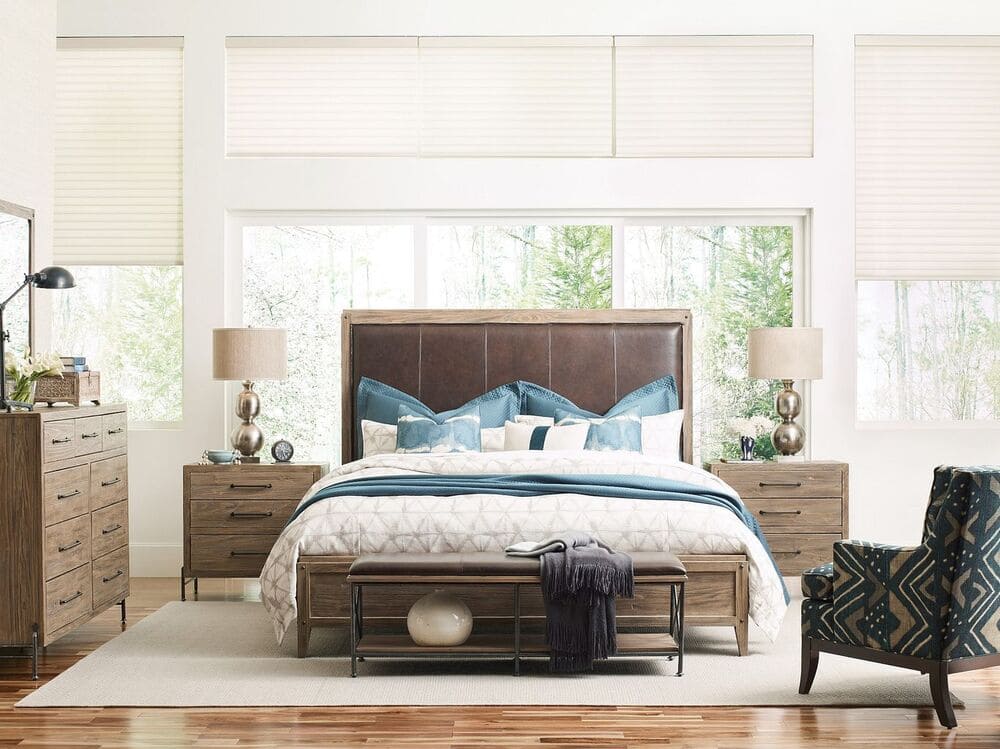 Finally, let's take a look at the Longview bed. A mix of materials makes this one versatile enough to work with many different styles of furniture. This bed has some amazing details and incredible texture. Top grain leather, solid wood, and nail head trim mean this bed will be the focal point of your bedroom.
It is possible to give your bedroom a whole new look simply by updating your bed and transforming the entire space. Shop our showroom for all these beds and more to give yourself the beautiful bedroom you deserve.