How to Choose the Perfect Coffee Table
Choosing the right coffee table shouldn't be difficult. While it seems like a simple decision there are so many options that it can become overwhelming. So how do you make this decision stress free? When you know your needs and consider how the coffee table will be used it becomes so much easier to choose the perfect pieces for your home. Here are five things to consider before choosing your next coffee table.
1. Is your living room cluttered? A coffee table with shelving or drawers is a stylish way to sneak in some storage. Having easy access to drawers means you can easily hide things like remote controls or electronics when not in use. A clutter-free living room is a relaxing living room and the Modern Forge coffee table will keep your space stylish and organized.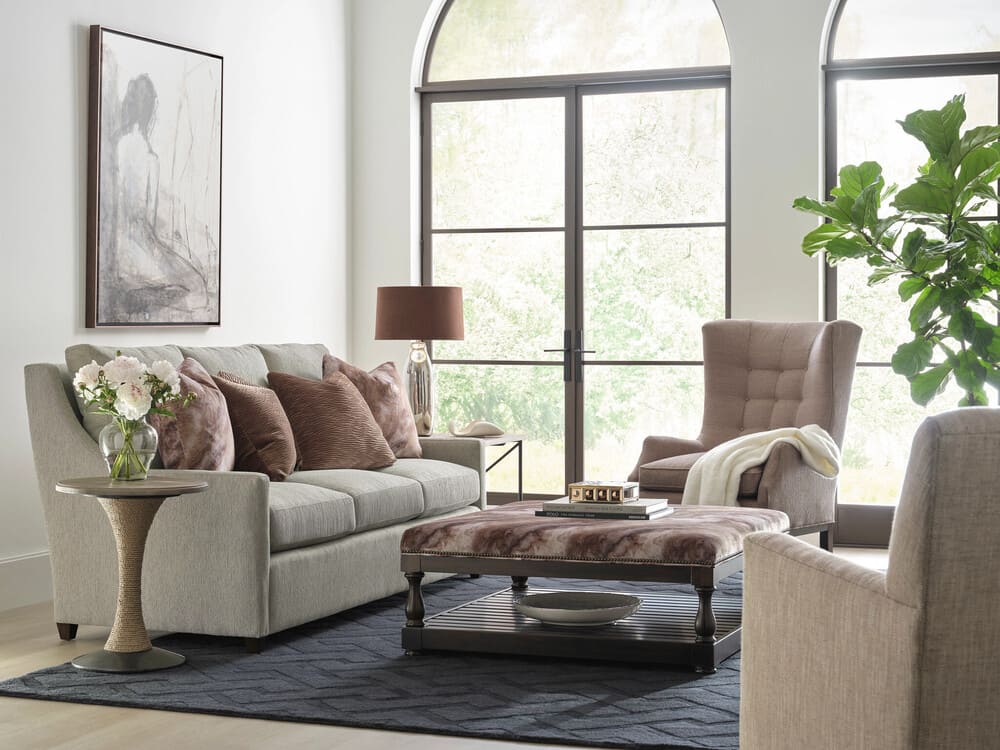 2. Consider the material. Though we love the look of stone and glass those aren't always the best options for little hands. So if you have children consider an upholstered ottoman in a performance fabric. Sunbrella fabrics, for example, are easy to clean and much softer if your little one bumps into them. The Jamison ottoman is stylish and soft making it a win for everyone.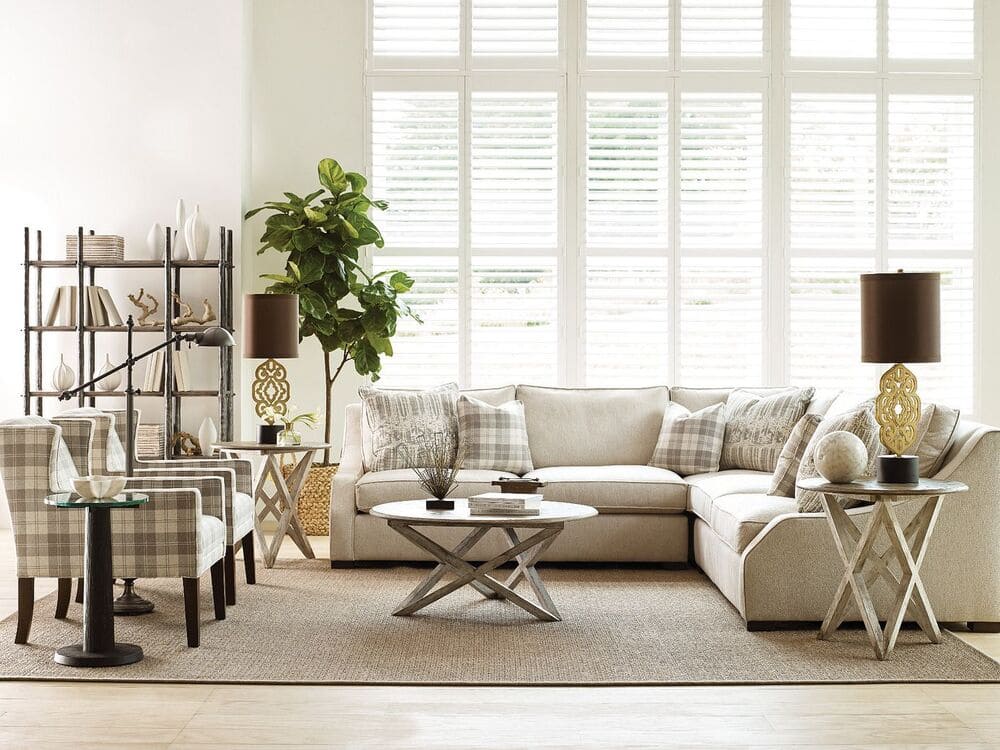 3. Shape matters. This one is important because it affects the comfort of your living room. For example, if you have a sectional a round coffee table like the Colton is a great option. A round table will give this area a natural flow making it easy to move around the space.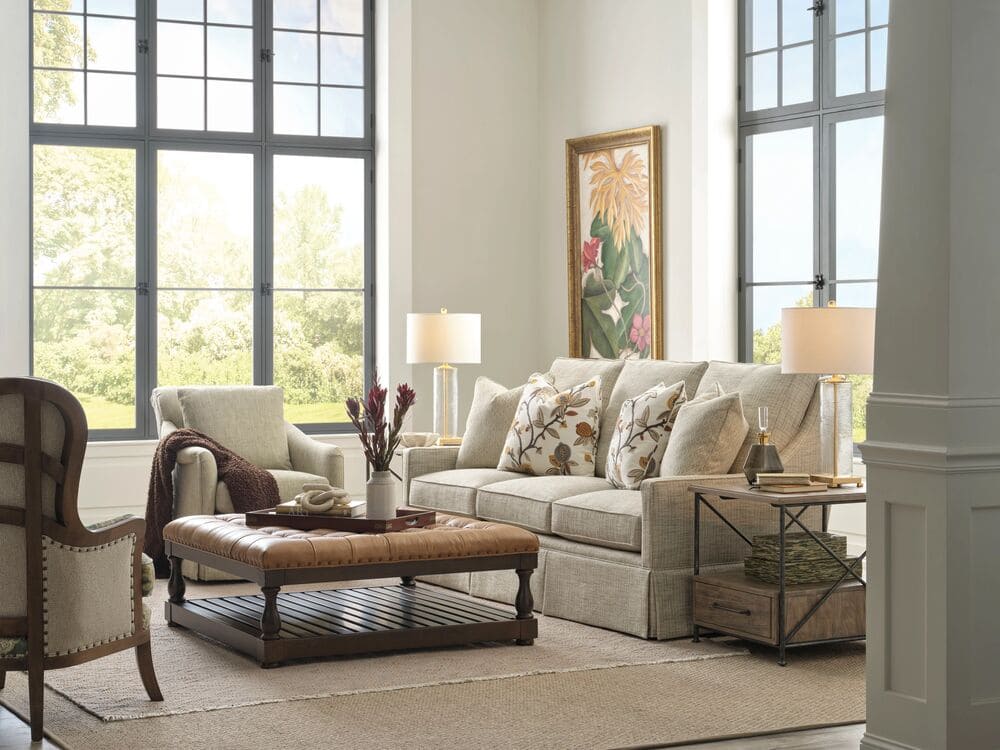 4. How do you use the coffee table? If you love to throw parties or if this is a space where people will often be eating and drinking then you should consider leather. Leather topped coffee tables like the Copeland are so versatile. They can be used as extra seating, they easily hold a tray of drinks and they're a breeze to clean when the party is over.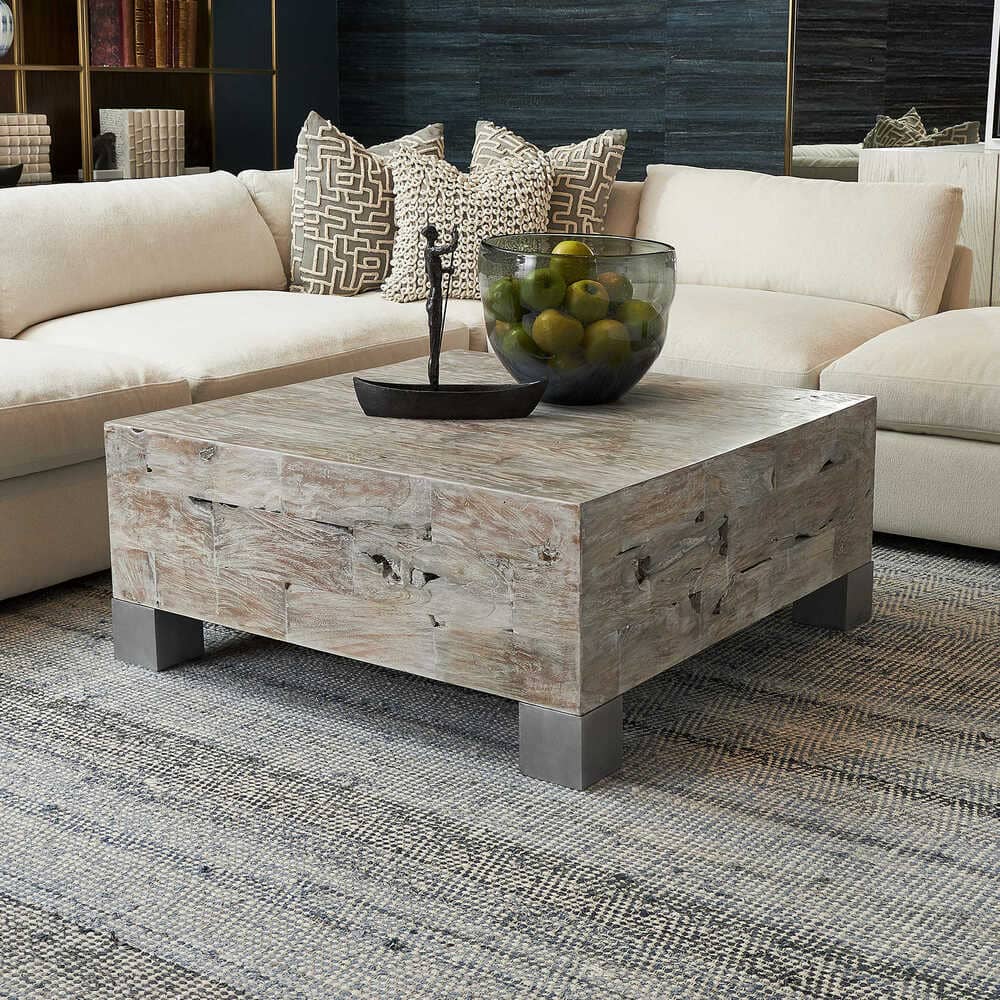 5. Is your living room missing something? Choose a statement-making coffee table! After you've considered all other factors then choose a piece that's going to add some drama like the Teegan. Use your coffee table to introduce a new element such as a finish, texture, or style that you've always wanted to try. A statement table will instantly upgrade your style and give your sofa a whole new look.
Make the most of your living room by making every piece of furniture count. Don't settle for a coffee table that simply fills the space. Use this guide to choose the one that will be the perfect fit for your home.