Must-Haves for an Inviting Guest Room
Creating a space for guests is all about making them feel welcome and providing all the comforts of home. This means your guest room should not only be beautiful but it should also be decorated with pieces that allow your guests to quickly organize their things and beckons them to relax. Check out our top guest room must-haves to host your guests in a space that feels like a home away from home.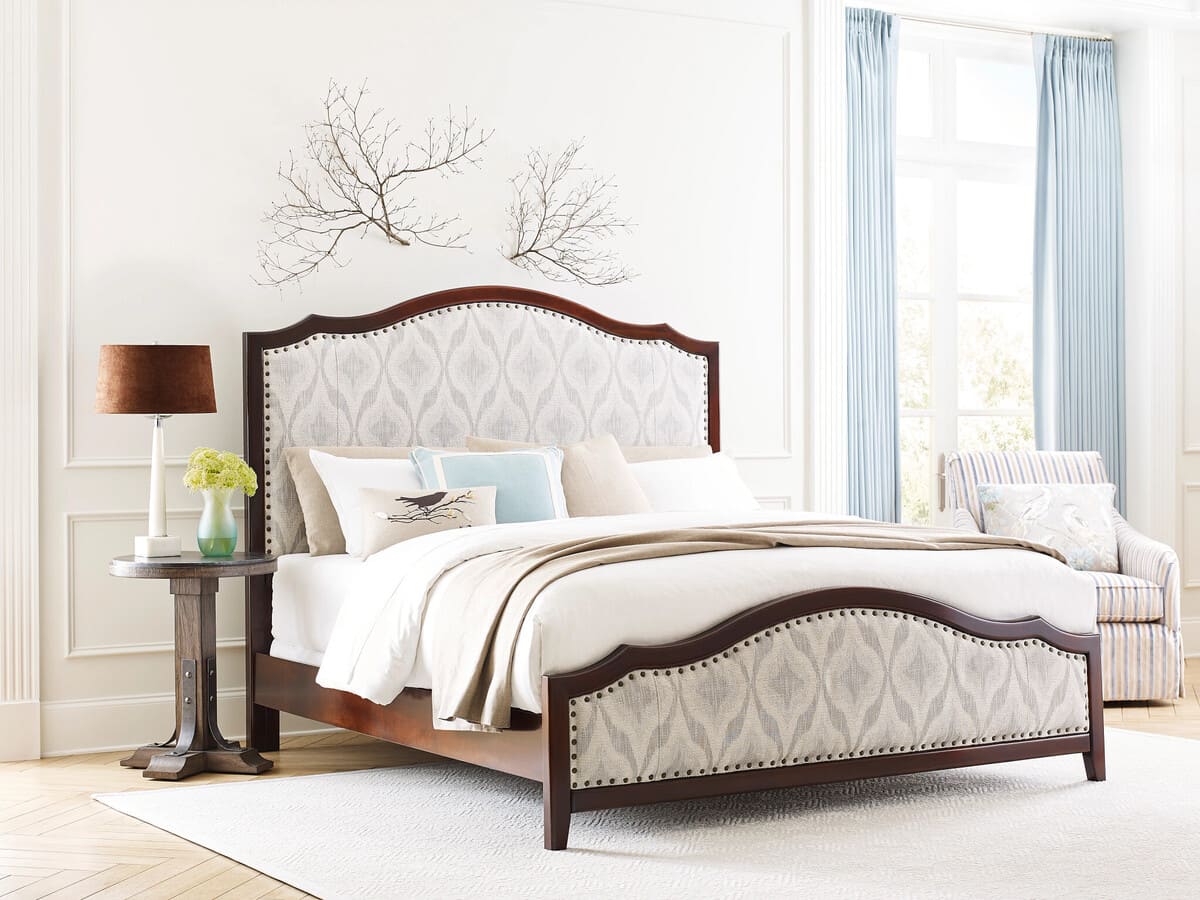 A beautiful bed. Your guest will need a great place to sleep and an upholstered bed is classic and inviting. The Charleston bed with a mix of wood and upholstery will provide a stylish and cozy spot for your guest to sleep easily through the night. Soft upholstery piled with fluffy pillows will have your guests wanting to extend their stay.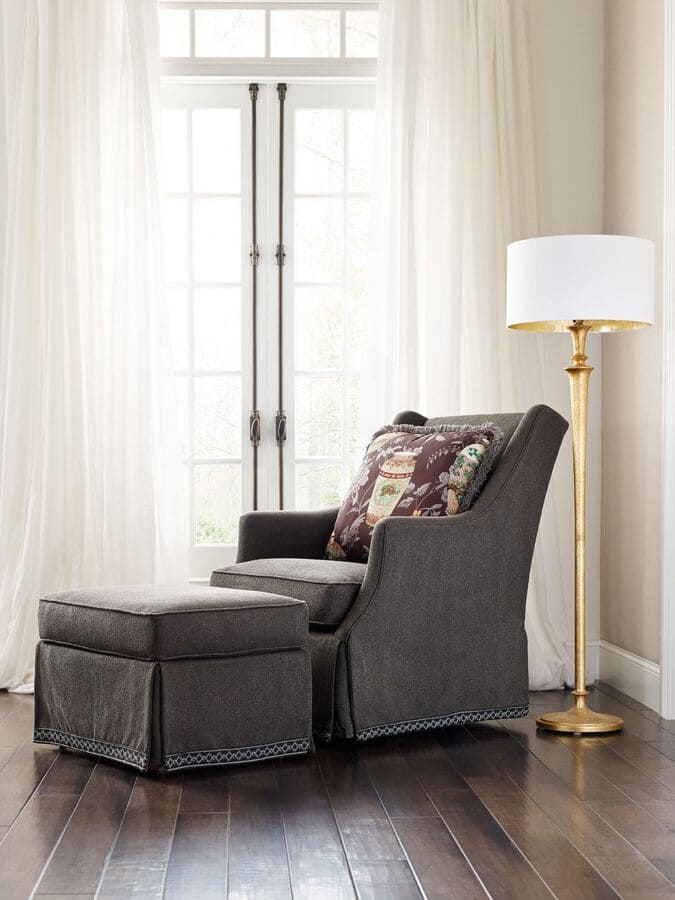 A comfortable chair. You should consider that your guest may want to retreat for the night but may not be ready to turn in. Give them a spot to unwind before bed with a comfortable chair like the Juliette. A high back and slim arms allow this chair to tuck easily into a corner for a little late-night reading before bed.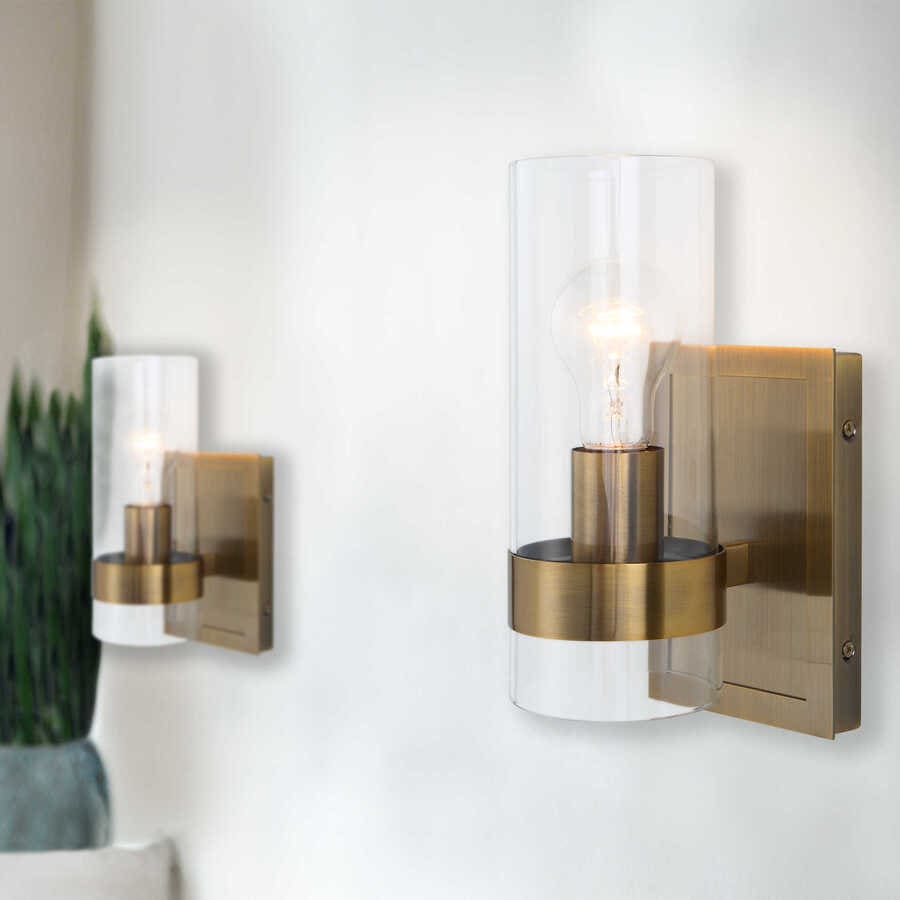 Lighting options. Give your guest ample lighting options for a truly relaxing space. This means proper window treatments and great overhead lighting. However, you can't stop there. Bedside lamps or strategically placed wall sconces, such as the Cardiff sconce, provide a soft warm glow when just a little light is desired.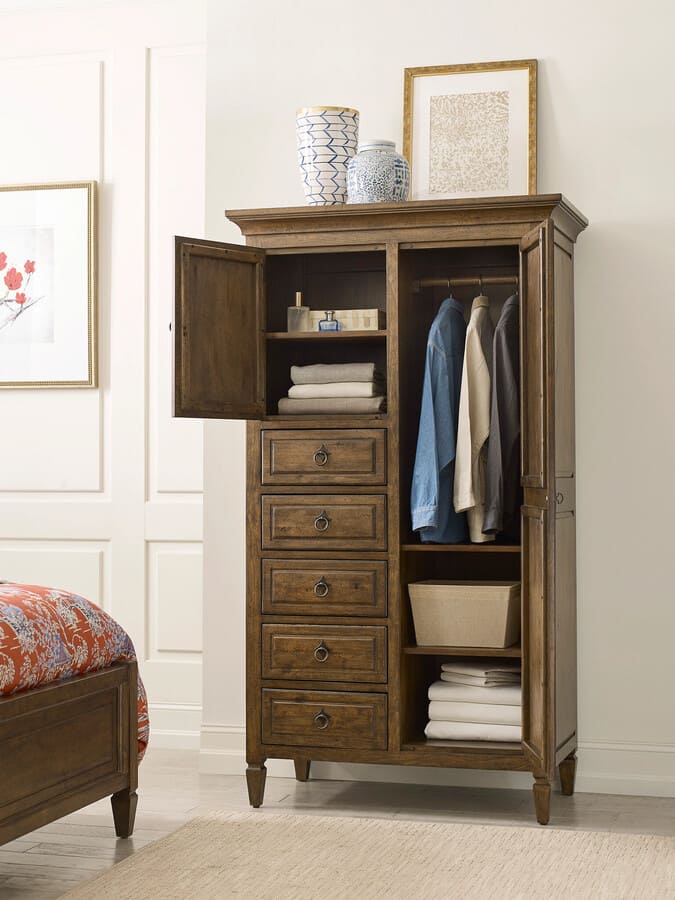 Appropriate storage. A door cabinet like the Hillgrove is the perfect place for your guest to store everything they brought along. It has drawers, shelving and a hanging bar to keep clothing wrinkle-free. Your guest will be much more comfortable when their things are organized and easy to find.
If you want to create the perfect guest room where friends and family can feel right at home then start with these must-haves that can be found here in our showroom. Don't forget to add little luxuries such as fresh flowers, extra blankets, and plenty of fluffy fresh towels for an experience your guests will never forget.