Furniture for Stress-Free Entertaining
Celebrating the good things in life is so important. Birthdays, holidays, and major life events are always worth the effort it takes to invite people into your home. And if you have the right furniture it can also be a lot less stressful. Put the joy back into entertaining by furnishing your home with stylish pieces that were built to make your life and your celebrations so much easier.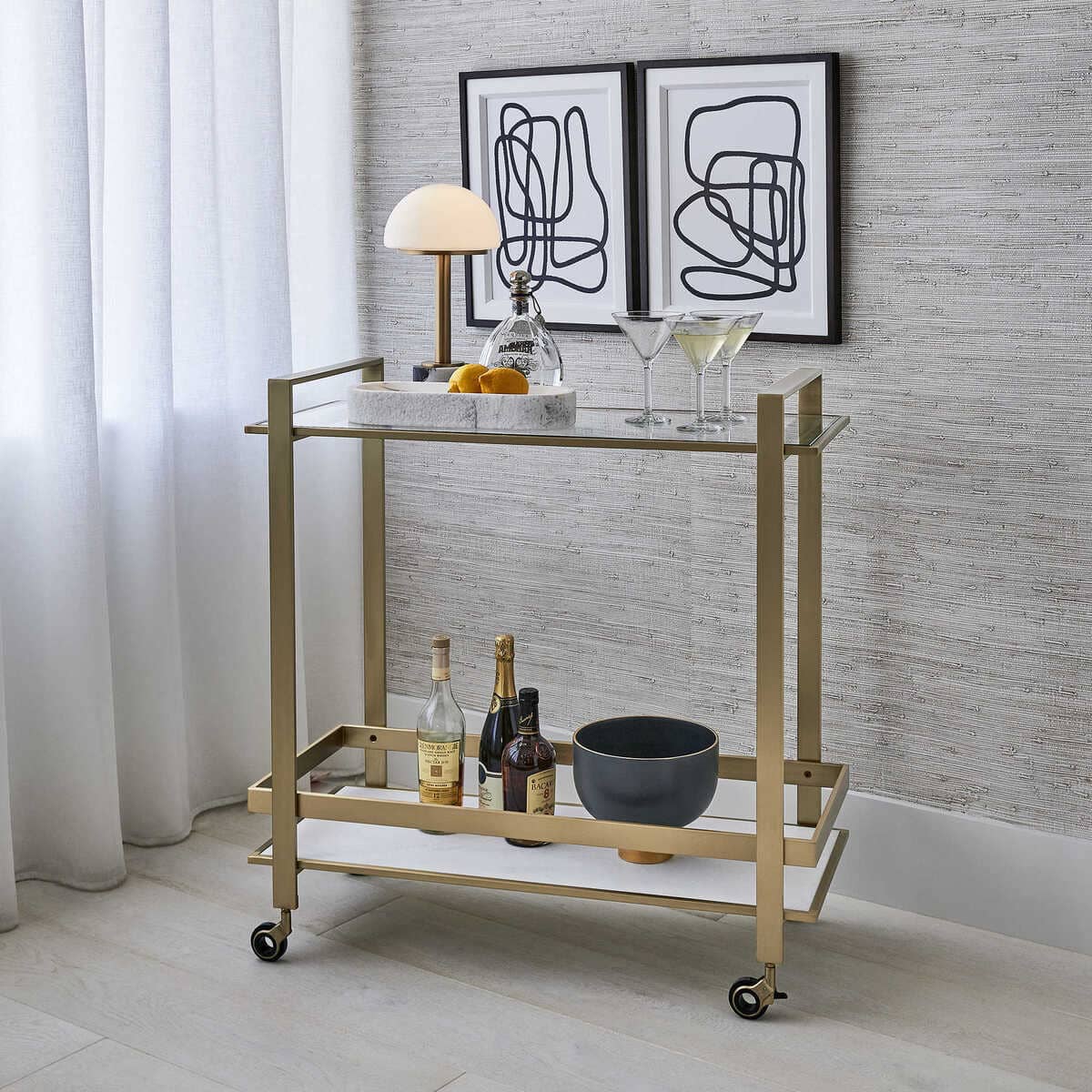 Bar carts are a must. Small but mighty, these stylish little carts can quickly be turned into a self-serve drink station, a mobile appetizer cart, or a fun dessert station. The Roll Along bar cart can easily be rolled in and out of the kitchen to be refilled or can be left stationary as a stylish addition to your living room or dining space.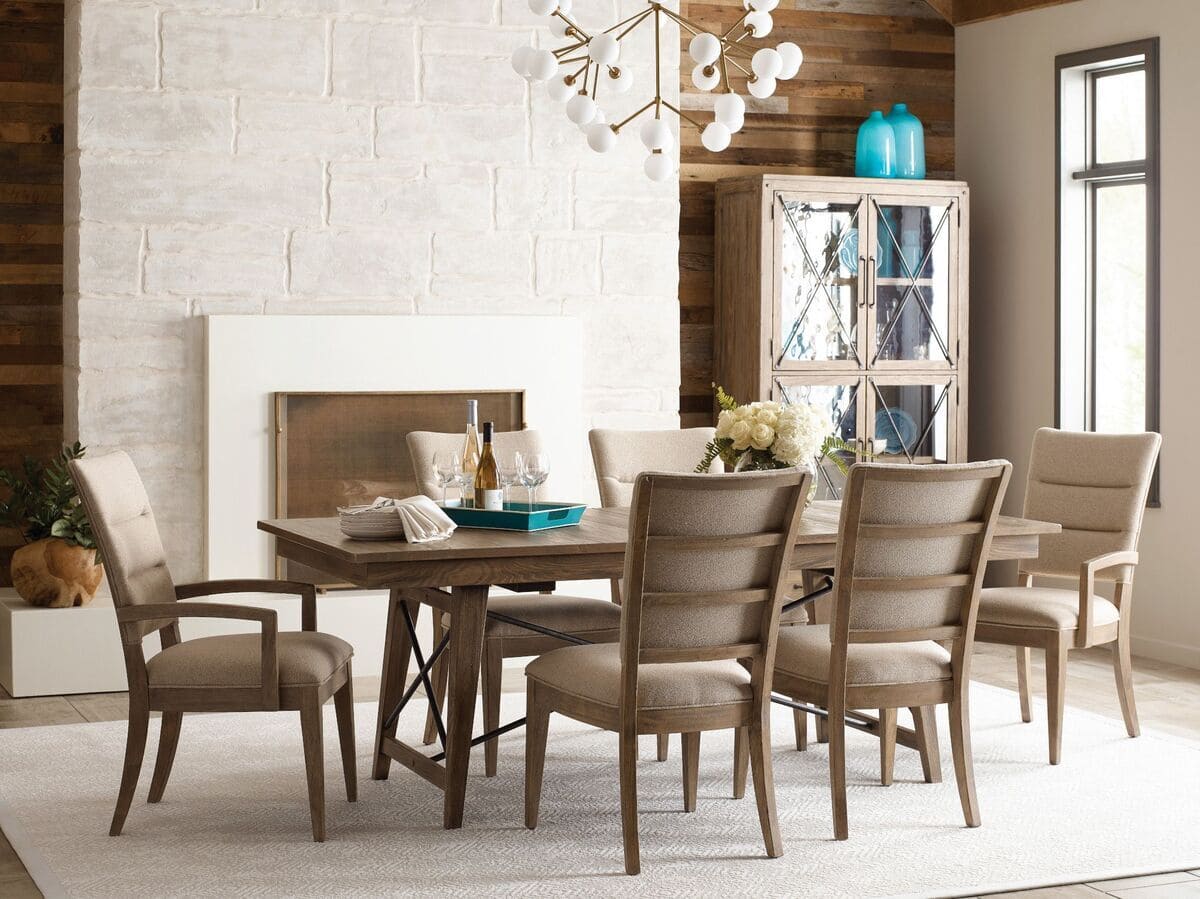 A versatile dining table. If dinner parties are your go-to then you need a versatile dining table. There's always room for everyone with a table like the Laredo. With two 20" leaves this table has three length options. Even better, the mechanized design means it can be adjusted in a snap. Plus, this beautiful, solid wood table is treated with Kinguard giving it extra protection from stains which will give you more peace of mind.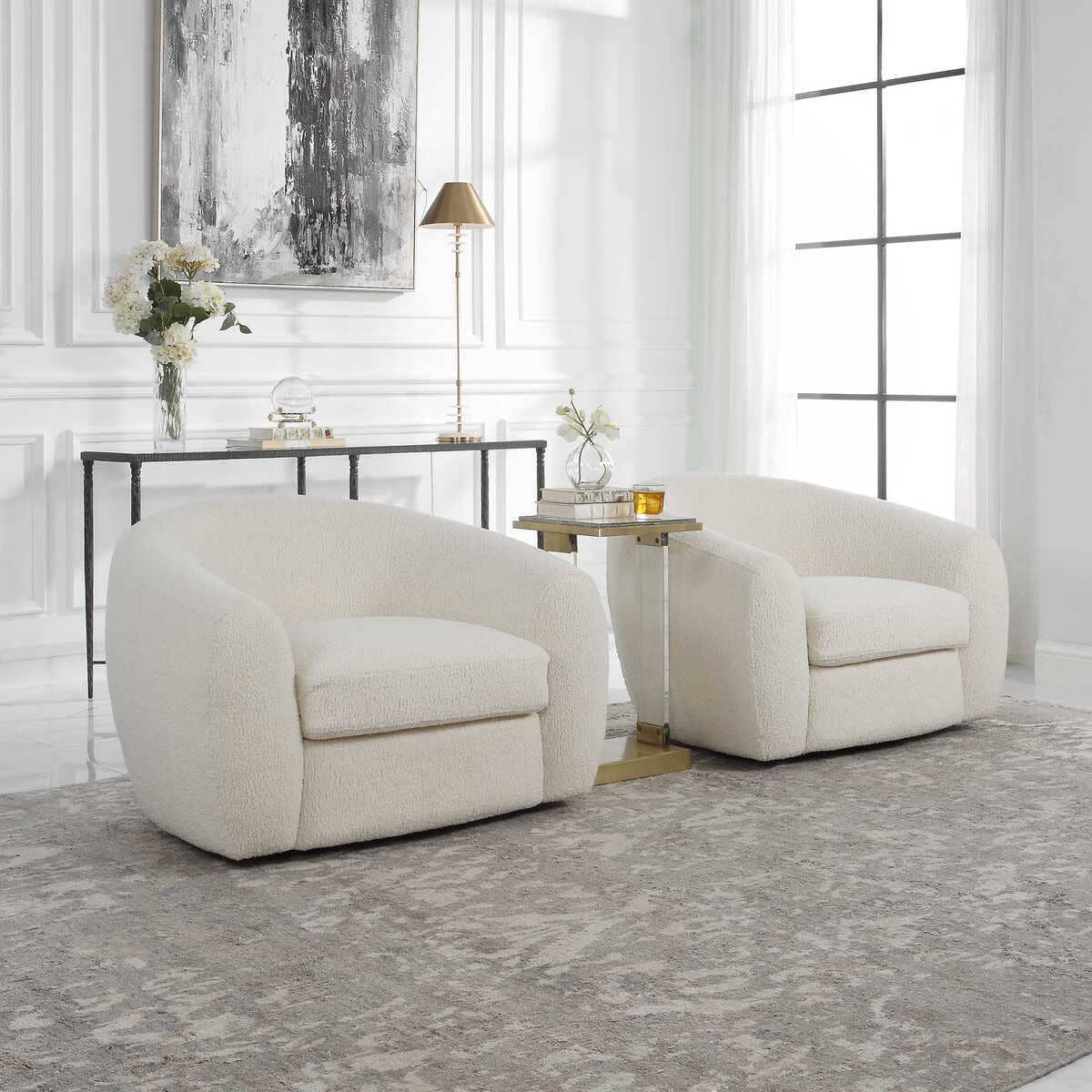 Swivel chairs. Strategically placed swivel chairs can create a whole new level of functionality and comfort. Guests can sit to face each other or swivel around to easily see and talk with everyone else in the space. Place a pair of the Capra swivel chairs opposite the sofa or place one on either side of the fireplace for a cozy spot for guests.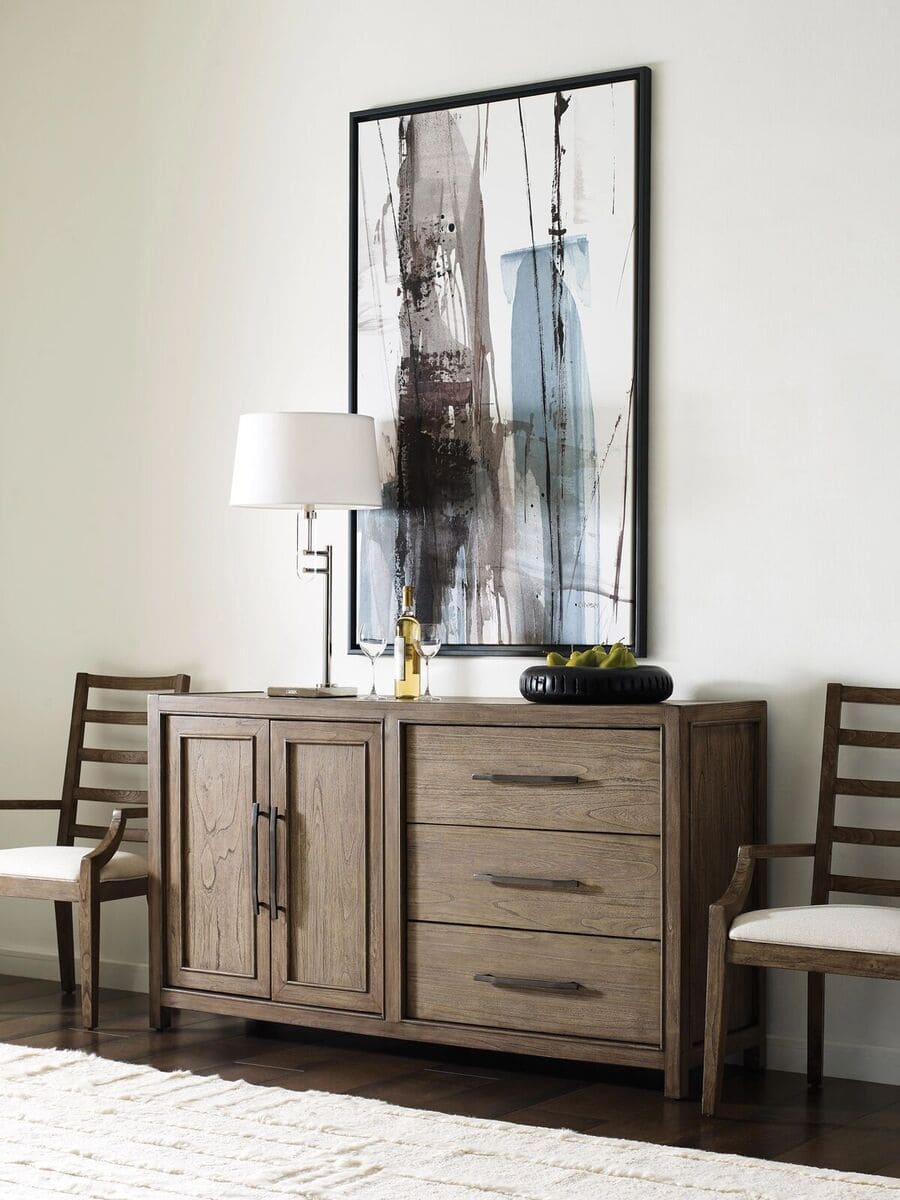 A great sideboard. When your favorite dishes, pottery, and special occasion pieces are organized and easy to access, throwing a dinner party is a breeze. That's why we love the Calle server. It has some amazing storage with three drawers and two adjustable shelves hidden behind doors. It's also the perfect spot to place side dishes or desserts which means you can spend less time in the kitchen and more time with your guests.
Entertaining is so much easier and much more fun when your home is filled with pieces that make party prep more convenient. If you've always wanted your home to be the one where your friends and family gather then we can help you make it happen. Shop our showroom for everything you need to make your home celebration ready.