Introducing Acquisitions by Kincaid
When Kincaid releases a new collection there are some things you can always be sure of. It's going to have a distinctive style and it's going to be built to last. While both are definitely true with the Acquisitions collection what we're really loving about this new line is that it's filled with so many unique pieces. This means you can mix and match, blend them with other Kincaid collections or simply use them as stand-alone accents. Let's take a look at some of our favorite pieces.
Let's start with the Alma console. An absolute statement maker, this four-door console is a piece that could work practically anywhere. With a deep charcoal weathered stain and vintage-inspired hardware, this console has so much personality. Use it as a TV console, an entry table, or any space where you want to add some character.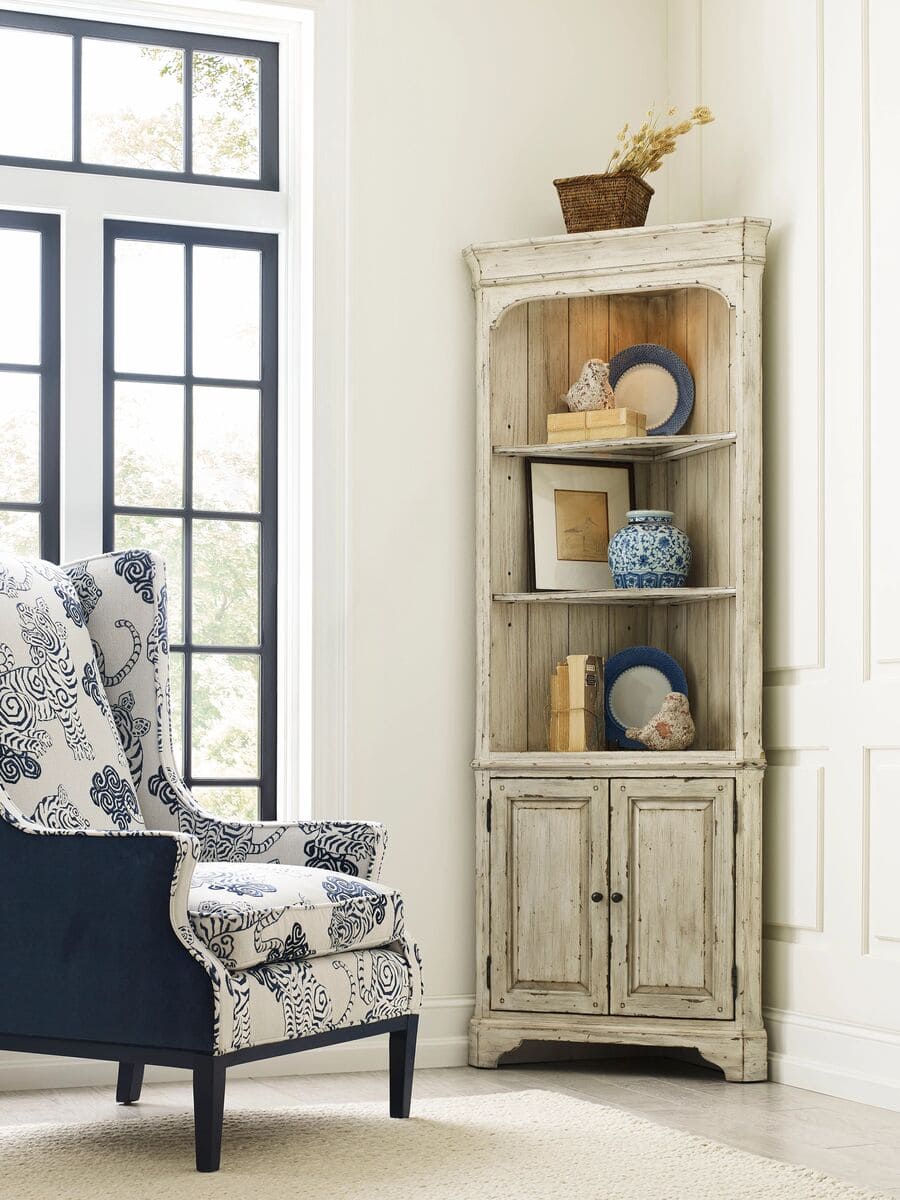 Next up is the Azalia corner cabinet. In a creamy weathered finish, this cabinet will add style and function to any room in your home. Built-in lights allow you to display and highlight favorite photos or treasured collections. The smart corner design means it fits easily into even the smallest spaces.
Now let's talk about this beautiful metal bed. A classic style is always a smart choice and it's even more versatile when it has a modern twist. The Sylvan bed has a structured design and subtle texture. Use this bed to give your bedroom an eclectic look that will never go out of style.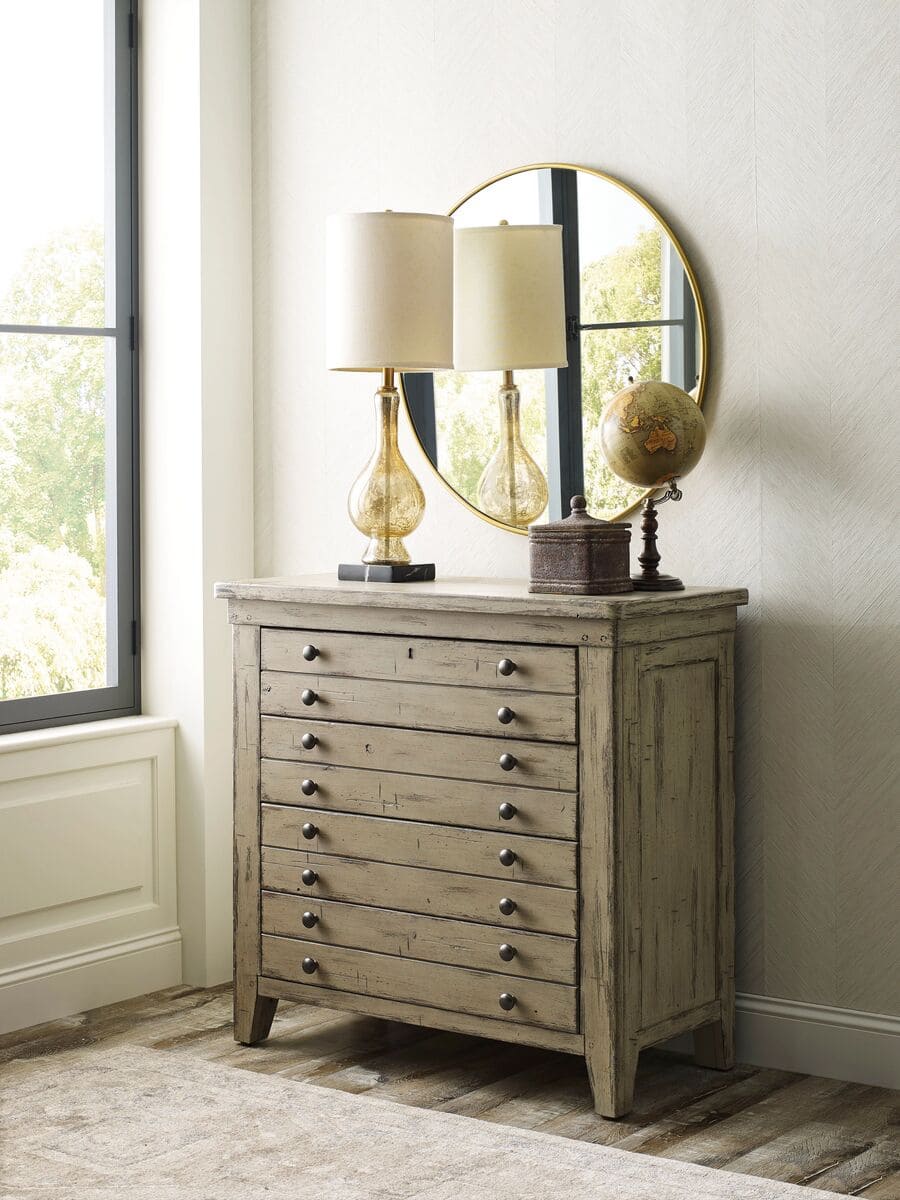 Next up is this charming little cabinet. The Brimley Map bachelor's chest has both a rustic and refined look. This fun blend of styles makes this cabinet a great addition to a modern rustic living room or as a pair of nightstands in an eclectic bedroom. Roomy dovetailed drawers mean extra storage space which is always a win.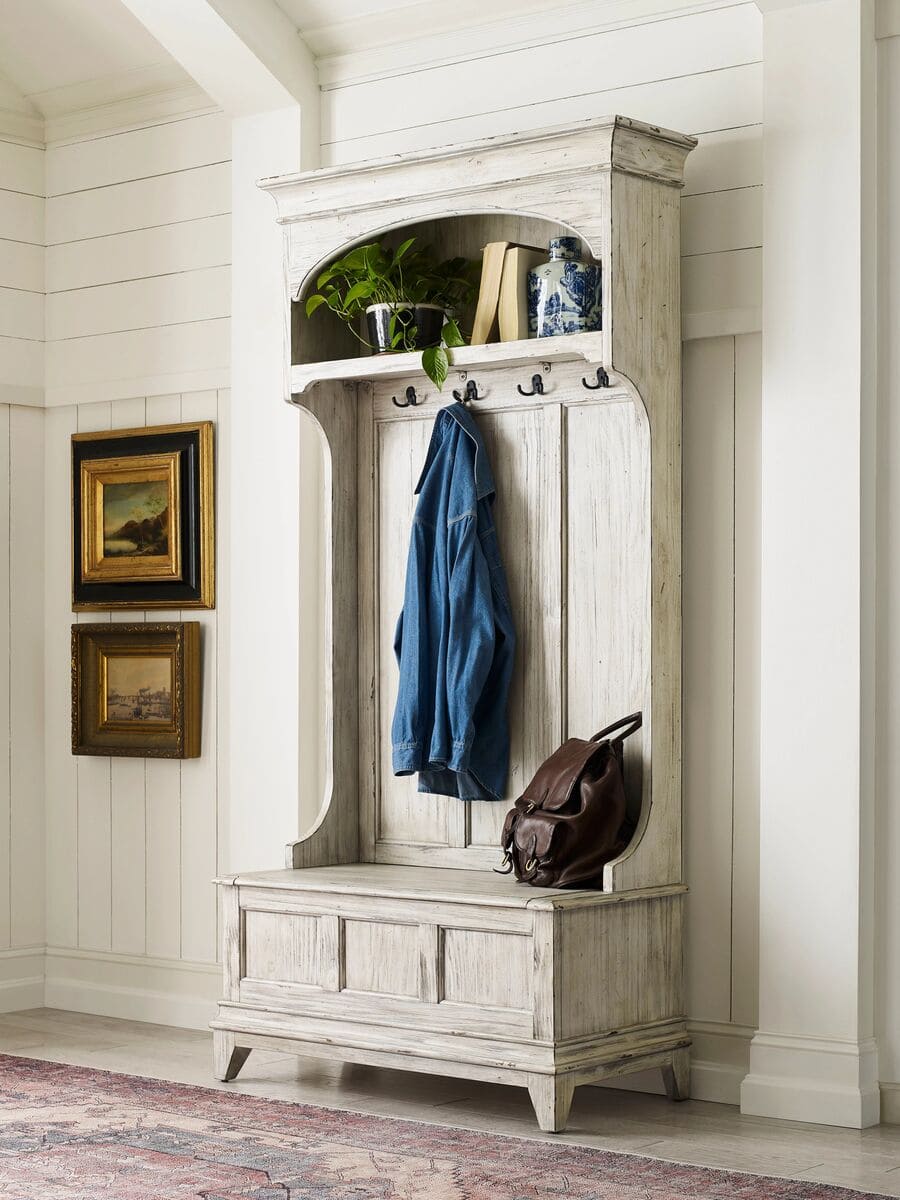 Finally, the Driscoll hall tree is a piece that will add so much value to your home. A storage bench, substantial hooks, and a roomy shelf will keep your home organized with style. Place this in an entry and you will quickly wonder how you ever lived without it.
We can't wait for you to see these unique and versatile pieces. Meet with our design team to learn more about this new collection and get custom design advice for styling them in your home. No matter what pieces you choose or how you style them we know you're going to love the Acquisitions collection by Kincaid.