Five Ways to Give Your Bedroom a Designer Look
Bedroom Ideas To Enhance Your Space
Your bedroom should be given top priority when decorating. After all, it's more than a place to sleep. It's your space away from the world that's just for you. It's where you rest, relax and recharge and you should be able to do that in a beautiful room. In other words, you deserve a beautiful bedroom with a designer look. Here are five ways to make it happen.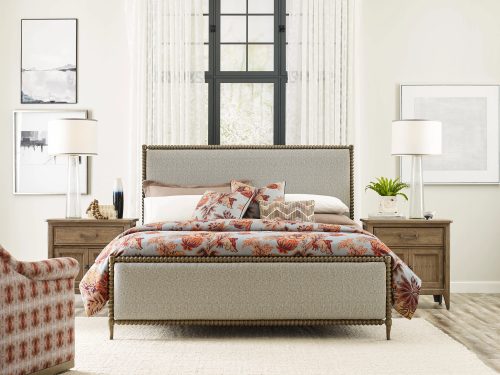 1. Start with a statement bed. The bed is going to set the tone for the whole space. So choose one that has an interesting mix of details and a design that speaks to you. Look for elements such as mixed materials, an over sized headboard or intricate details.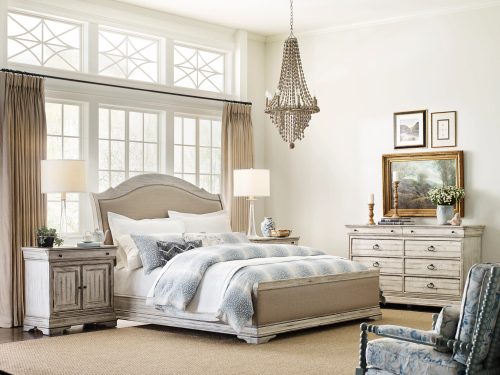 2. Choose unique lighting. A staple in designer spaces, the right lighting can completely change the look and feel of a space. Skip the flush mount and opt for a chandelier that's heavy on texture or has an interesting structural design. Designer lighting adds instant style.
3. Decorate around the bed. Decorating a bed doesn't stop with beautiful bedding. If you want a designer look you should decorate around the bed as well. Hang artwork and style the nightstands with lighting and accessories. If space allows you should also add a bench or pair of ottomans at the foot of the bed.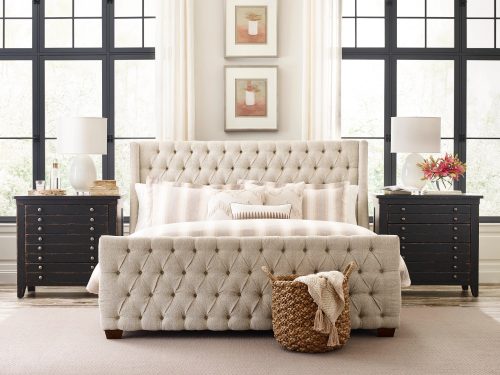 4. Blend furniture. Designer spaces are typically filled with blended pieces which results in a collected look. It's so easy! Not every piece has to be different. Simply break up a matching set by replacing the nightstands with accent chests. This is an easy trick that results in big style.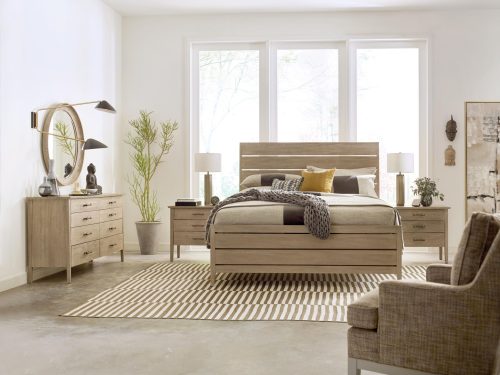 5. A rug is a must. Even if your bedroom is carpeted it still needs a rug. Not only does a rug complete the design but it's an opportunity to add color or pattern if the room needs it. Plus, it grounds the bed and gives the space a cozy feel and a layered look.
Give yourself the gift of a beautiful bedroom with a designer look. You deserve it! Try these five tips or let one of our designers create the bedroom of your dreams, Visit our EF Brannon Chattanooga showroom to get started today.