Color Trend in 2022: All Things Green
Green Decor For Your Home From EF Brannon Chattanooga
A new year means new trends in design, style, and color. One-color we're sure to be seeing a lot of in 2022 is one we can easily get behind. It's refreshing, earthy, and super versatile. In the coming year, we're going to be seeing this fresh take on a classic color everywhere from walls to furniture and even in the smallest details. Here are five ways to use green decor to decorate your home.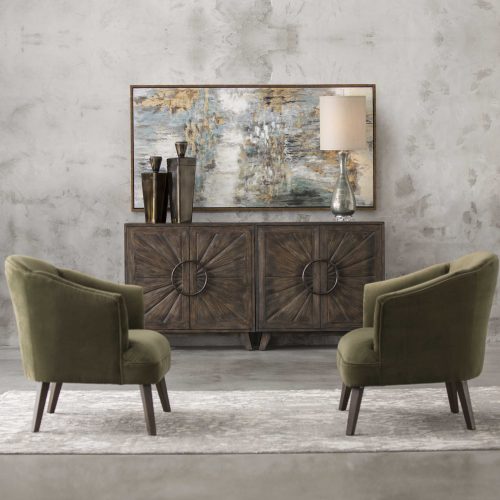 Layer this earthy hue in your living room with upholstery. These dreamy velvet barrel chairs in a soft olive green add just the right amount of this color-of-the-moment to your home. Use a pair of the pretty Conroy chairs opposite a sofa or near a fireplace for a cozy chic look.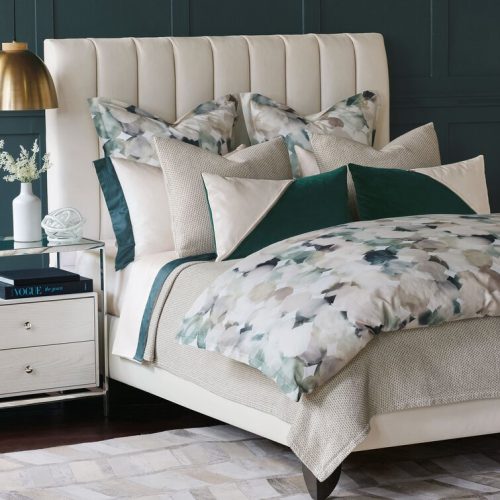 Go green in the bedroom with jewel tones. Bright white gives emerald green a fresh take. Keep this deep hue modern with contemporary furniture such as a bed with bold design and glass and chrome nightstands.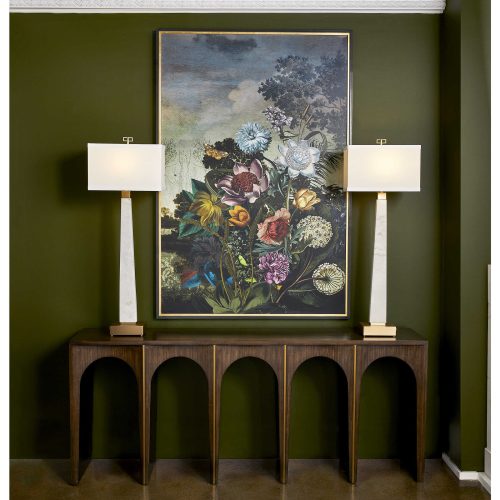 Create some drama with this year's "it" color.  Dark green walls and moody floral artwork have a look that's sure to have your guests talking. Keep it crisp with stark white lamps and an overall minimalist look.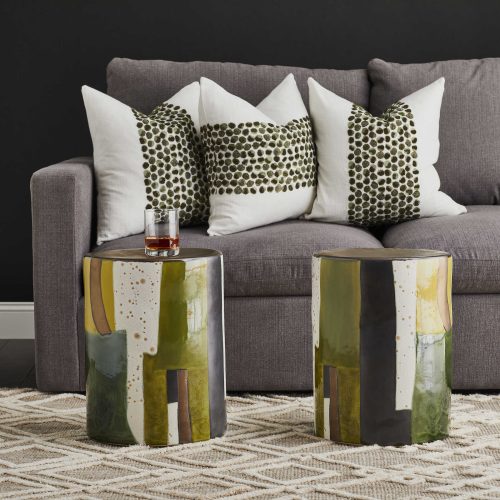 Use this year's trending color to shake up a neutral space. A fun pillow and spot table combo is an easy addition to your grey living room and it delivers major style results. These pillows and stools from Uttermost are edgy and chic.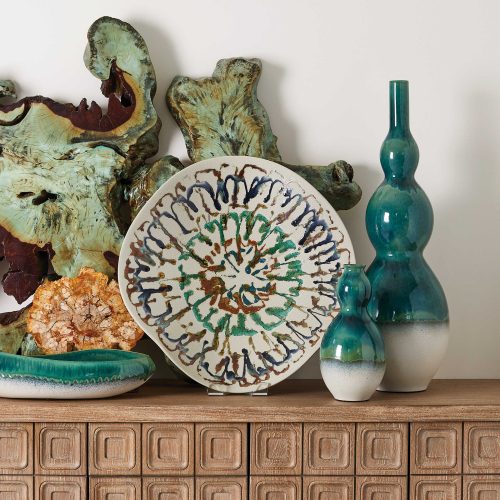 Go noncommittal with accessories. If green has never been your color but you want to get outside your comfort zone this year, then start with accessories. Try pieces that incorporate other colors and earth tones for a smooth transition.
Do you want to try a new look in your home this year? Don't stay stuck in a color rut. Try these fresh looks with green for a more earthy style. Get started with these tips and check out our EF Brannon Chattanooga showroom for even more possibilities.