Pair This With That: Living Rooms
Chattanooga Living Room Furniture to Decorate Your Home
We're back with another installment of our latest decorating series! Last time we showed you how to mix and layer styles in the bedroom. This time we're taking a look at three ways to mix pieces in your living room to create three very different looks. We know it's so important to get this space right because it's where you spend so much time but we also know that it can be difficult to pull it all together. So with a little inspiration, and a breakdown of why these pieces work together, you can create the vision you have for the most popular room in the house.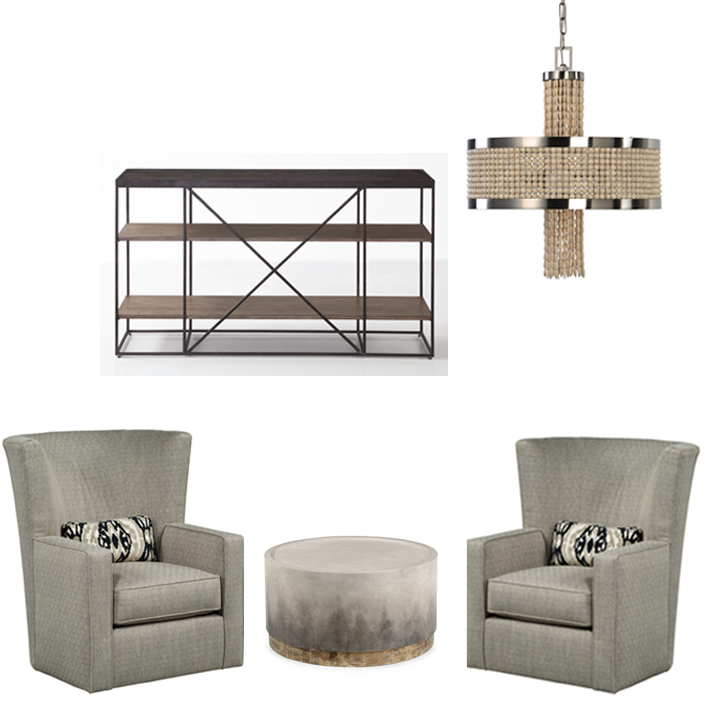 chandelier/console/chairs/table
Create a modern and sophisticated space with layered neutrals and lots of texture. Without texture, neutral monochromatic spaces can come across as cold. This is why it's so important to add texture that creates warmth. The beaded chandelier, the shelving in the console and the base of the cocktail table each add a natural element which warms up the space. This element makes it so much more inviting while the velvet upholstery on the swivel chairs is cozy and soft to the touch.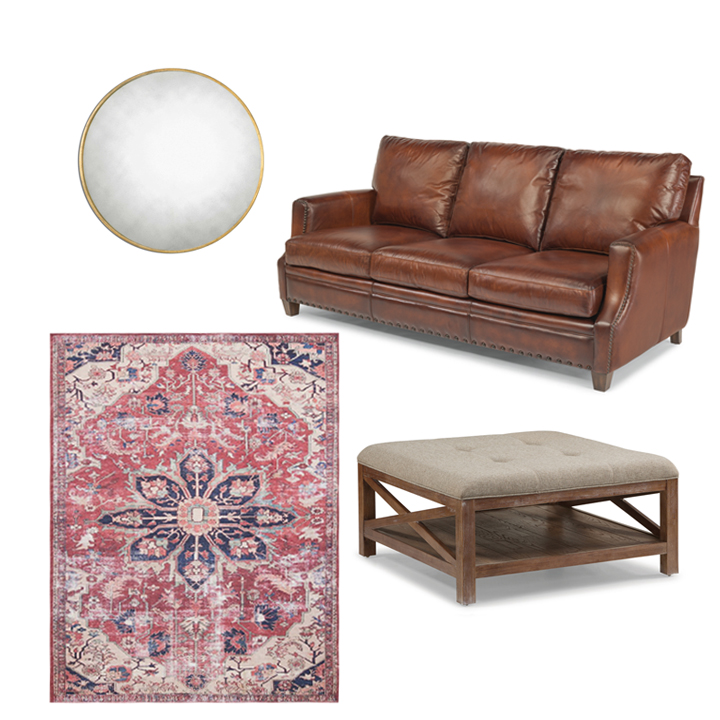 If you love a classic then you can't go wrong with this leather sofa. For a fresh take on this timeless look add some boho elements with rich details. For example, this vintage-inspired rug adds color and character. Balance all that character with something modern like a sleek gold mirror and don't forget to soften the look of leather with some fabric. This is easy to do with the addition of toss pillows or an upholstered ottoman.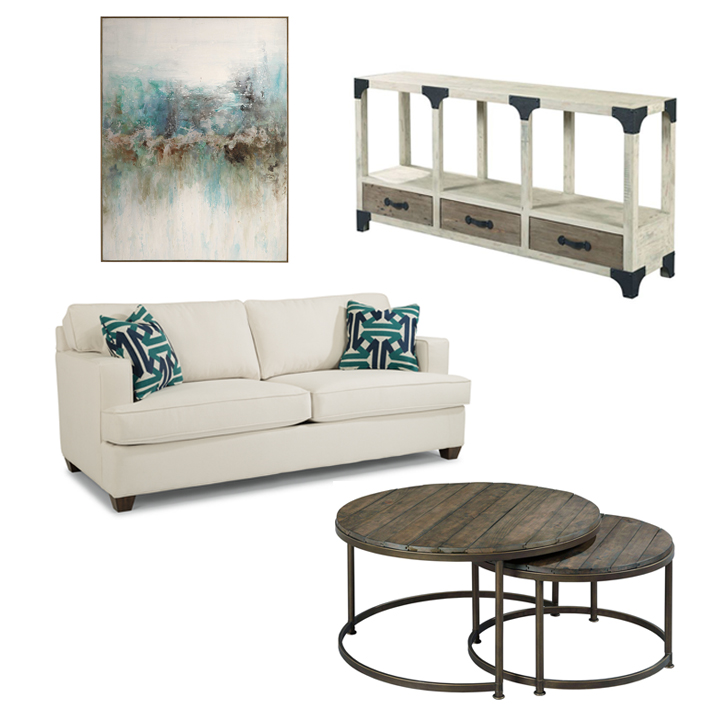 Create a modern farmhouse look with a softer side. This console is the perfect rustic companion to these grey stained nesting tables that feature a more polished base. These work so well together because they have some similar elements but contrast to create a unique look. Make it chic with modern artwork and pops of color in deep, rich hues.
Don't be afraid to mix styles and pair pieces with different design elements. This is what makes a space unique and truly reflects your personal style. Get started on your vision by visiting our showroom or making an appointment with one of our designers.