Introducing Trails by Kincaid Furniture: A Collection Inspired by Nature
Our Chattanooga Furniture Store is Proud to Offer Kincaid Furniture
Kincaid Furniture knows good design. They also know where to find inspiration to create something that people will be drawn to on a deeper level than beauty. Which is why their latest collection is designed to reflect the allure of nature. The place where so many people go to reset and recharge from the craziness of life. Why wouldn't you want to bring that beauty and inspiration into your home? We're so excited to tell you more about this new collection from our Chattanooga furniture stores.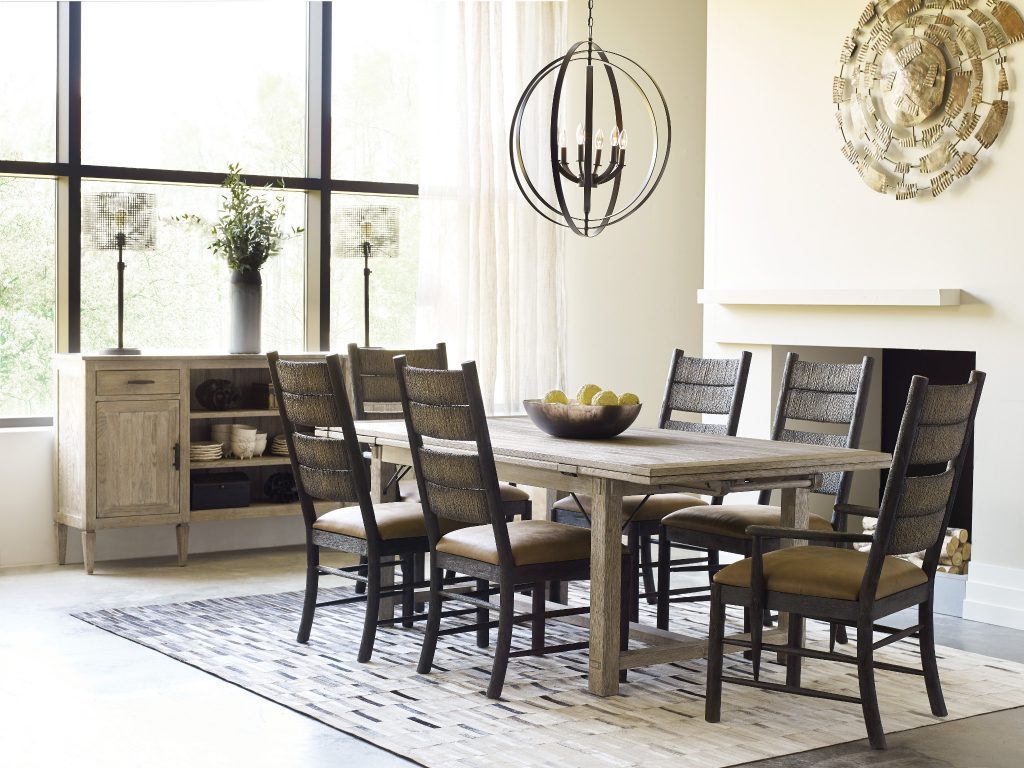 Let's start with the dining room. The Winston refectory table is a dream come true. If you don't know what a refectory table is we are about to give you some really good news. A refectory table means you never have to find a place to store the table's leaf. It also means you can extend the table easily and within seconds. Refectory tables have leaves connected to each end that simply slide out and adjust to the table's height. Rush-backed chairs add a gorgeous texture and a beautiful nod to the past.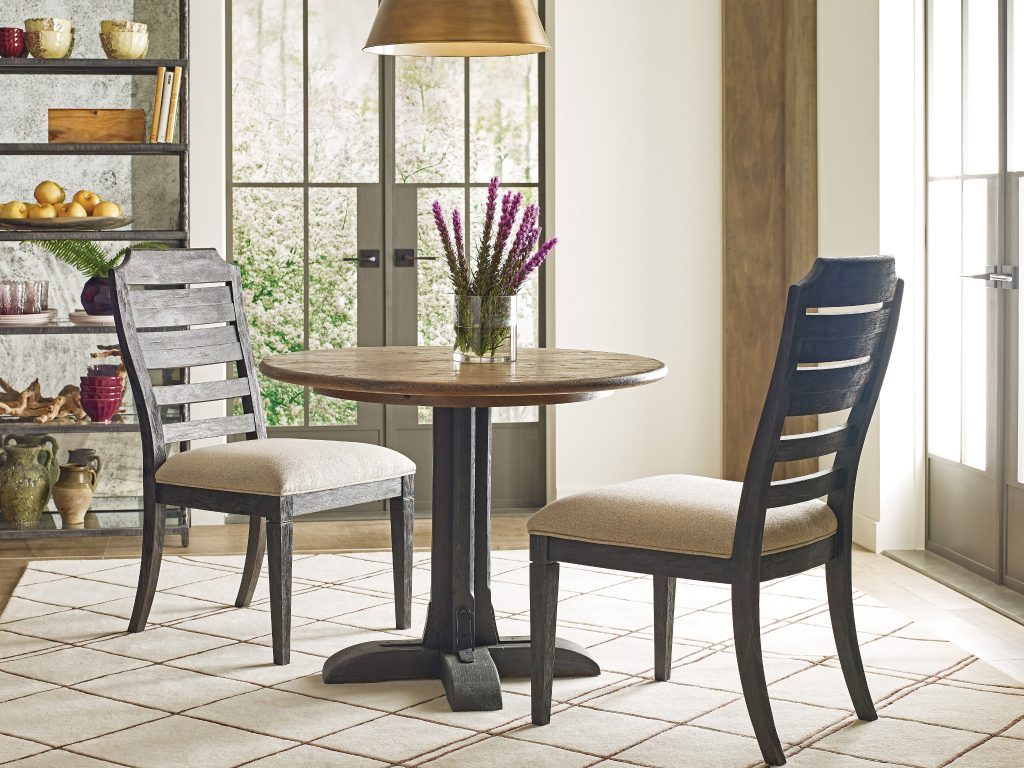 At only 38" round, the Franklin table is perfectly sized for smaller spaces. You can add more style while incorporating storage to a breakfast nook with the Pinnacle bookcase. It's open and airy enough that it won't look bulky.
Now let's take a look at the bedroom pieces. If a piece of furniture could represent the best things about nature it's the Crossnore bed. This beautifully sculpted piece also features a deconstructed look reminding us that order and chaos can coexist and that delicate and rustic elements can come together to create something beautiful.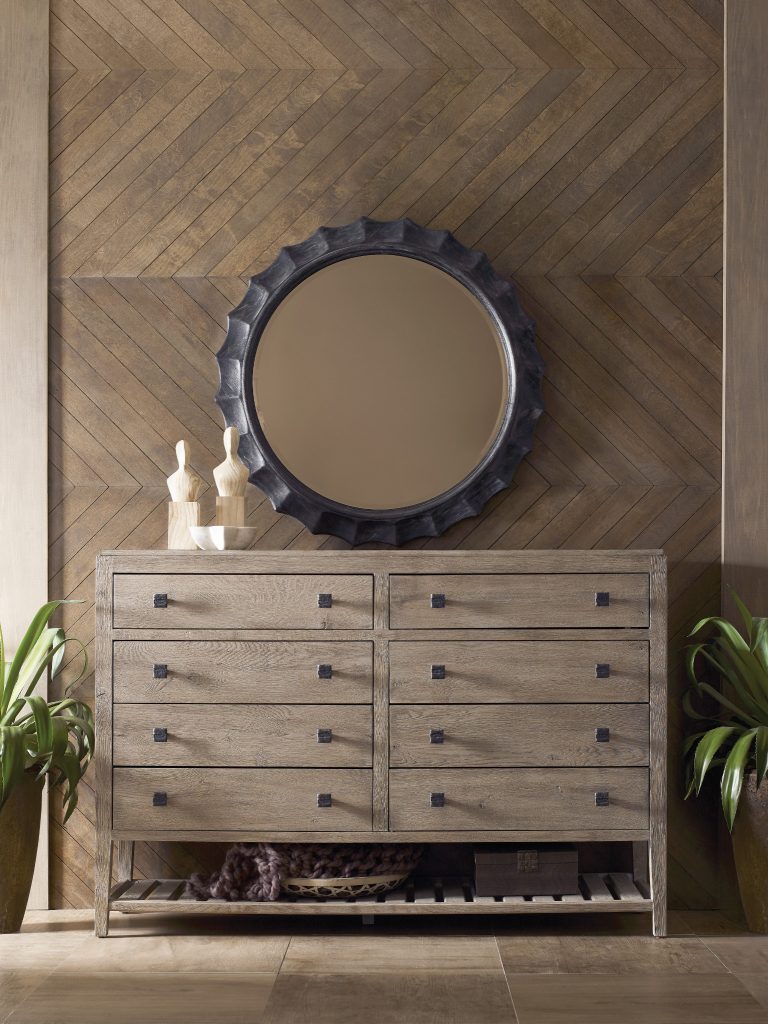 But it doesn't stop with the bed. Bedroom storage pieces, such as the Linville dresser, are designed with distinctive details yet have an overall clean aesthetic. And as always, Kincaid designed these pieces with modern conveniences such as soft close drawers and built-in nightlights.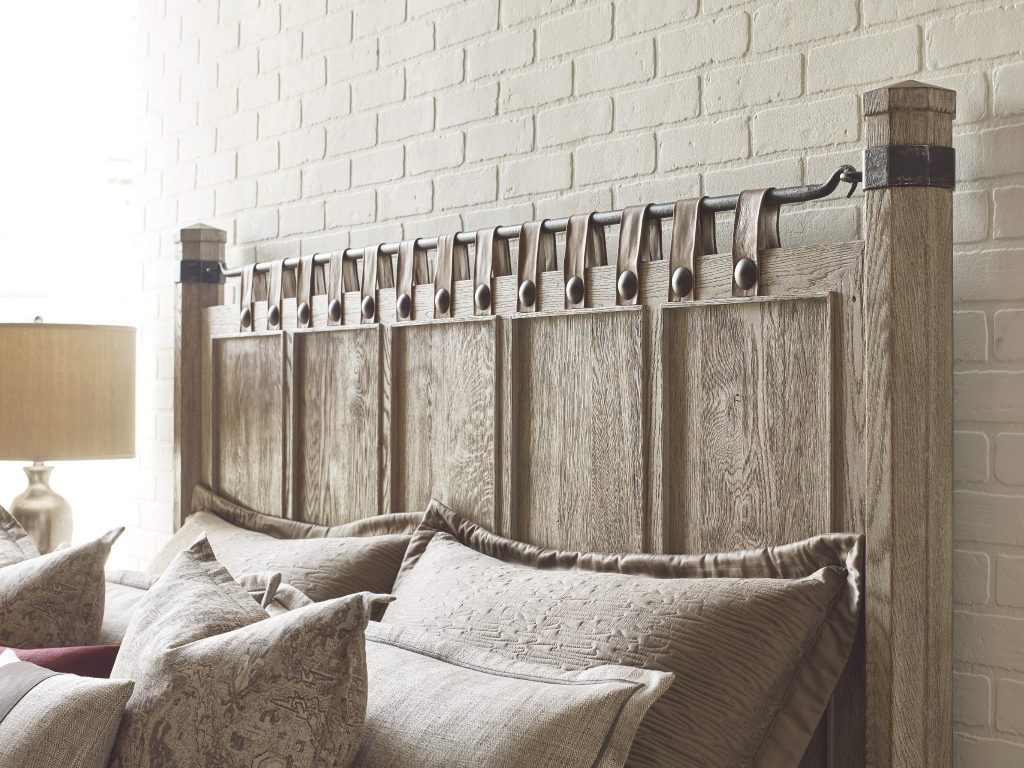 Another of several beautiful beds in this collection, the Newland bed, offers a more rustic look and edgy design. Leather bolted onto wood is a stylish mix of raw texture, another reminder of the beauty found in the outdoors.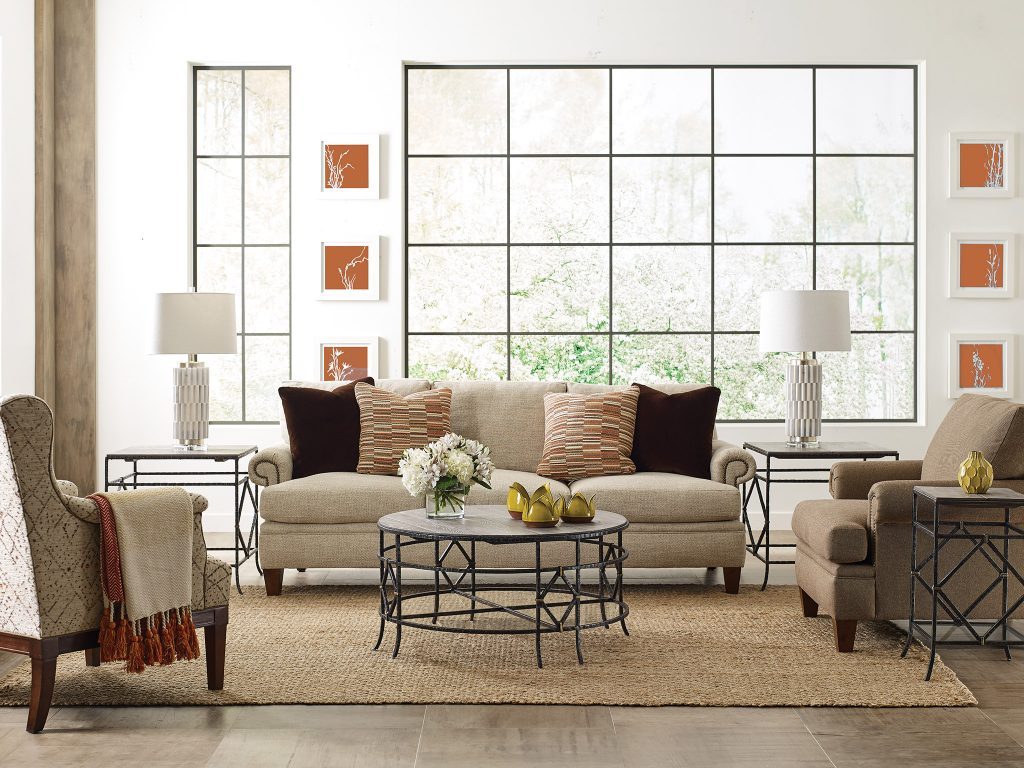 Finally, let's look at some of the occasional tables. Hammered metal, combined with wood and glass, all comes together to create a gorgeous design. As if the mix of materials wasn't enough the beauty of these pieces is really in the details. Great care was taken to blend these materials with just the right touch of high-end style.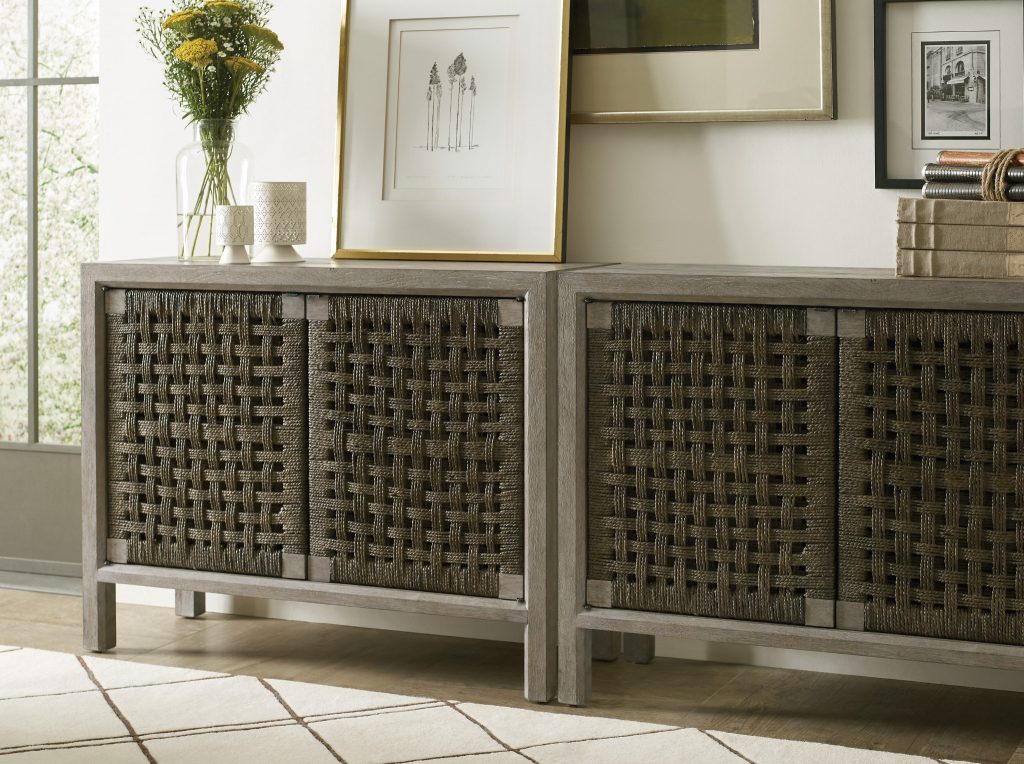 The Trails collection is one that also offers versatile and stylish accent pieces. This console is just one of them. They can be used alone as nightstands or bunched together to create an interesting TV console or server. These small cabinets with so much texture blend just the right amount of organic style with a modern feel.
We know you're going to love Trails from Kincaid Furniture. Stop by our showroom to see more of this stylish collection that was inspired by nature and designed for modern life.
---
Blog © 2019 E.F. Brannon | 5245 Highway 153, Hixson, TN 37343