Five Tips for Decorating a Sectional
New Sectionals for Your Chattanooga Living Room Furniture
A sectional is always a smart option for a living room. It anchors the space, provides plenty of seating and can define the area. Choosing the right sectional is all about comfort and the proper layout for the space. Decorating around it is where the real fun comes in. Check out these five tips for decorating a sectional to turn your Chattanooga living room into the place your whole family wants to be.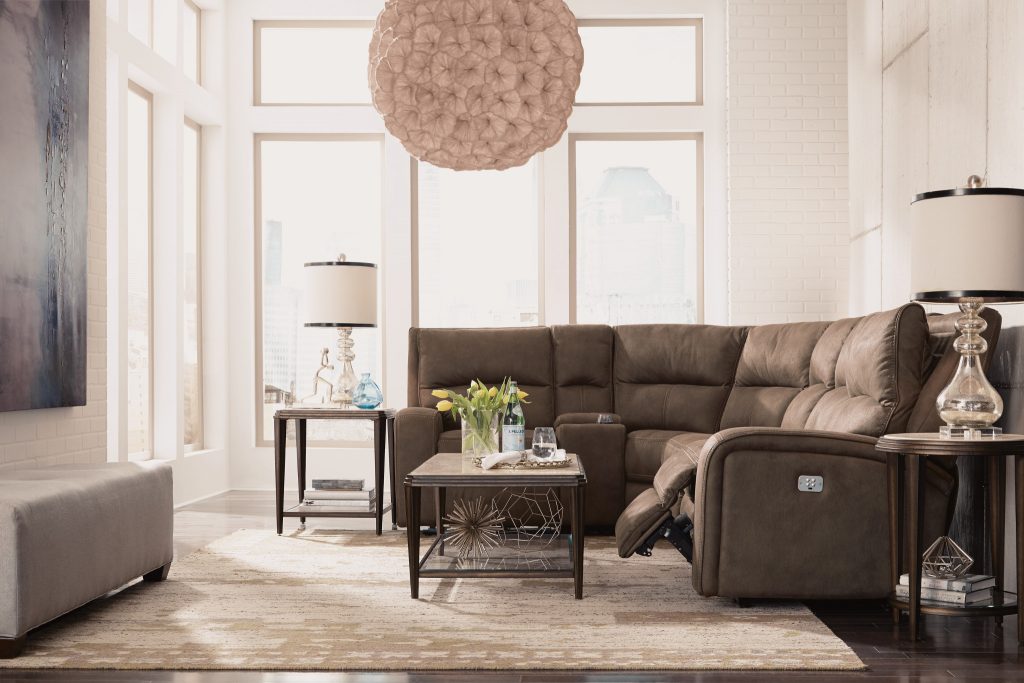 Flexsteel
The shape of a sectional presents the perfect opportunity to hang a beautiful chandelier. Use a statement light in lieu of a basic light or ceiling fan for a designer look. Center the chandelier over the middle of the conversation area to finish the look with style.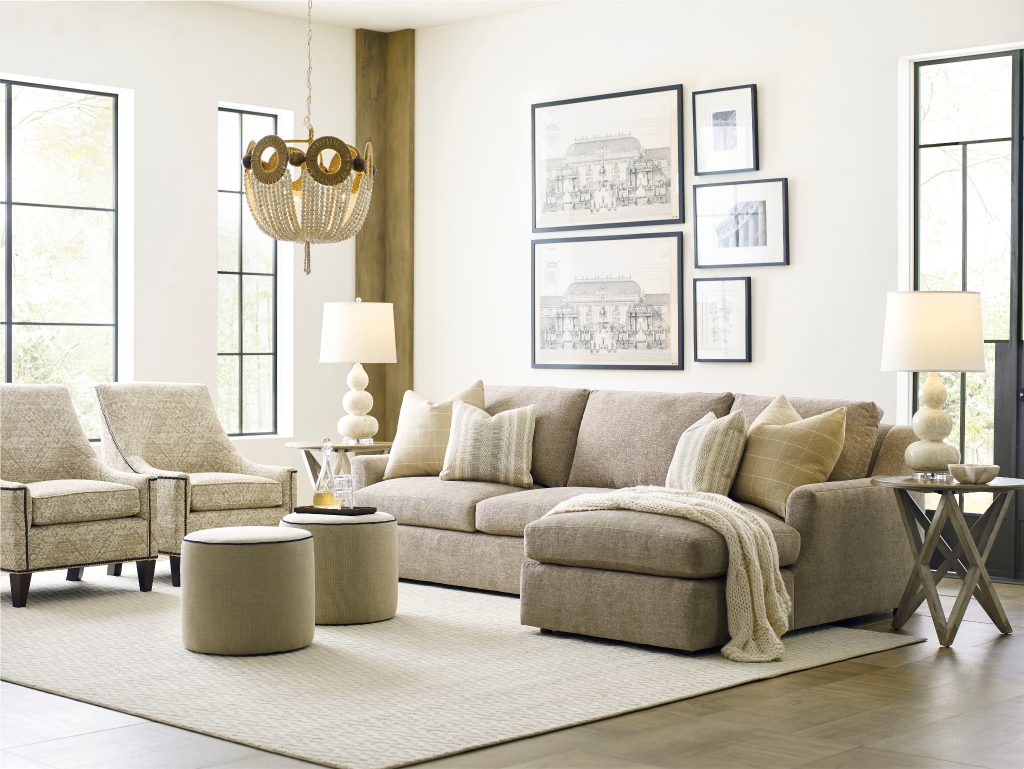 Kincaid
Make it cozy. One of the great things about a sectional is that it's made for lounging. Make it even more inviting by layering in soft throws and fluffy pillows. Opt for cottons and lighter fabrics in the summer months and chunky knits and faux fur during months with cooler temperatures.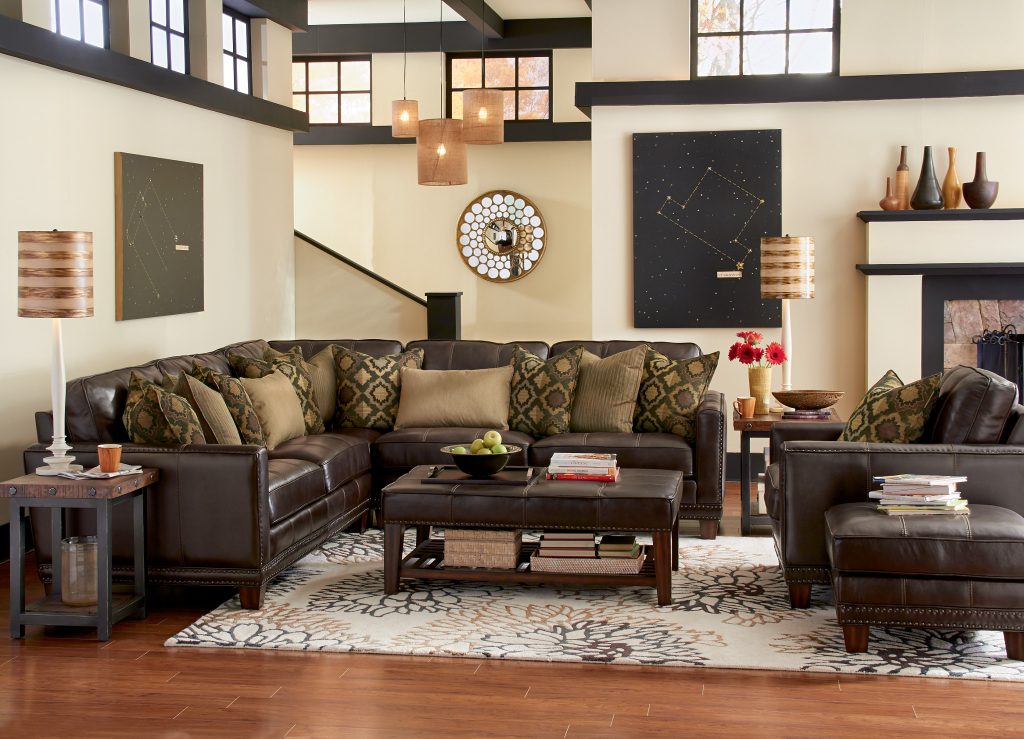 Flexsteel
Use the right cocktail table. If you choose a cocktail table that's too big or too small it just looks awkward. As a general rule, you should be able to comfortably move all the way around the table and be able to place it close enough to set down a drink.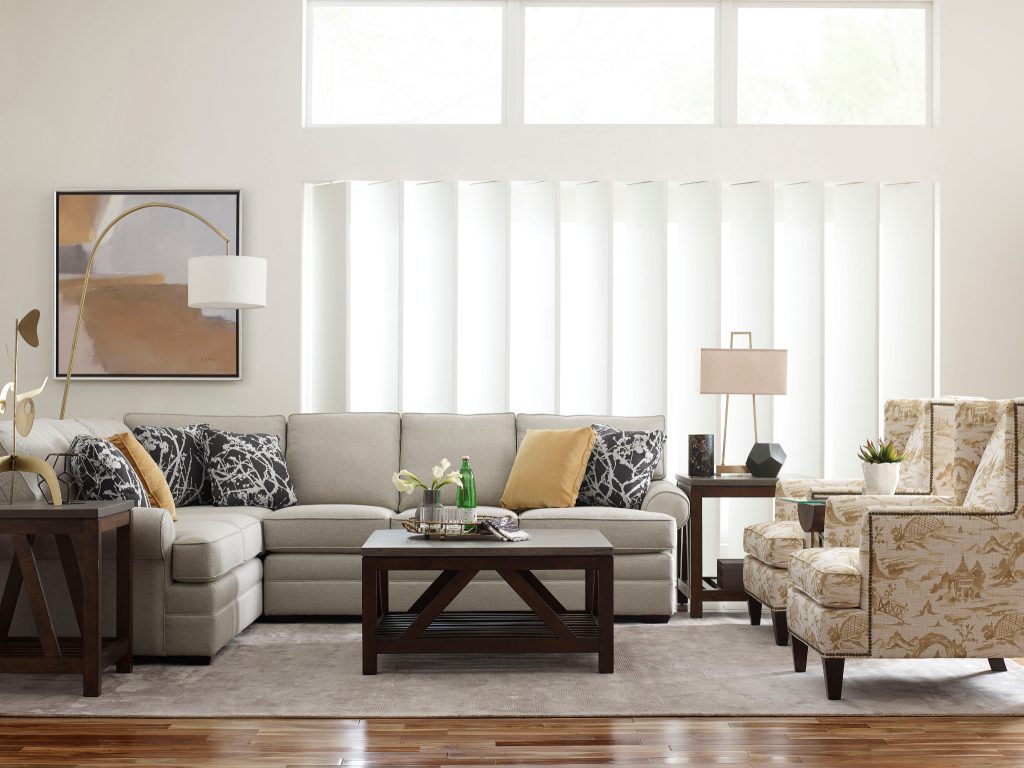 Kincaid
Choose a neutral fabric. As tempting as a trendy pattern or bright color might be a neutral fabric has staying power. Most likely the largest piece of furniture in the space, a sectional will always be versatile in a cool grey or an earth tone. Work some trendy pattern and fun colors into the room with pillows and chairs which are more easily changed.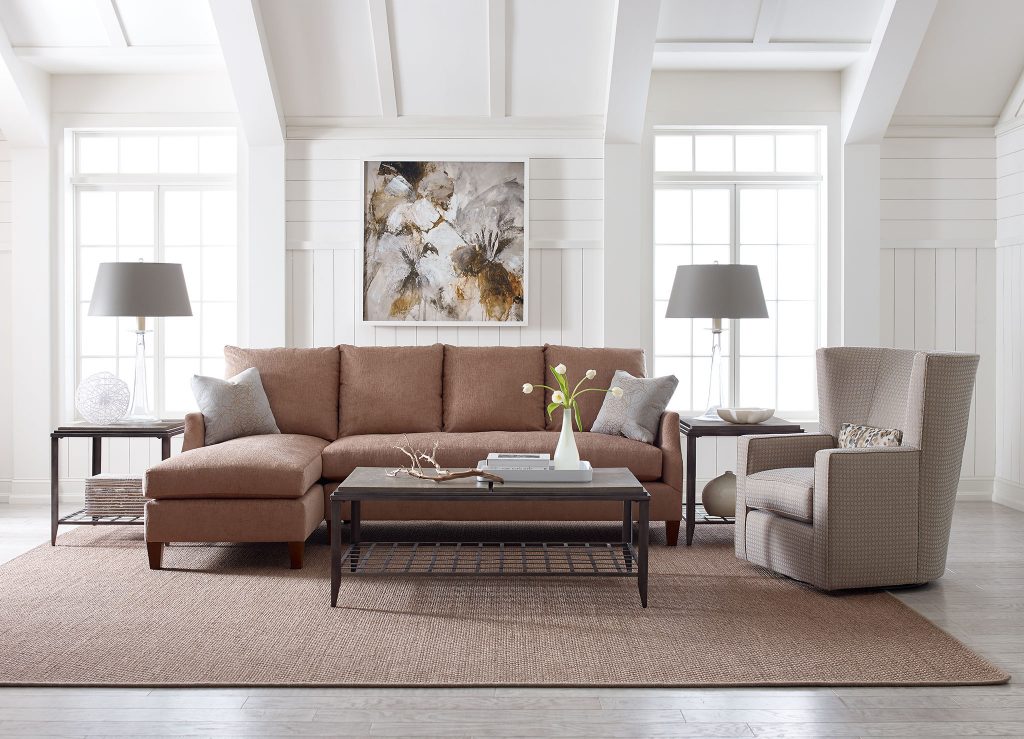 Kincaid
Pair it with a unique accent chair. Especially if it's a smaller sectional like this one. A chair with a structural shape can add a new whole element of style to a classic look. Remember, an accent chair is meant to be more than a standard club chair so be sure to choose one with distinctive details.
Have you always wanted a sectional in your living room? Then visit our showroom where we can help you choose the perfect sectional for your home and help you decorate around it.