Timeless Sofas You'll Never Regret Buying
Chattanooga Living Room Furniture
Furnishing your Chattanooga living room should all start with the sofa. Often serving as the focal point of the gathering room, the sofa sets the tone for the other pieces in the space. That's a lot of responsibility for one piece of furniture. So choose one with a timeless look, and be sure it checks all the boxes for style, function, and versatility. Check out some of our EF Brannon favorites.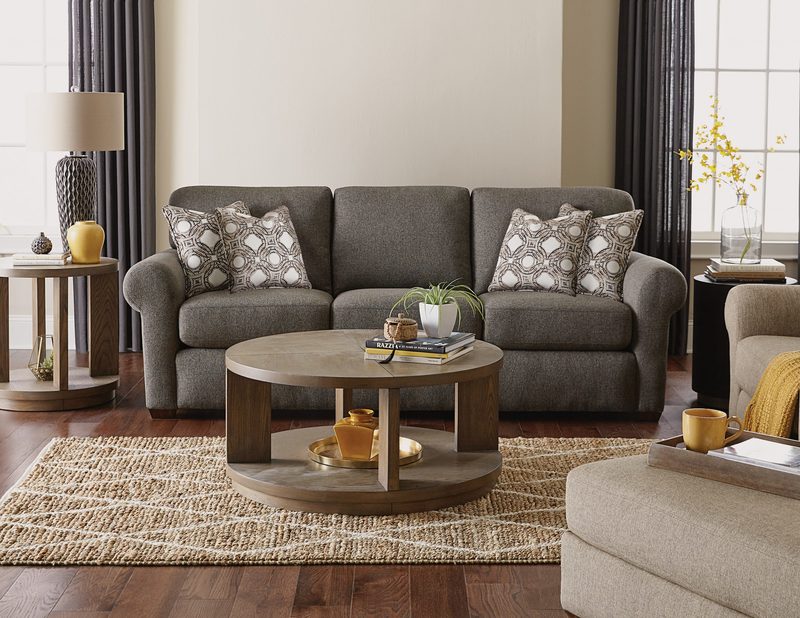 A transitional sofa, like the Randall by Flexsteel, will never let you down. With this sofa you can change up the look in your Chattanooga living room over and over. A three cushion sofa with a classic rolled arm will never go out of style. Clean lines and modern elements, such as a flat front cushion and french seams, give it a fresh modern feel.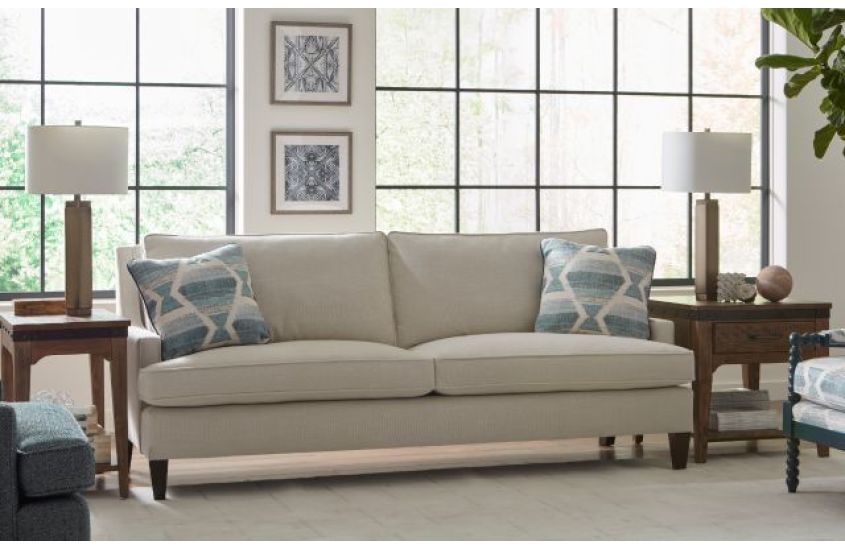 Kincaid
Modern in style and highly versatile, a two cushion sofa with angular lines is another classic living room silhouette. A high leg gives this piece of furniture a dressy look, while the large boxy cushions are still a bit casual. You could go all out formal or more farmhouse fun with the Britt sofa.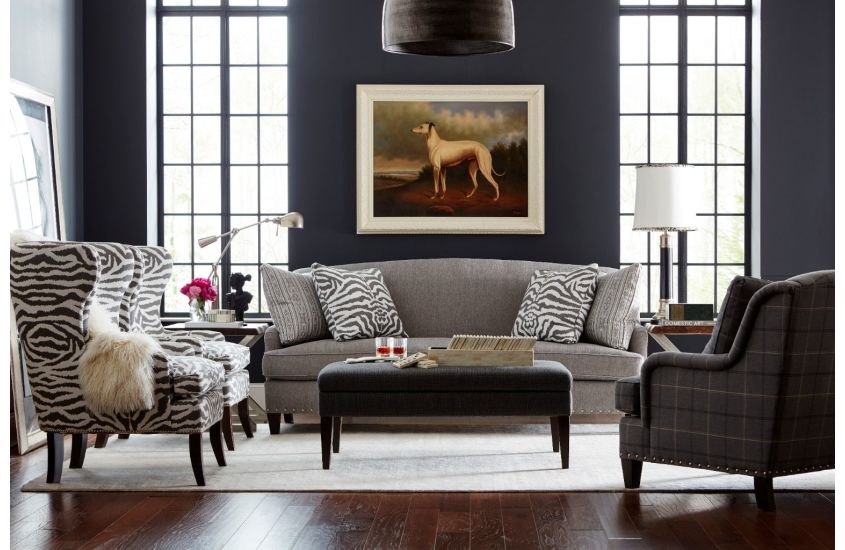 With just enough curves to make it interesting and the subtle addition of nails along the base, the Tuesday sofa boasts a look that will stand the test of time. This piece also features a bench cushion and a tight-back, which means it will always look tidy.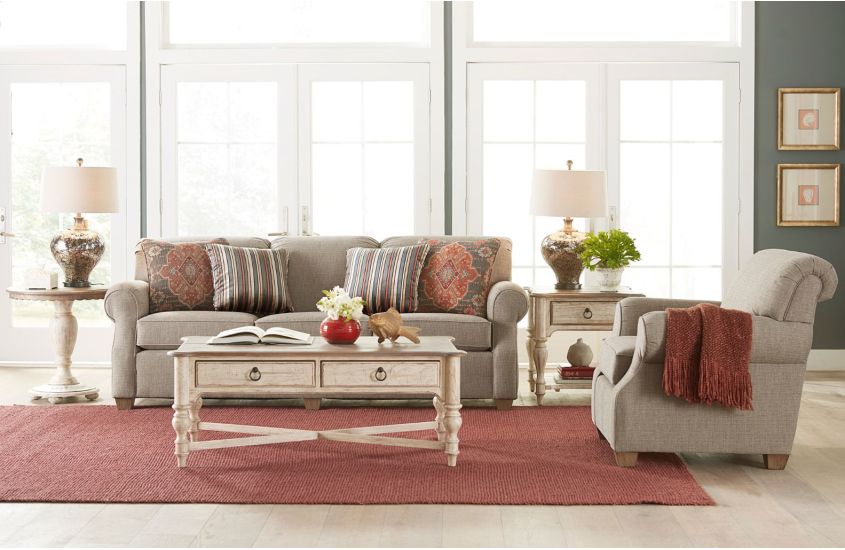 If you love the look of those clean lines, but also want a cozy sofa you can sink into, then the Lynchburg by Kincaid furniture is perfect for you. A tight-back paired with large rolled arms and a roomy cushion gives this one style and comfort that will last.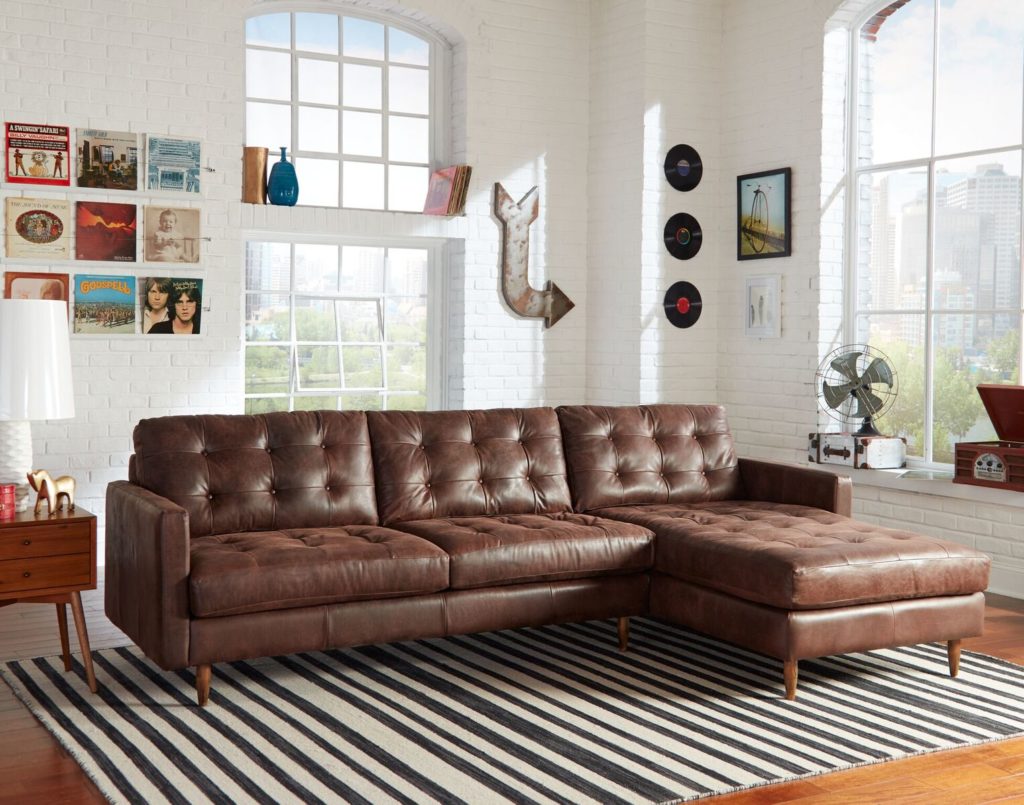 Omnia
Of course, we can't talk about timeless sofas without talking about leather. Tufted cushions with distressed leather is and will always be an interior design go-to. A high quality leather sofa is a piece of furniture that will only get better with age, adding timeless style to your Chattanooga living room. The Omnia Leather Essex sofa is one that can stand the test of time, even as the style in your home changes and evolves over time.
Inject your Chattanooga home with style that lasts when you choose one of these classic sofas. You can see even more options in our showroom where we have everything you need, including on-site designers, to help you pull it all together. Contact us to get started today!