Yellow is Trending and We're Obsessed
Chattanooga Interior Design Tips for Decorating With Yellow
It's no secret that we love creating classic looks that last. But that doesn't mean we can't get on board with a good trend. We love working trendy styles into timeless spaces. Lately we're seeing a lot more yellow in Chattanooga interior design and we are here for it. We love yellow for its energizing quality and surprising versatility. Check out these looks that use this trend in the most stylish ways. We're obsessed and we think you will be too.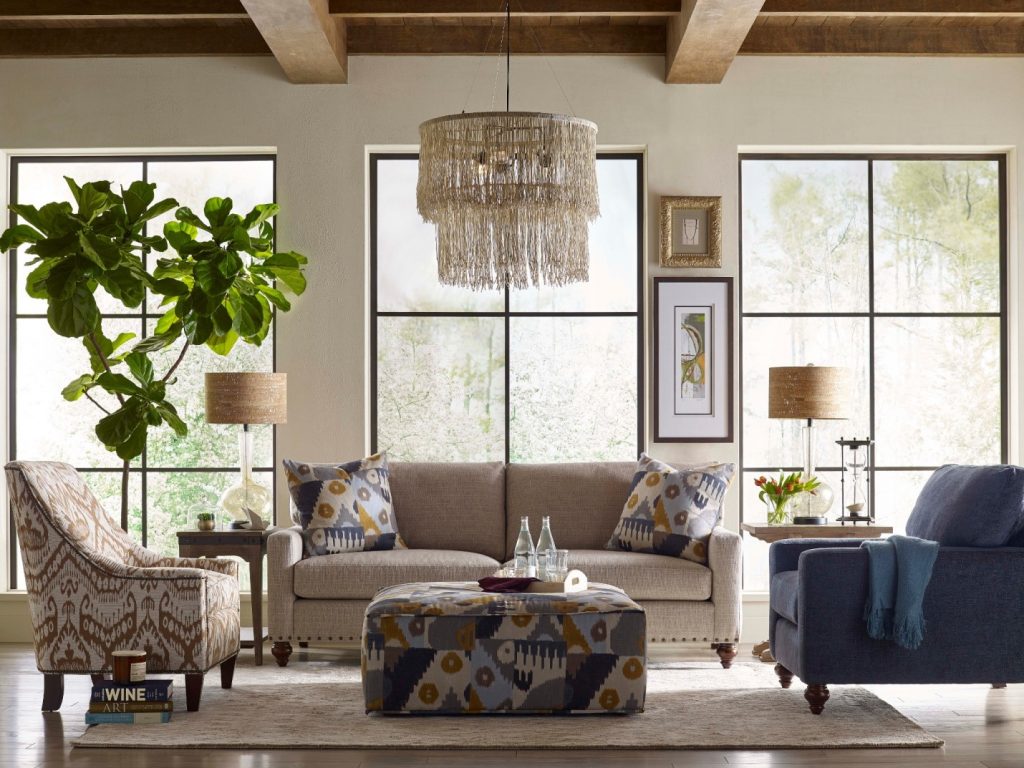 Yellow takes on a sophisticated feel in this space with moody blues. Abstract pattern and lots of texture make this use of yellow one that could work in the most modern of homes.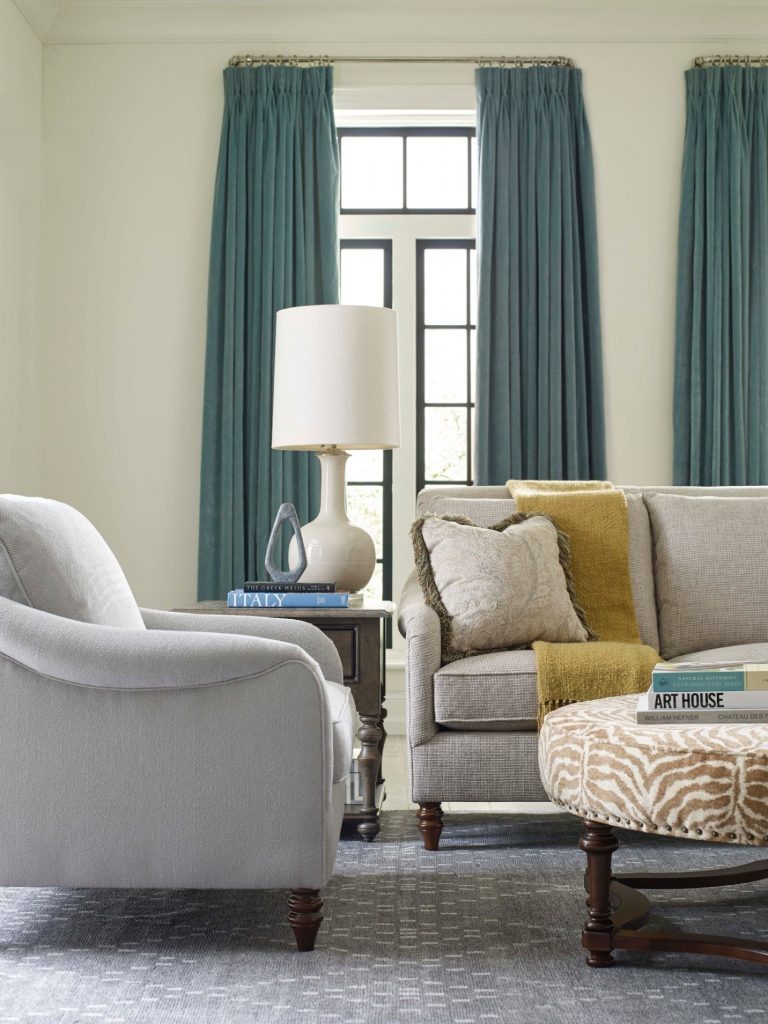 We love this minimalist approach that proves even a small dose of color can change the feel of a space. Add a bright throw or pillow to a room layered in muted colors for some instant gratification and a non-committal way to try this fun color trend.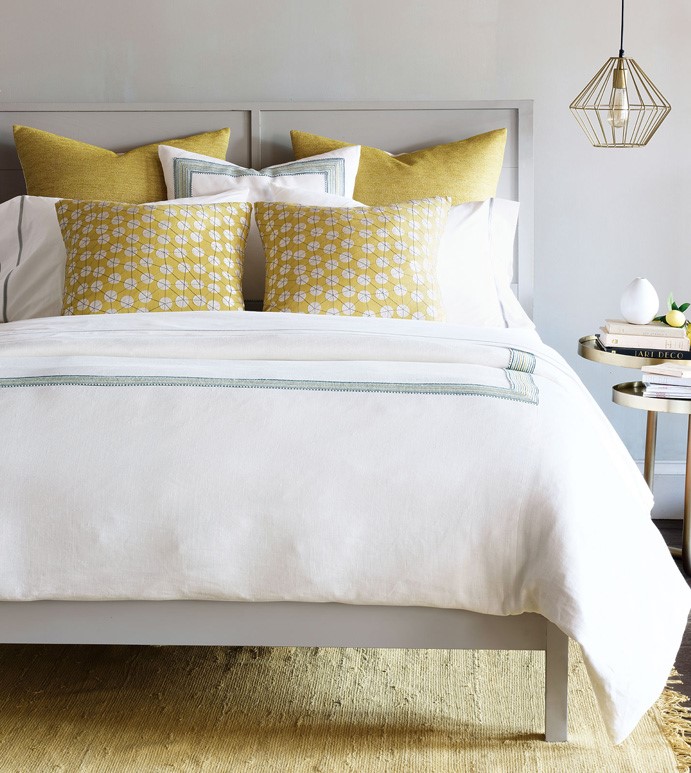 Give your bedroom some color therapy with yellow. Mod prints and rich textures are bold and cheerful against crisp white bedding. You'll wake up refreshed and energized!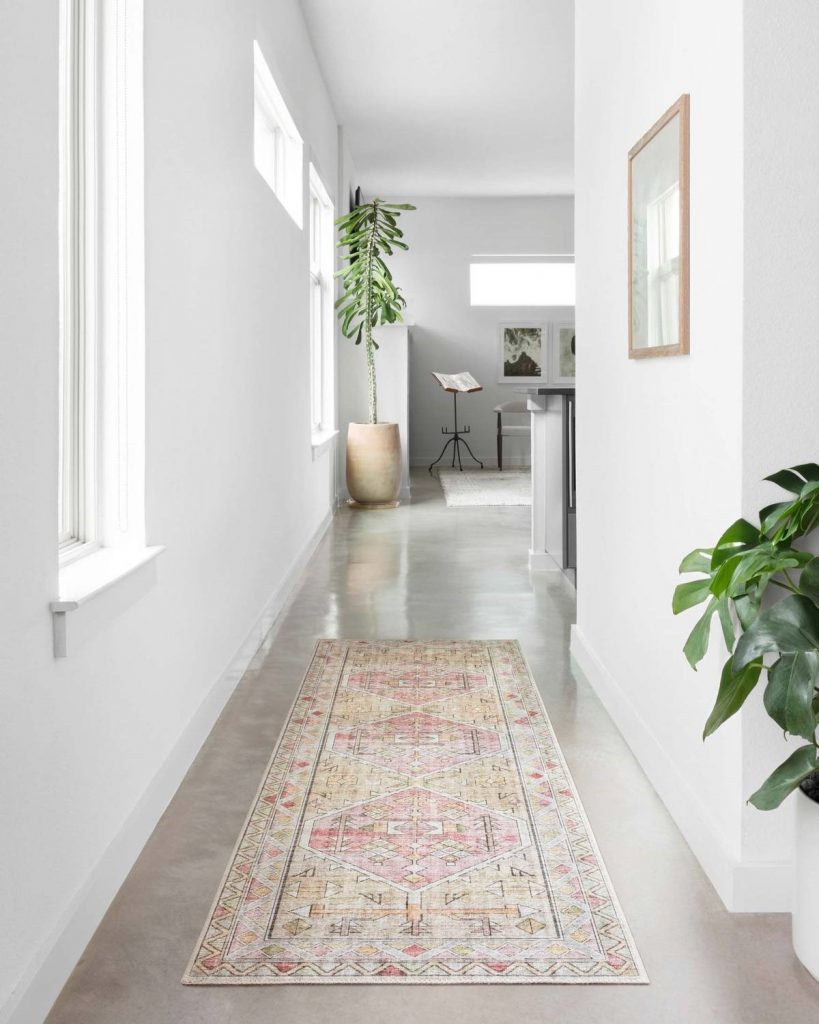 Perk up a boring hallway with some soft yellow. A vintage-inspired rug can transform a space by adding character and color. It's an easy way to try this color trend without having to update an entire space.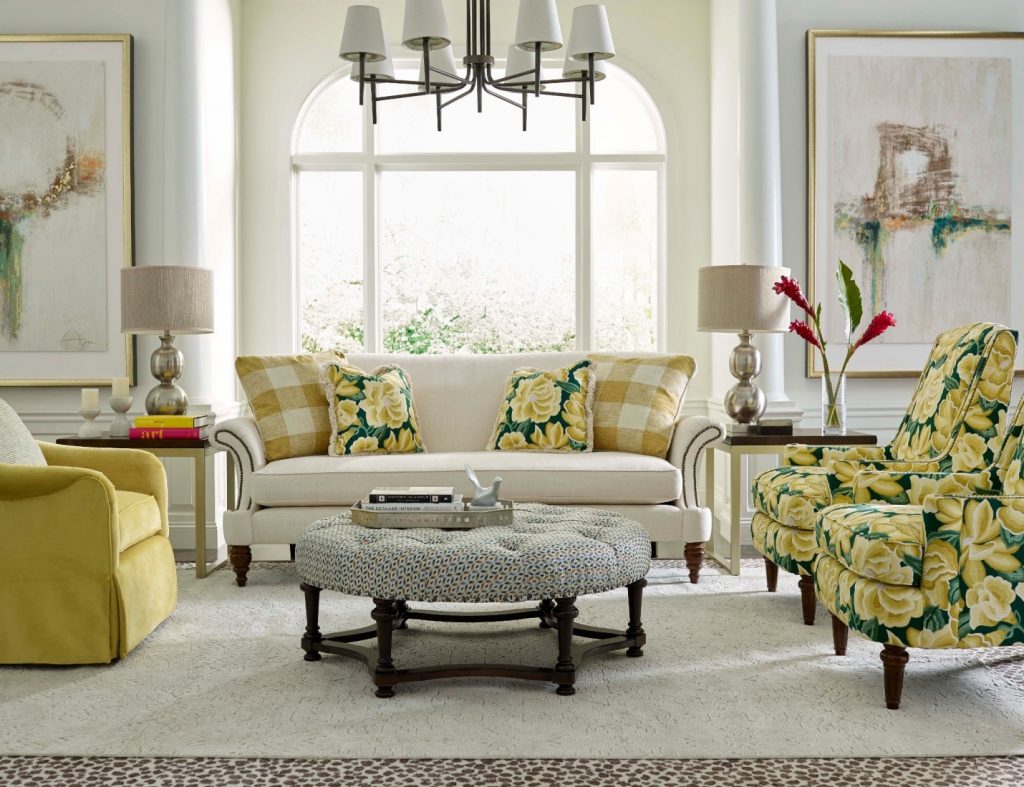 Love yellow? Go all out! Layer your space with multiple prints, patterns, and solids in bright and happy yellows. Keep the larger elements neutral so the room isn't overly saturated and the color can remain the focal point of the space.
Do you want to try this color trend in your home? Get the look by shopping our showroom for everything you see here or by scheduling an in-home consultation with one of our designers.