Three Common Living Room Layout Mistakes & How To Fix Them
The kind of furniture you choose matters but where you place it will truly define the space and how it functions. Even the most beautiful living room, filled with curated pieces and designer fabrics, can be ruined with the wrong layout. Here are three common living room layout mistakes to avoid and what you should do instead.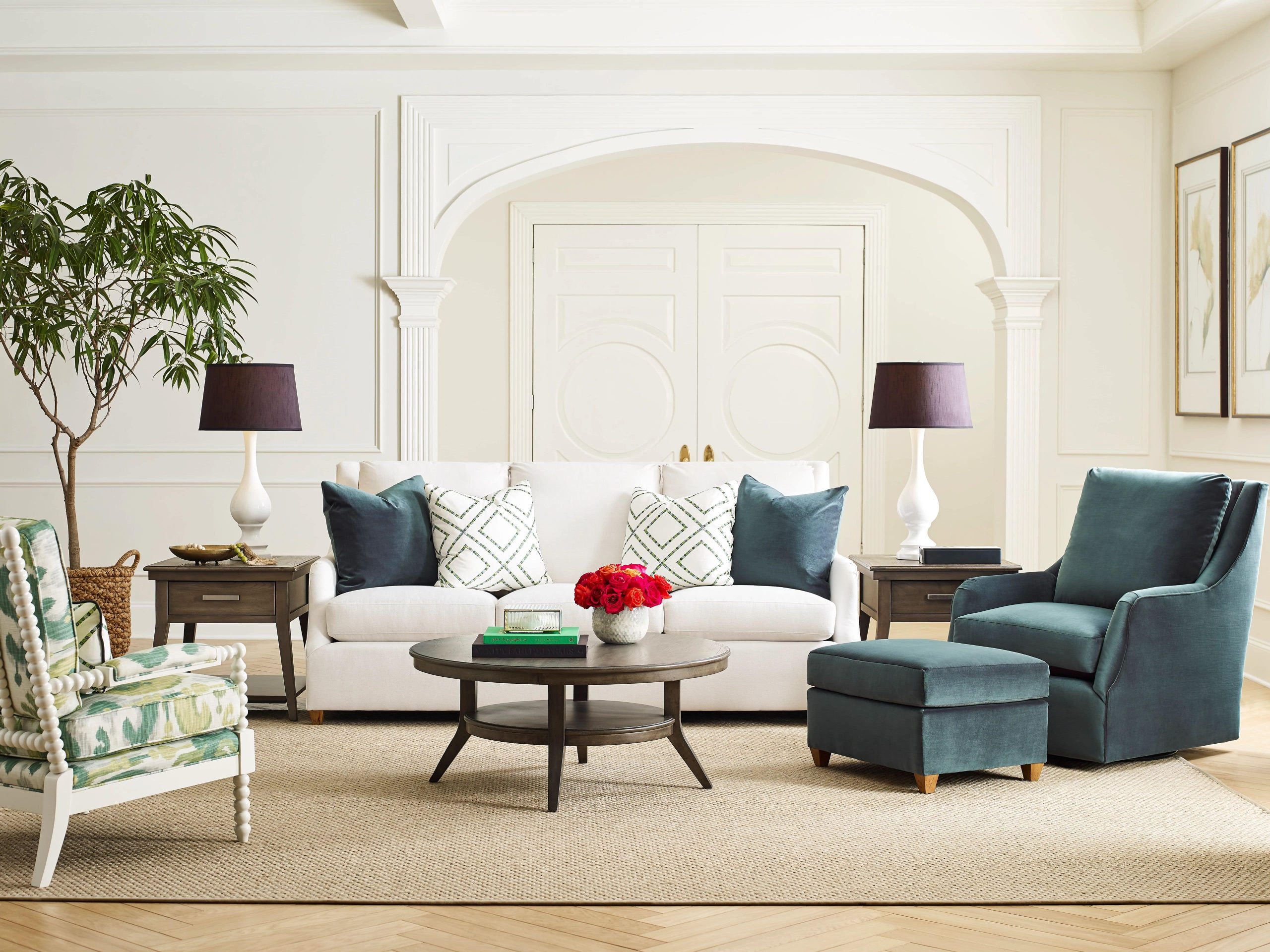 1. Creating an open void. When all your furniture is pushed up against the wall it creates the "dance floor" effect. It can leave your living room layout feeling less than inviting and difficult for each seat to have access to a table.
Do this instead: Avoid unfilled spaces by floating your furniture in the room. Place your sofa and chairs in an L shape or opposite each other. It creates a designated area and defines walkways throughout the space. The result will have a great flow and inviting feel.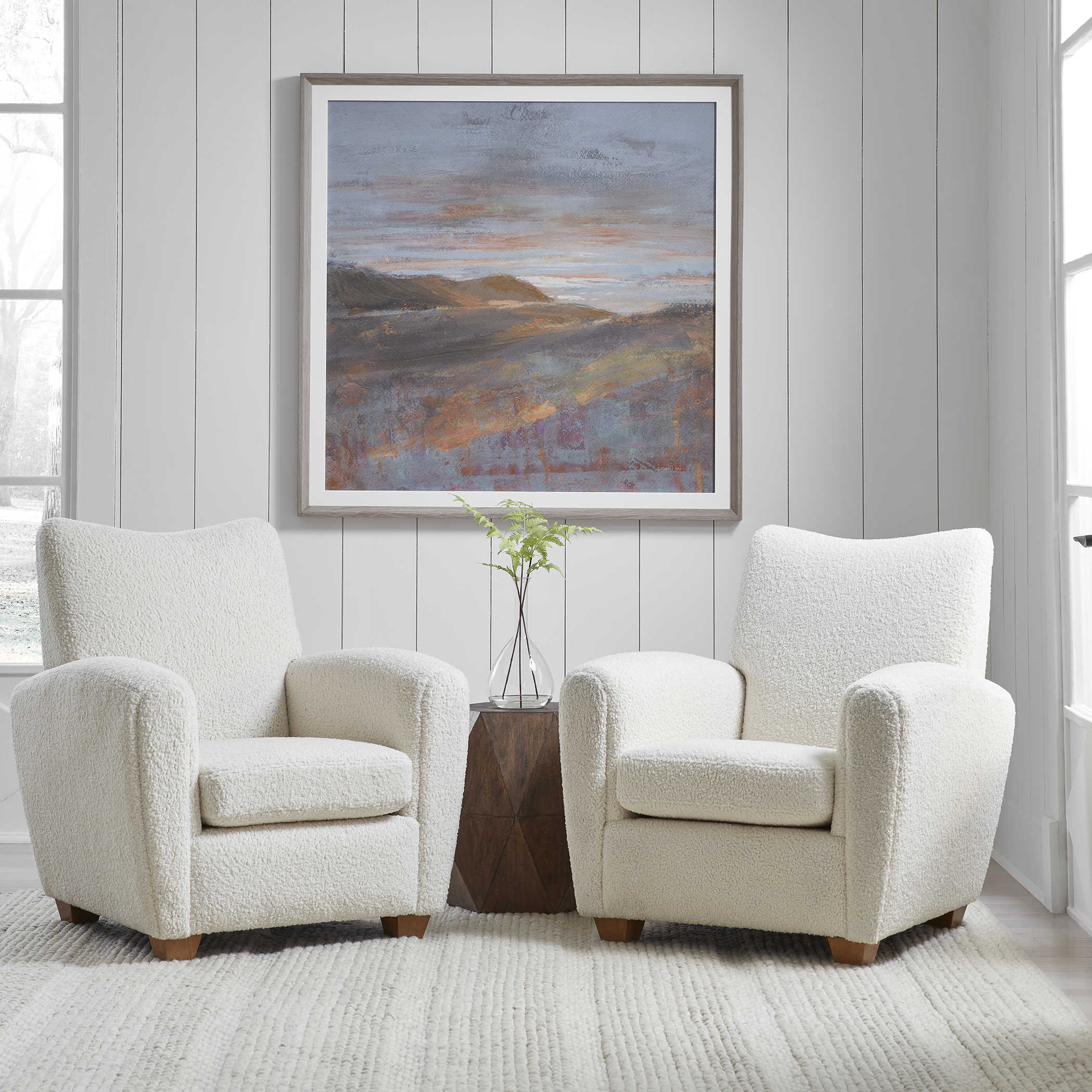 2. No conversation areas. If you find yourself avoiding the living room with guests it might be because your living room layout is all wrong. When seating is too far apart or awkwardly placed it isn't conducive to conversation.
Do this instead: Use pairs of chairs together. Place them opposite the sofa or in an unused space in the room with a small table between them. You could also use a pair of pretty chairs to flank the fireplace for a cozy space for two.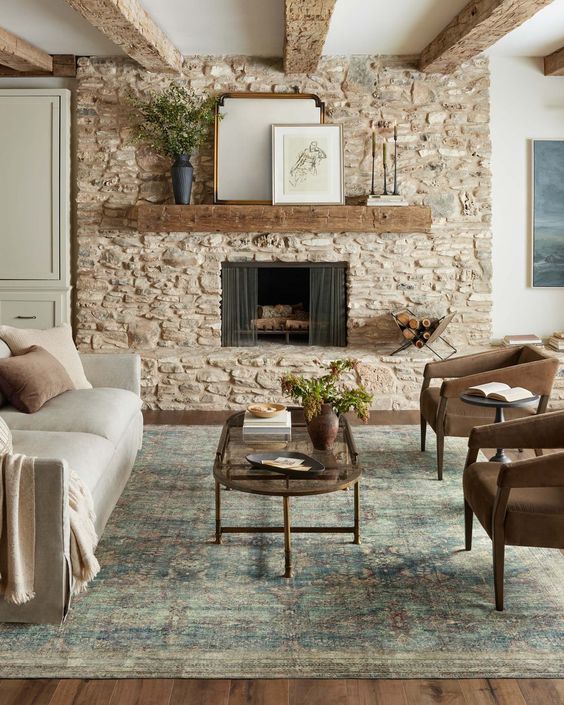 3. Too small rugs. When a rug is too small it leaves the room looking unfinished. The result is a disjointed and unpolished look.
Do this instead: Choose a rug that is big enough so it allows all the front legs of the seating to be fully placed on it. Also, allow the length of the rug to run parallel to the length of the sofa. It defines the areas by pulling everything together giving it a professionally designed look.
Don't let the wrong living room layout ruin a beautiful design. Avoid these three common mistakes to make your living room stylish and functional. If you need more help with your furniture layout then meet with our design team for customized design advice.