The Power of a New Rug
Chattanooga Interior Design Concepts for the Home
There are a lot of ways to update a space without a total room makeover. One of the often overlooked ways to do this is with a new rug. Replacing a rug with a fresh, new style can completely change the look of a space and take the design in a whole new direction. If your home needs a style refresh then it might be time to let go of those outdated rugs. These are some of our favorite ways to change the look of a room by simply replacing the rug.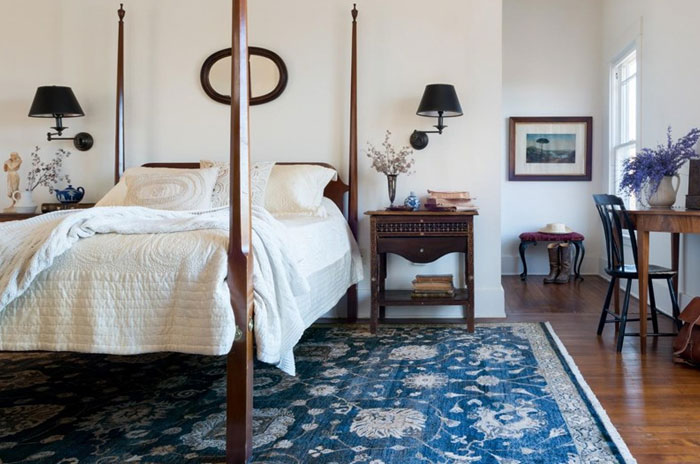 Give antique furniture a modern boost with a new rug. A jolt of rich blue in a traditional pattern gives this bedroom a new lease on life. Even though it's a more traditional style the bold effect of the large-scale pattern gives it a modern look.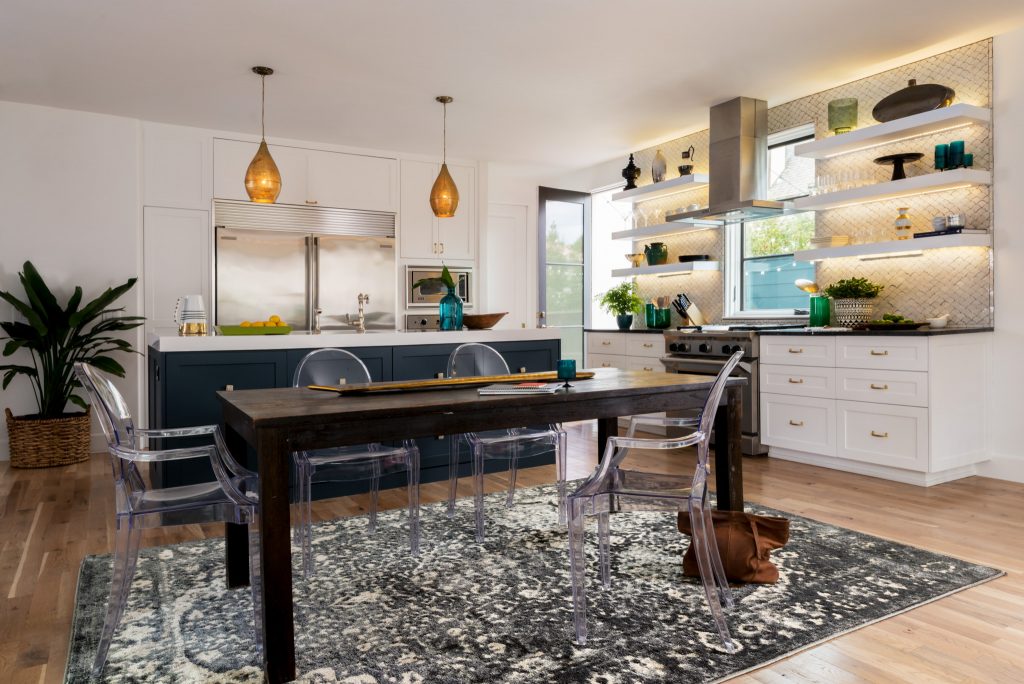 Kitchens can come across as cold, especially when the design is contemporary. Warm up this utilitarian space with a vintage-inspired look. A crisp palette of black and white flows seamlessly into a space designed with cool tones and a vintage style will always convey a sense of history, which creates a more inviting feel.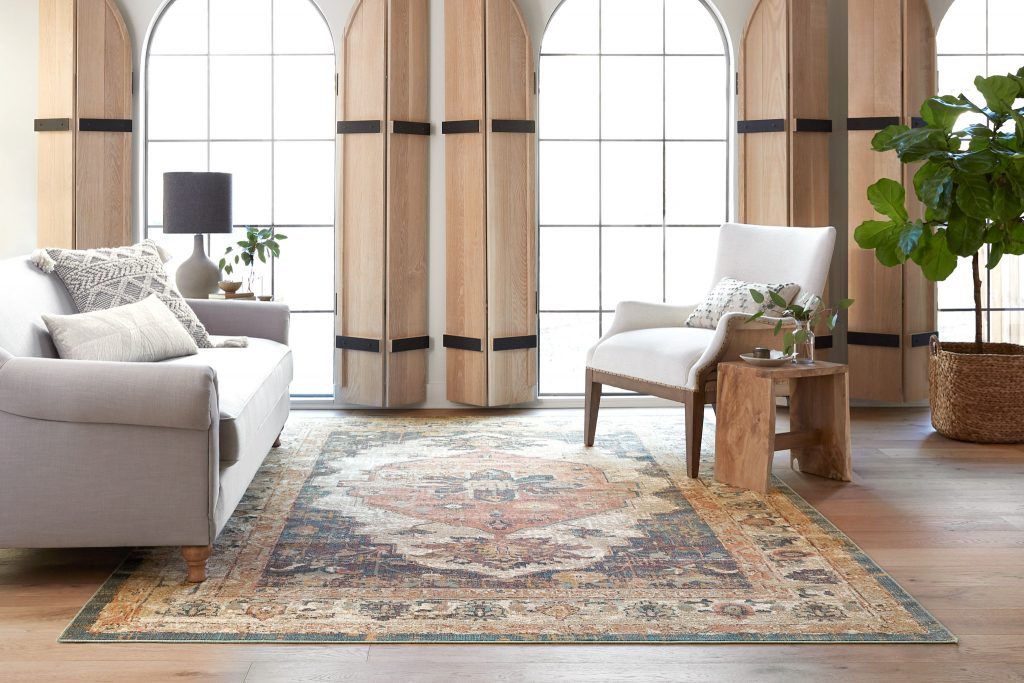 If you're growing weary of your neutral space then add some color with a new rug. Muted hues can be the perfect way to introduce color to a room without overwhelming it. Remember, when you opt for a multi-colored rug you won't limit your color options for the space.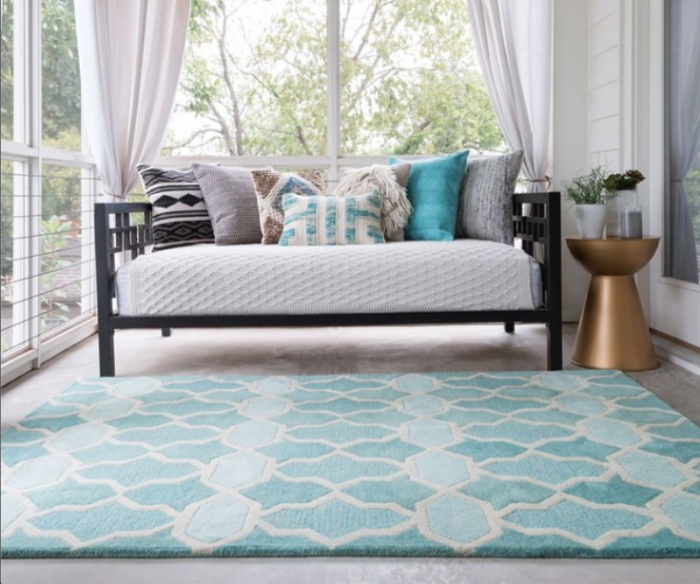 A sunroom or enclosed porch is the perfect place for a bright and cheery rug. Keep it simple with a rug that features one color in multiple shades. Want the color to pop even more? Limit the room's color palette and carry the rug's color throughout the space with pillows.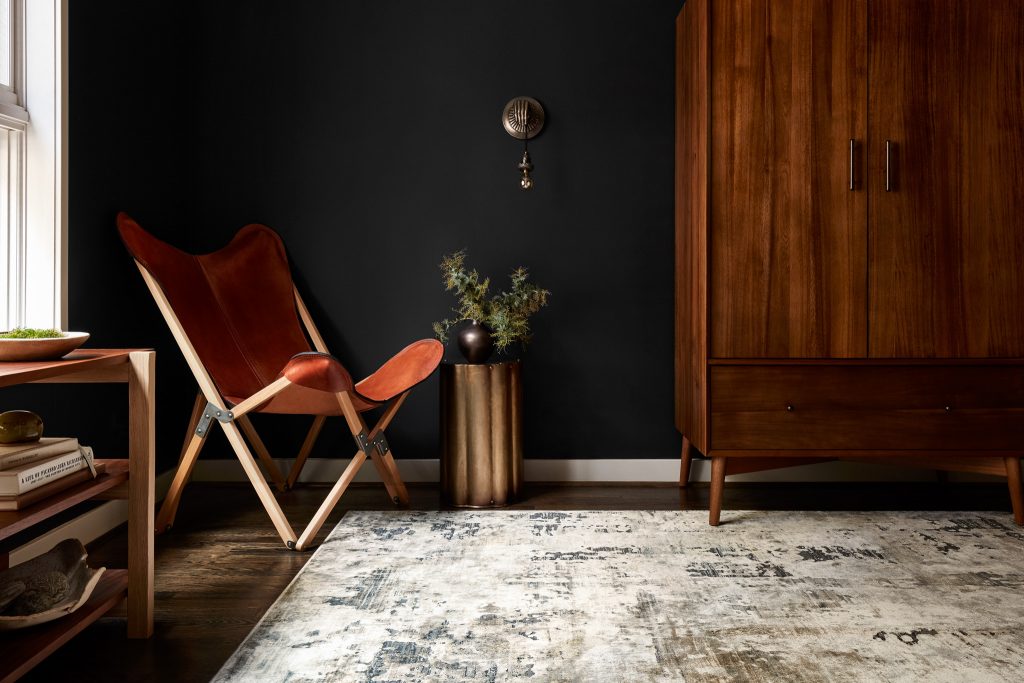 Lighten up a dark space with a bright rug. But don't confuse bright with bold colors. A neutral rug in a cream, grey or beige can serve as a fresh touch to a space with trendy, dark walls. Choose one with a soft, slight sheen and not only will it feel amazing underfoot but it will also have a light-reflecting quality.
Never underestimate the power of a rug. Simply making this one change can give a space a whole new look. If you're ready to update the rugs in your home then visit our design center! We can help you choose the right style for every room in the house to give you the change your home needs.