Our Latest Color Crush & How to Use It: Green
Let Us Advise You on Color Trends when Shopping for Furniture in Chattanooga
Color trends come and go but there are some colors that stand the test of time. Green is one of those classic colors and lately it's one of our favorites for furniture in Chattanooga. We love it for its versatility and its ability to add an organic feel. Green looks good in so many different shades which means you can make it as subtle or as dramatic as you want it. Check out our latest color crush and some of our favorite ways to use it.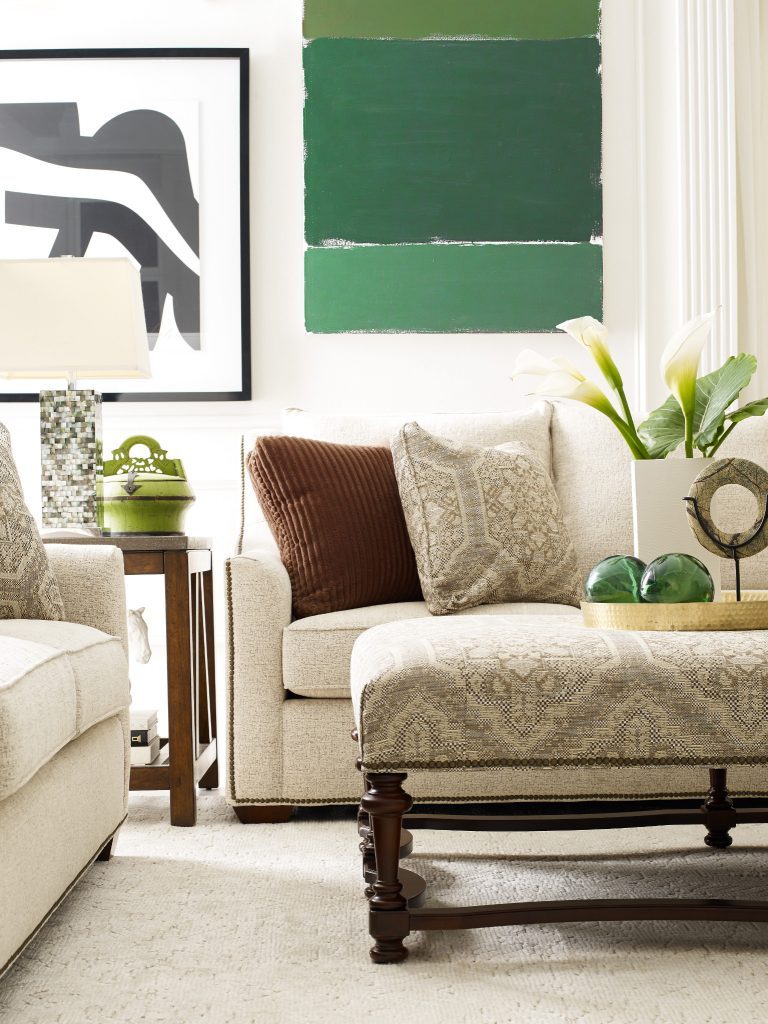 Incorporate green into artwork. Add some life to a neutral space with modern artwork in shades of green. This invigorating color will energize you and your home. Carry it throughout the space in small accents and fresh greenery or florals.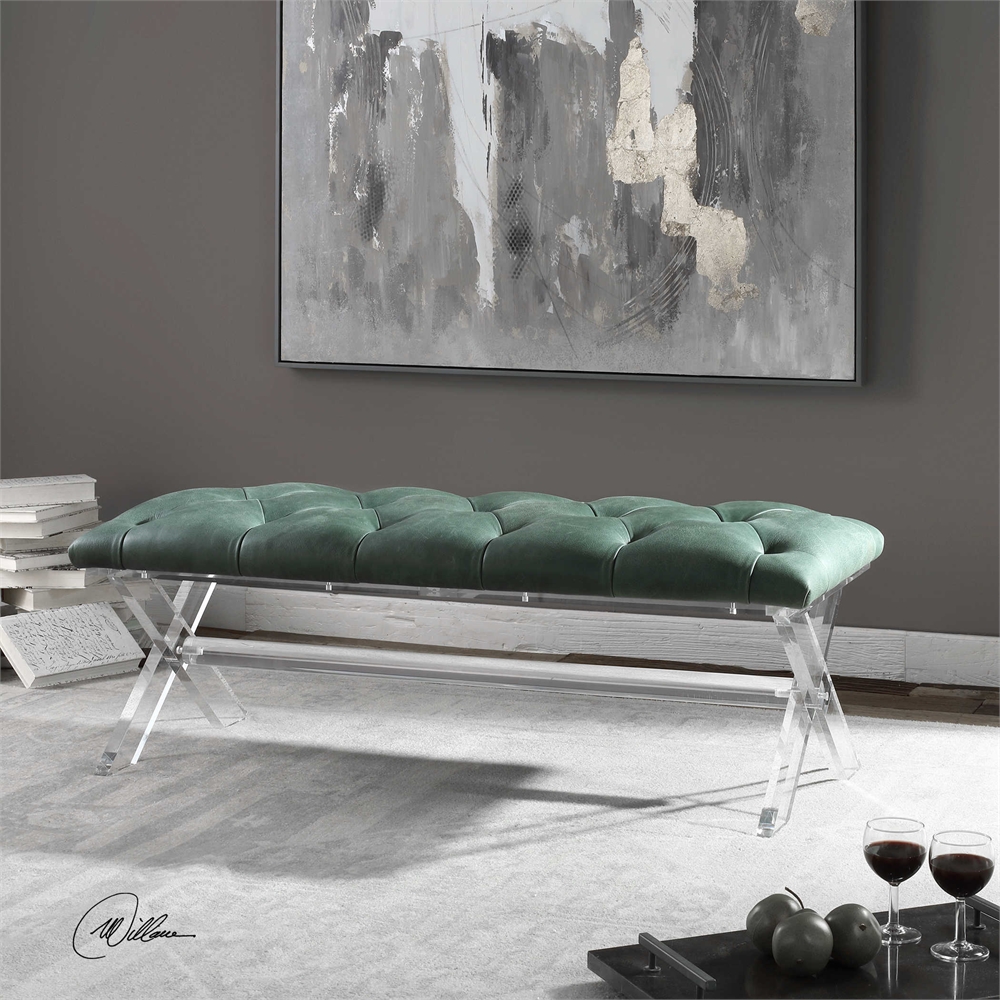 Use green in unexpected ways. This chic bench is a fun way to add color to any space. Place it in a foyer that needs a little personality or at the foot of the bed. You could even use it to turn an empty wall into a cool focal point by pairing it with an edgy abstract.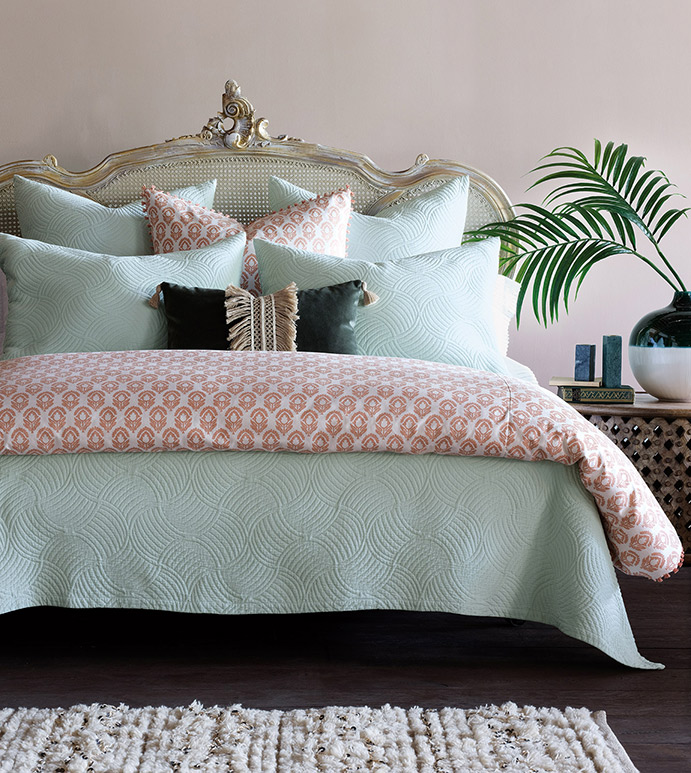 Pair it with pink! We love this fresh color combo. It's feminine and modern when layered in different shades of green. Pair patterns with prints and add some trendy elements to create an effortlessly chic look.
Try a green accent chair. Trying a new color or trend is the perfect excuse to buy a new accent chair. This mossy green could work in so many different ways. Pair it with a neutral sofa or tuck it into a corner of your bedroom for a pretty splash of color. And of course, don't forget to add the perfect pillow.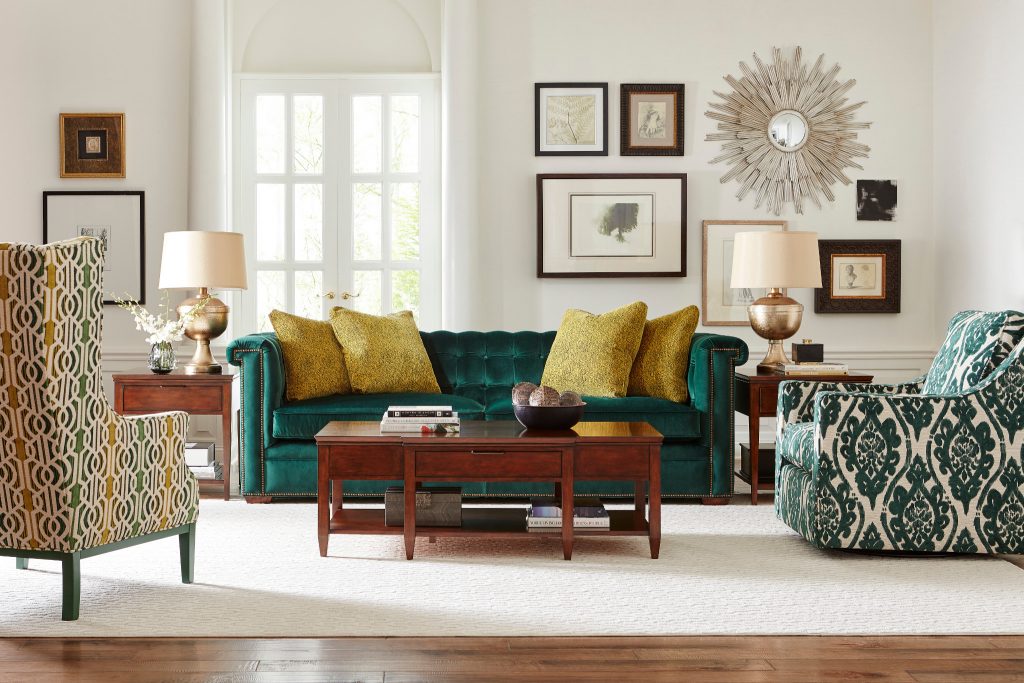 Go big and bold! This look is for those who don't shy away from color. Emerald green velvet is dramatic, especially when draped over a Chesterfield sofa. Play up the look with more color and bold patterns on accent chairs and pillows for a look that will wow your guests.
Do you love green as much as we do? Then stop by our design center to see these options and many more. Our designers can help you choose the perfect shade of green to your home and in just the right places.
---
Blog © 2019 E.F. Brannon | 5245 Highway 153, Hixson, TN 37343