Five Pieces For Timeless Interior Design At Home
Exciting trends will always come and go, yet we can't deny the timeless interior design that can be created with the classics. When you invest in pieces that stand the test of time you can design a home that never goes out of style, all while incorporating your favorite "of the moment" trends. Here are five pieces you need for a timeless home.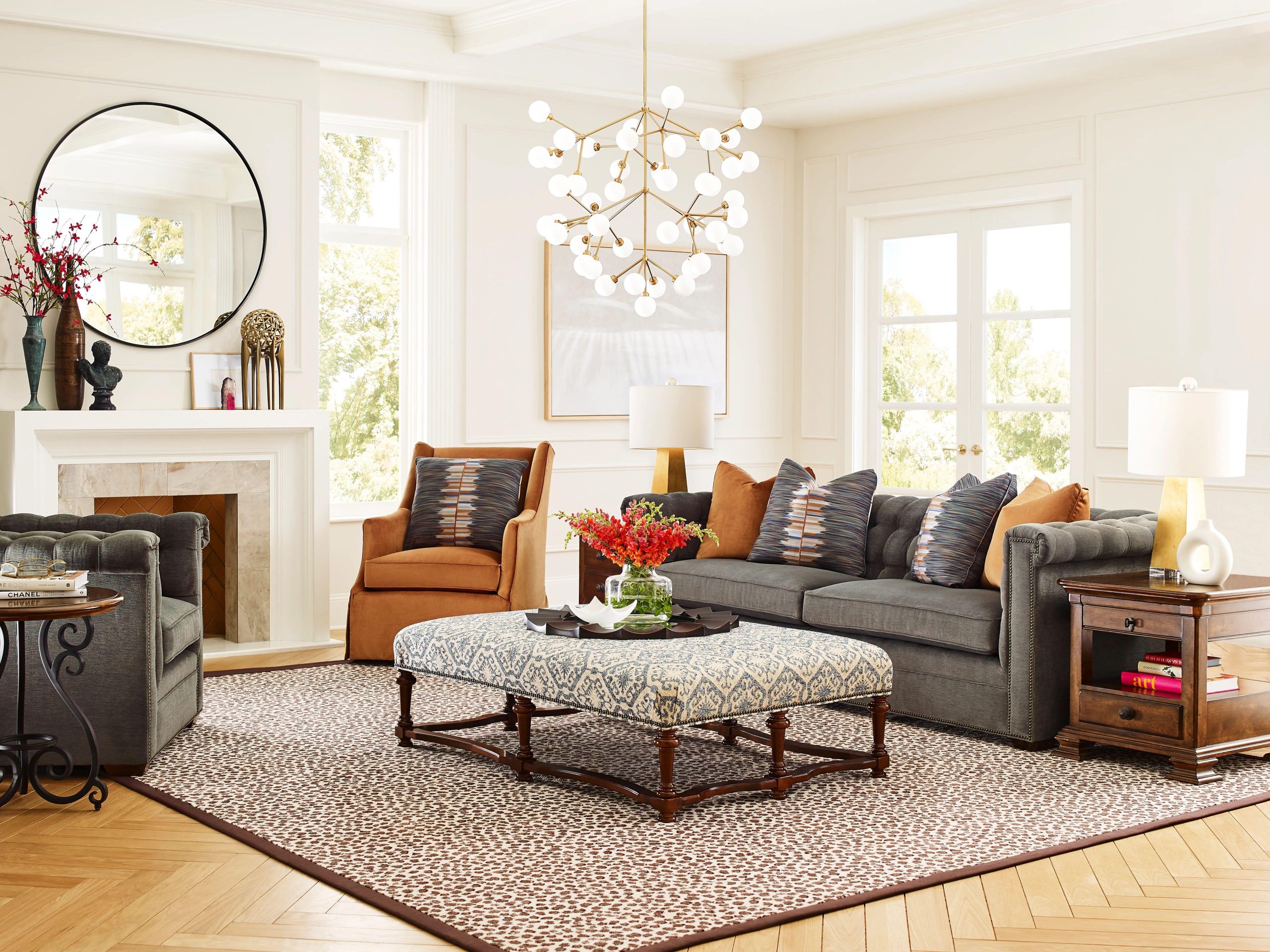 1. A tufted sofa. Always a classic, this style is one that you can redecorate around when the mood strikes and it will always look current and fresh. The Kingston sofa is made in a classic Chesterfield design featuring a tufted back and tuxedo style arms for a look that lasts. In a moody grey fabric this timeless sofa blends well with trends and traditional pieces for a modern mix.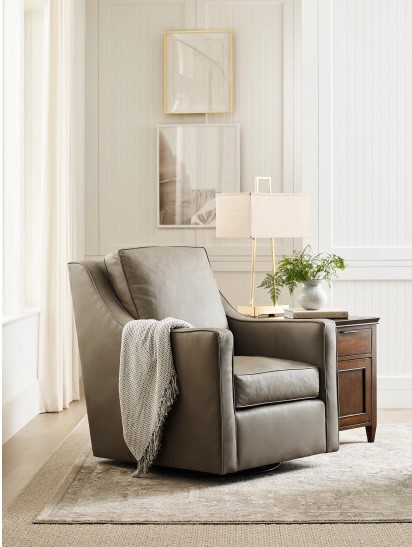 2. A leather club chair. A great leather chair is classic, versatile and will only get better with age. Durable and stylish, a neutral leather club chair is the perfect companion to a sofa but will also create a cozy nook in the corner of your bedroom when you want to make a change. This is a piece you'll never regret.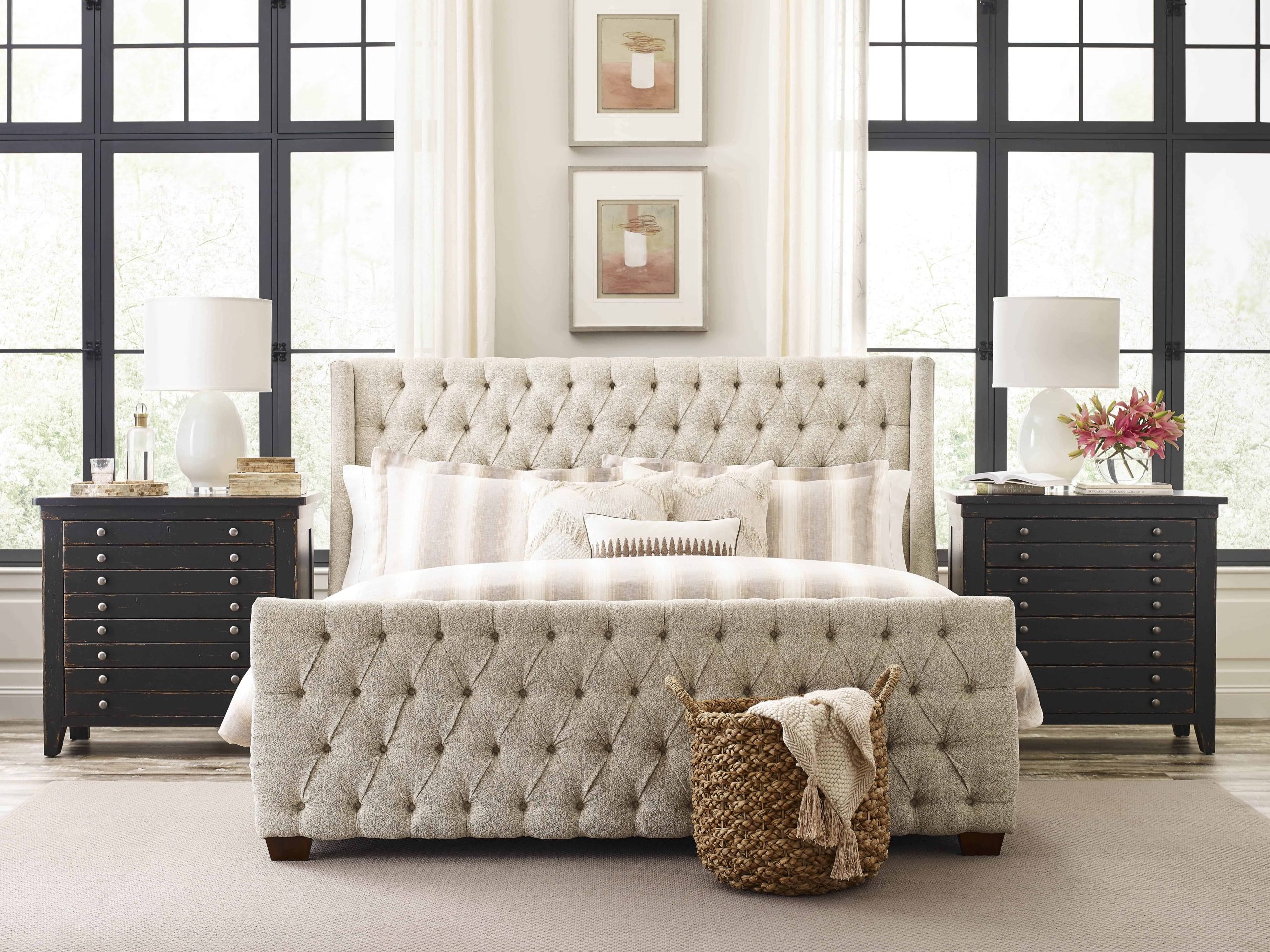 3. An upholstered bed. There are so many reasons to love an upholstered bed but the best one is that it has enduring style. A classic tufted bed like the Mia in a neutral durable fabric will always look fresh and stylish. Even better, it's easily paired with almost any style of furniture. The result is a collected look with designer style.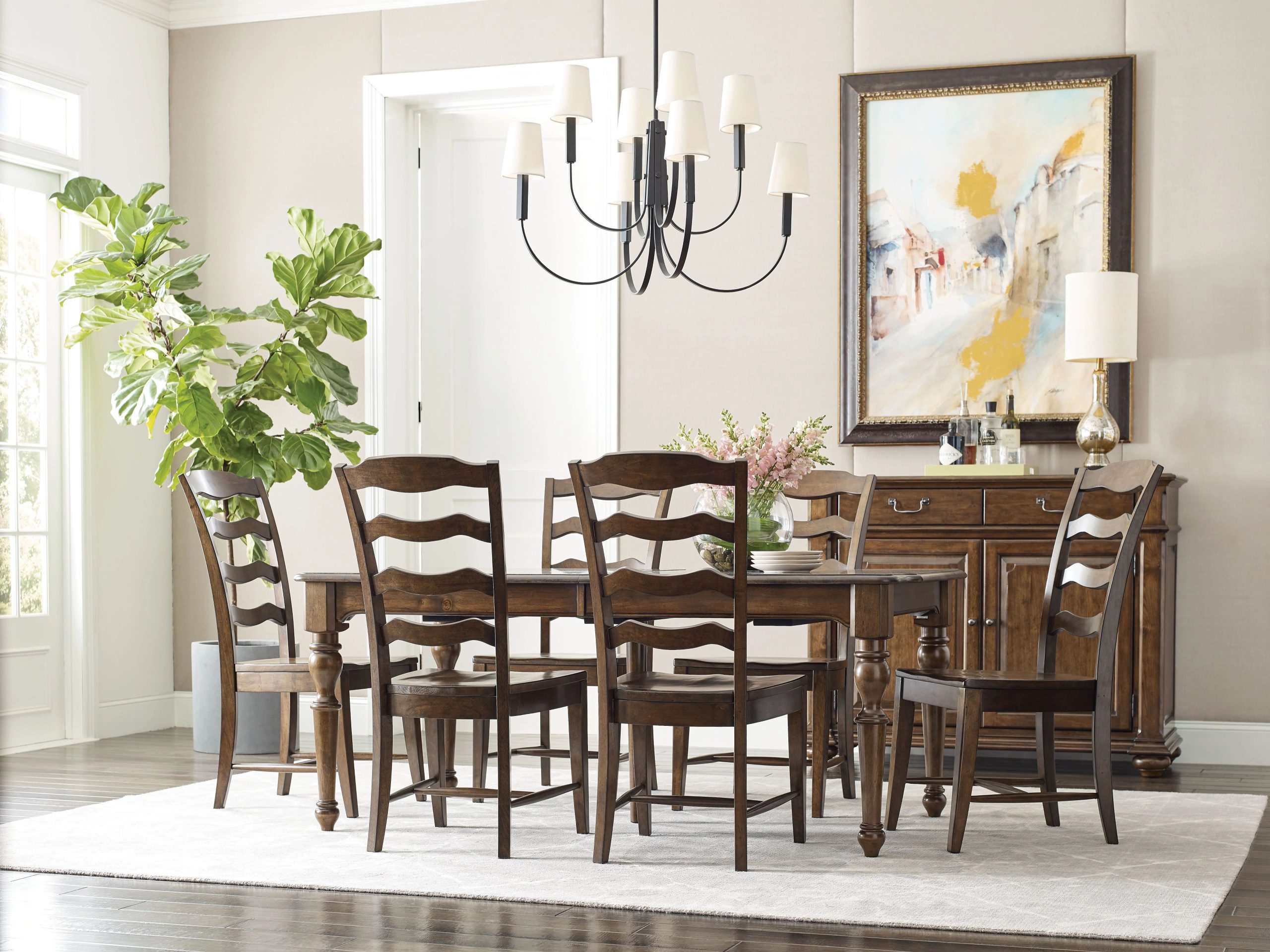 4. Ladderback dining chairs. You can never go wrong with this timeless dining room classic. Ladderback chairs have a no nonsense style and are extremely versatile. On their own they have a pretty and traditional style. Mix them with upholstered end chairs and they get an elevated but still classic look.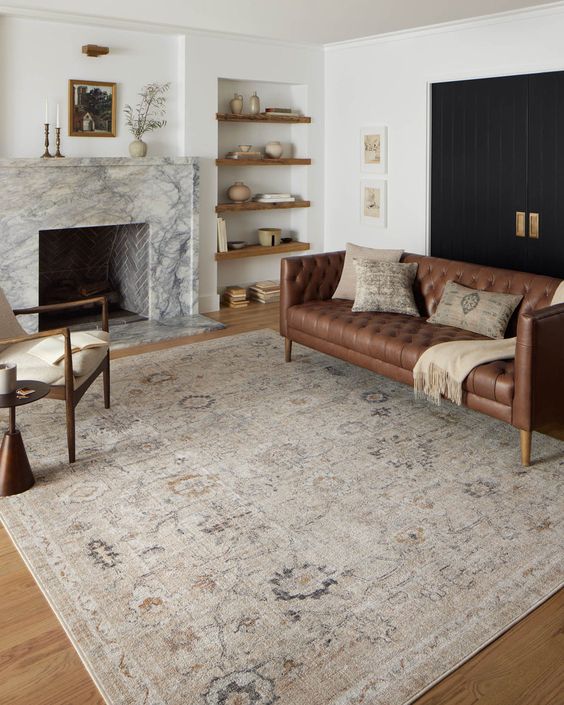 5. Vintage inspired rugs. A rug that speaks to the past will give your home a sense of history. Paired with modern furniture it creates a style that looks current and collected to give it undeniable character. The Monroe rug has a traditional pattern, dark and light tones and muted colors for the perfect fusion of color and style.
By investing in these five classic pieces, you'll have a timeless interior design for your home that never goes out of style. Shop our showroom or schedule an appointment with our design staff to get the look today.