Introducing Commonwealth: New from Kincaid Furniture
It's always exciting when Kincaid Furniture releases a new collection. Of course, while you know it will be beautiful and made to last, you can also be sure that no matter what design genre, it's going to be crafted with elements that have lasting style. Commonwealth, the latest collection unveiled by Kincaid, has clean lines, classic style, and was made to stand the test of time. Let's take a look at the latest Kincaid collection, filled with pieces that are sure to become instant classics.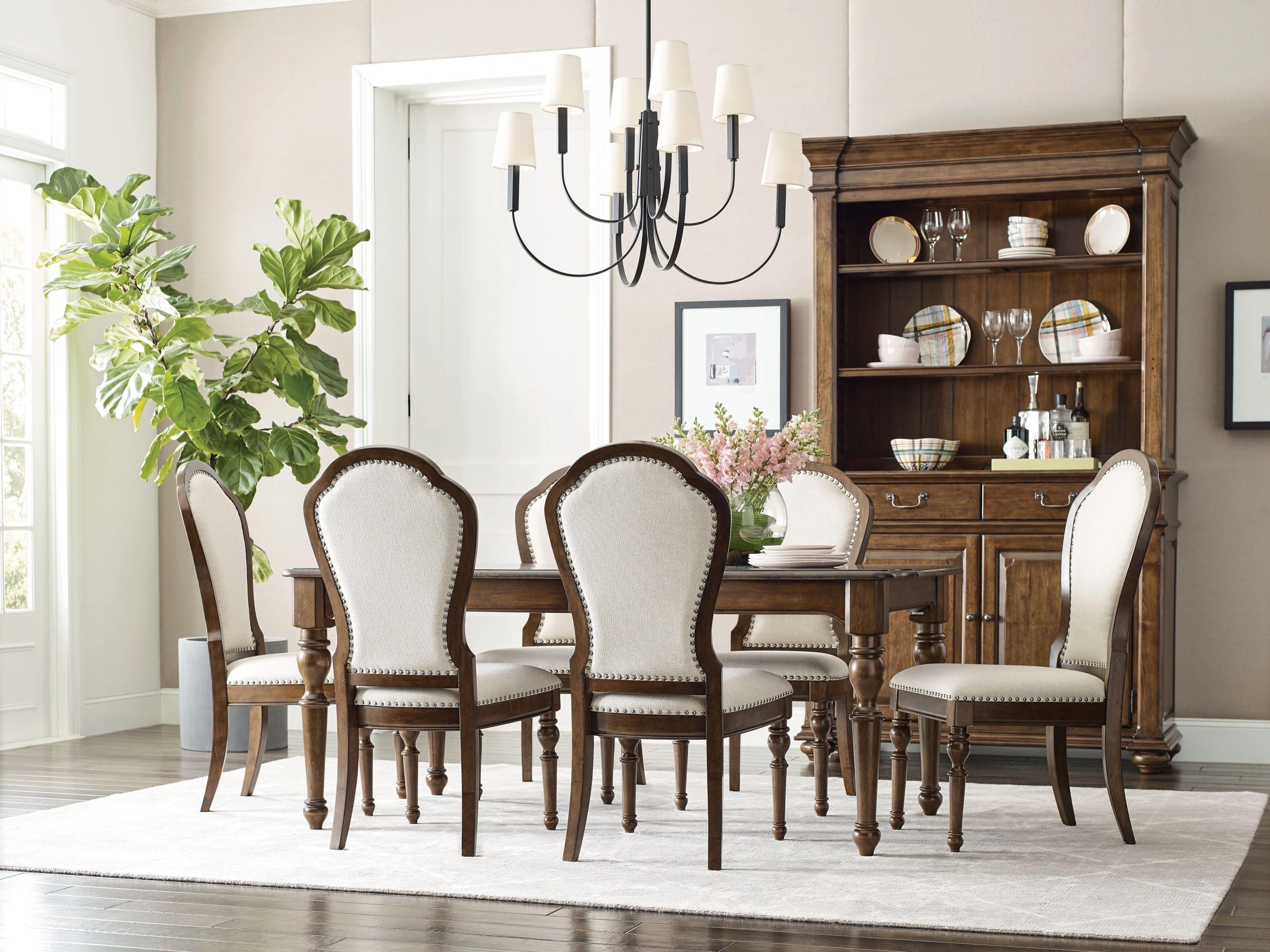 Let's start with this classic dining furniture. The Corso leg table is not only beautiful, but it also has some modern day features. Two leaves allow the table to extend up to 120", and there's an extra center leg provided to support the table when extended. Plus, the table is treated with Kinguard to provide protection against water stains. These smart features allow to you host dinner parties with ease and peace of mind.
Next, let's take a look at this buffet that has a unique angled design. Though it's made for the dining room, the Damian could bring style to an entry or hallway while adding some always welcome storage. Raised panels finished with black nickel hardware gives a look that never goes out of style.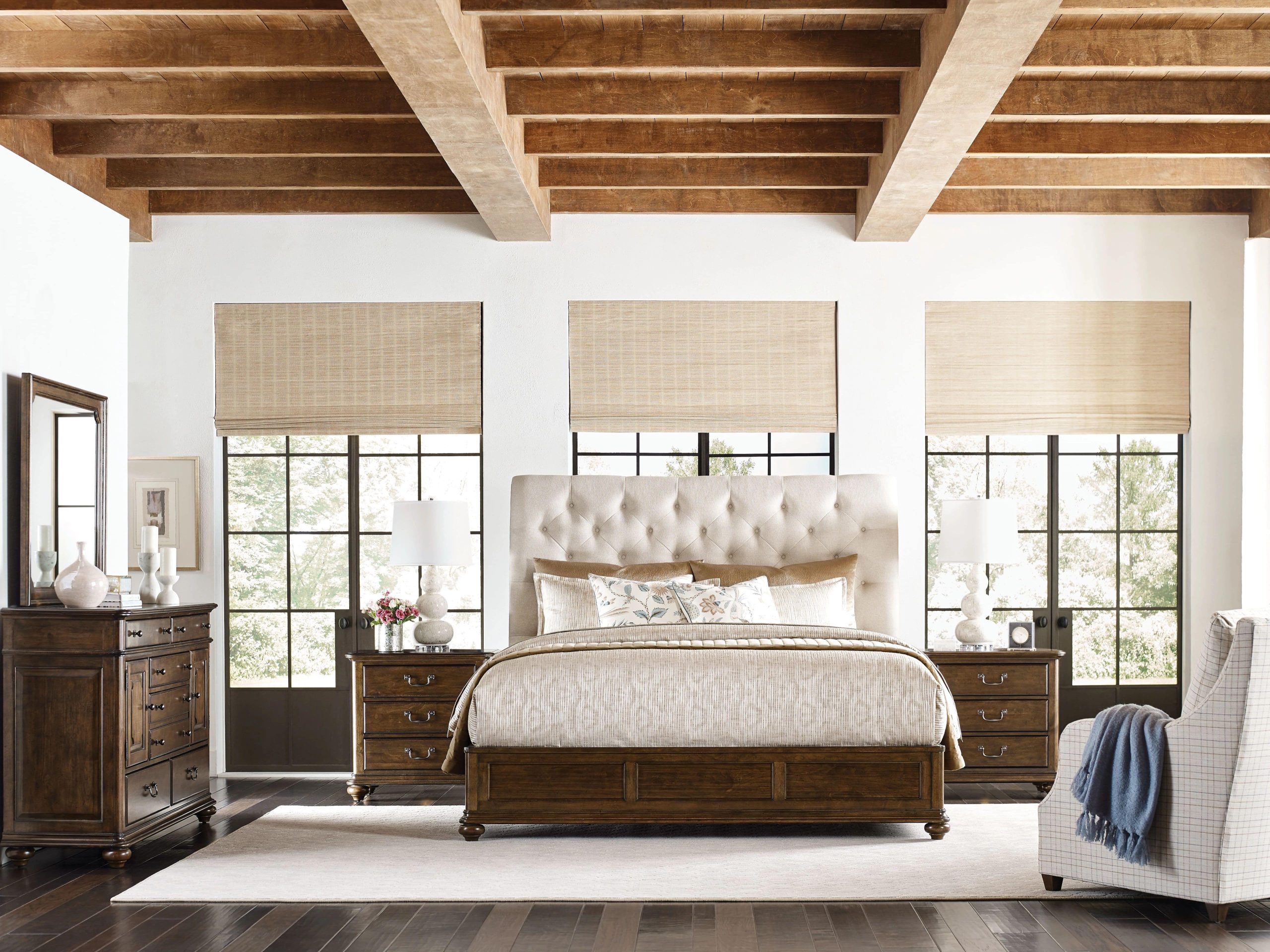 Let's move on to this beautiful bedroom. The Herndon bed will turn your bedroom into a luxurious retreat. This gorgeous bed has a curvy design and classic tufting that will create a statement by making focal point. You can rest easy knowing your bed is upholstered in performance fabric, so stains like coffee and crayons can easily be wiped away.
Every home needs a work space, even if it's only a corner that's filled with light. Create a space that inspires with a beautiful desk like the Corso. A clean and classic design with pretty carved legs, this desk has ample surface area and a large flip-front drawer. It delivers maximum efficiency in a stylish package.
Finally, these living room tables have the perfect classic touch. With a warm traditional wood finish, they are a pretty contrast to a neutral sofa for an elevated space. The Washburn coffee table is a stylish addition to an elegant sofa. Plus, removable casters give it function with ease of movement as needed.
With so many classic details combined with features designed for real life, we know this collection is one you're going to love. Visit our Kincaid gallery in our showroom to find out more about this collection and everything that it has to offer.