Elements of a Well Decorated Space
Interior Design Basics for your Chattanooga Spaces
Decorating is about so much more than choosing the right furniture. That's only part of the Interior Design process. And while it is an important part it's what comes next that really creates a beautiful and interesting space. A space that you can't wait to come home to, where you know your family will be comfortable and you know your friends will love too. So we're taking a look at this living room and breaking down each element and why it works. Keep reading to find out if your home is missing any of them. If so, it might be time to make a change.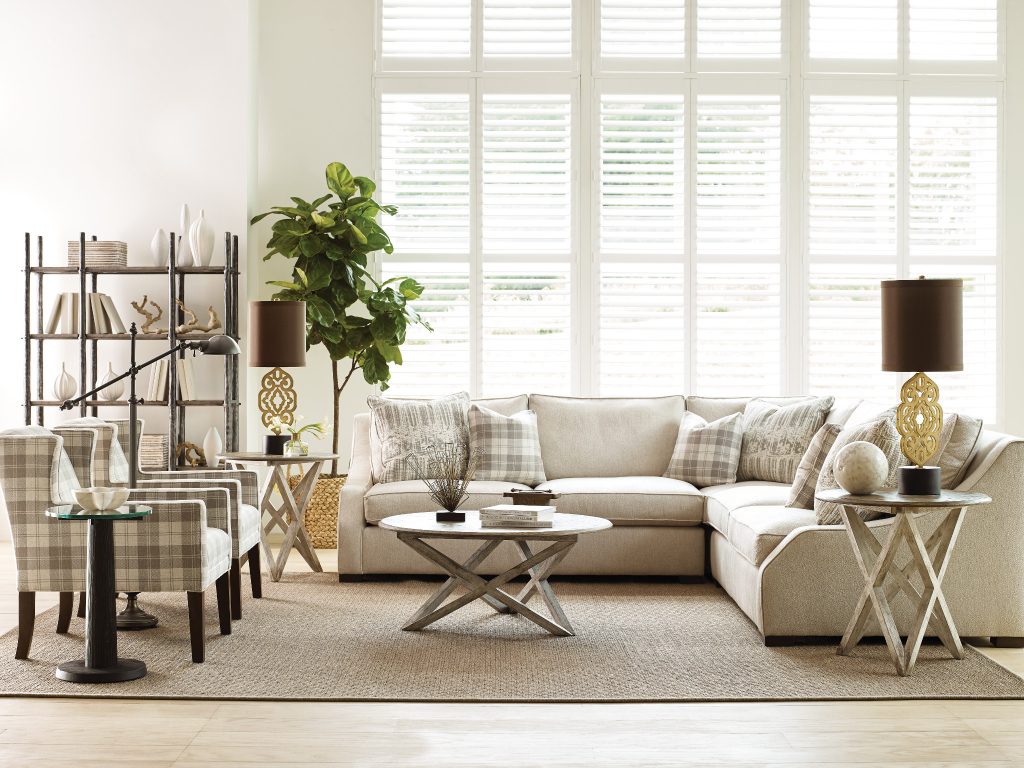 Layout and placement. This so important because it sets the tone for the space. You have to consider proximity to openings, doorways and focal points such as the television. This is also where balance comes in and it's perfectly executed in this space. A pair of chairs opposite the sectional balances the large piece and creates the perfect conversation area.
Texture. An important element in any design, texture is what gives a space dimension. In this living room we see distressed wood, metal and glass all working together to create a richness and contrast to the softer side of all the fabric in the space.
A mix of textiles. Pattern adds personality, even in a neutral space like this living room. For example, plaid accent chairs have a classic look as this type of pattern has style staying power. The accent pillows are a little more unexpected with their edgier style giving the space a modern touch.
Accessories. From the appropriately sized rug to the interesting lamps and the casually styled bookcase this living room has just enough pretty objects to add style without creating clutter. It's always more stylish to group smaller pieces together as shown in this bookcase. It looks so chic and it allows you to add some style around those necessary everyday items such as books or dishes.
Something organic. You rarely see a professionally decorated space in the pages of a magazine or on your favorite Instagram account without some fresh flowers or pretty succulents. Get that same look by finishing your newly decorated space with an organic element. Seasonal flowers or a trendy plant adds a fresh feel and a designer look.
Is your home missing any of these elements? Let's change that! You can use this as a guide or you can visit our design center to work with our design staff to make all the right changes for you and your home.