Easy Ways to Add Leather to Your Home
Your Source for Leather Furniture Sales in Chattanooga TN
Leather is a classic but it can be tricky to decorate with. It can also be one of those elements where a little bit goes a long way. But what it should never be is an all or nothing kind of thing. You can use leather in different ways throughout your home and even a small dose of leather can add some rich texture and dimension to a space. As your source for furniture sales in Chattanooga TN, we've rounded up some leather pieces that are super stylish and easy to incorporate into any design.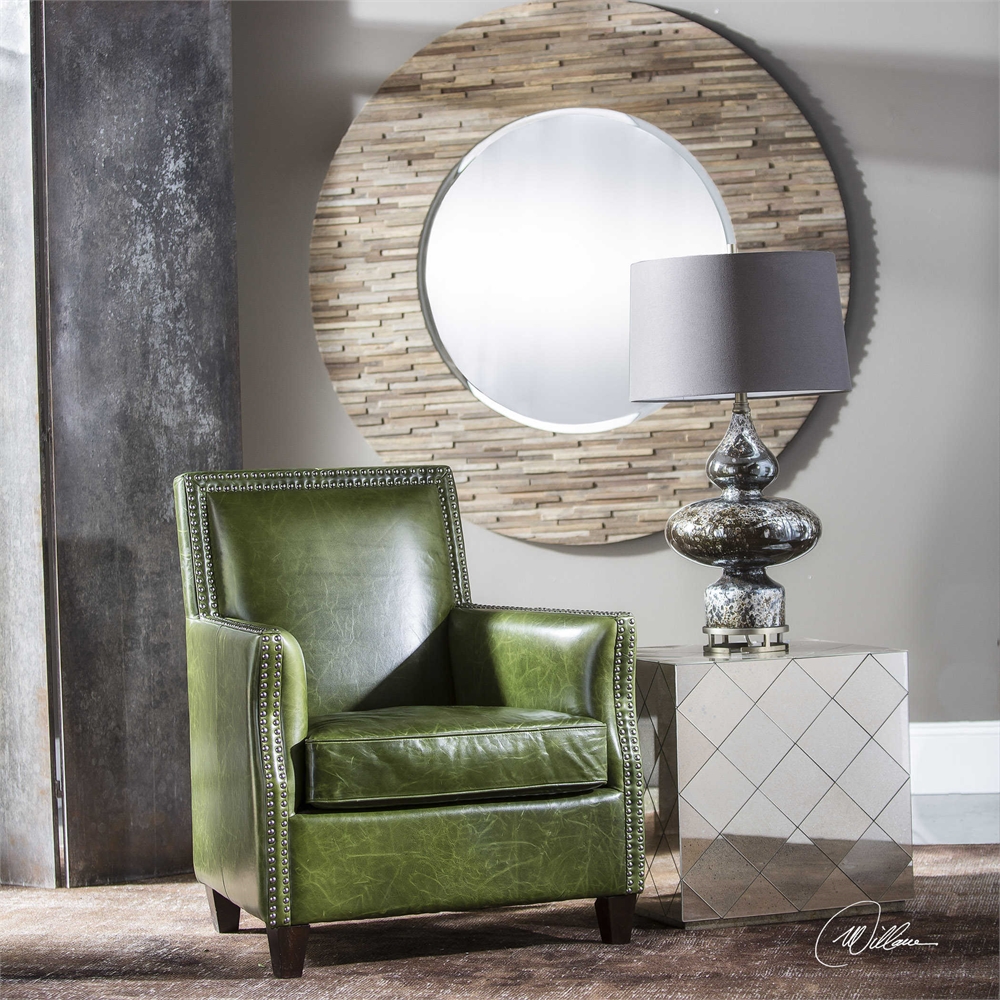 You probably already know that we love accent chairs. Especially when they introduce a new element to the space. This gorgeous green leather adds rich color and weathered leather delivers major texture. If you're more into neutrals then go with a pretty grey or an earthy brown for a more classic feel.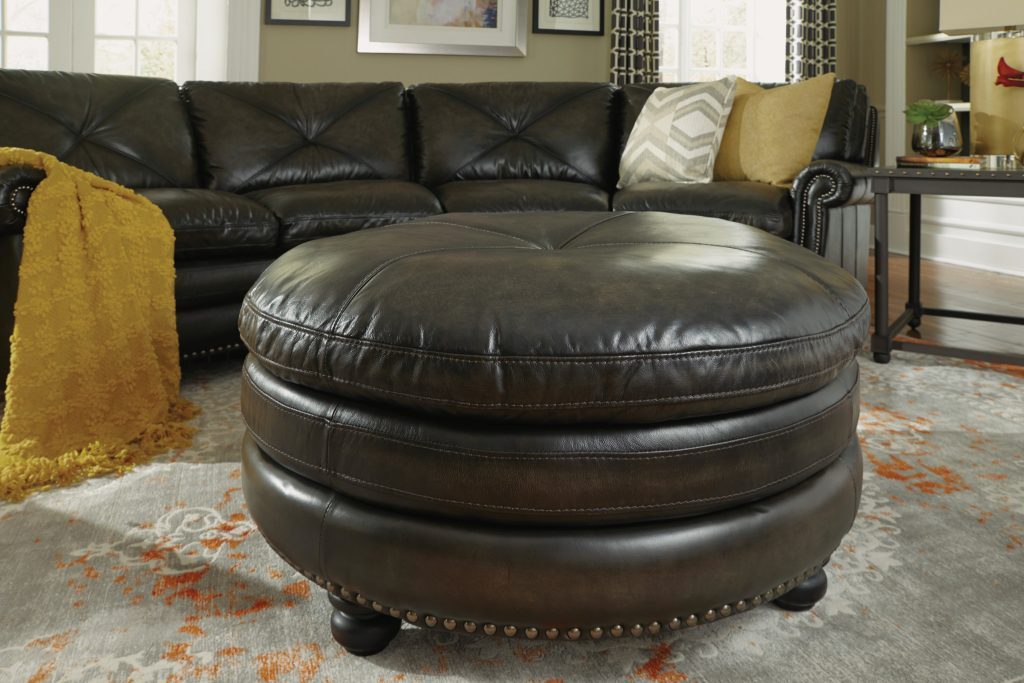 A cocktail ottoman is always a great way to use leather in a living room. It's easy to clean and very durable which is something you want in a piece that will definitely get lots of use. You could match it to a leather sofa but we love the interest that is created when you blend it with fabric.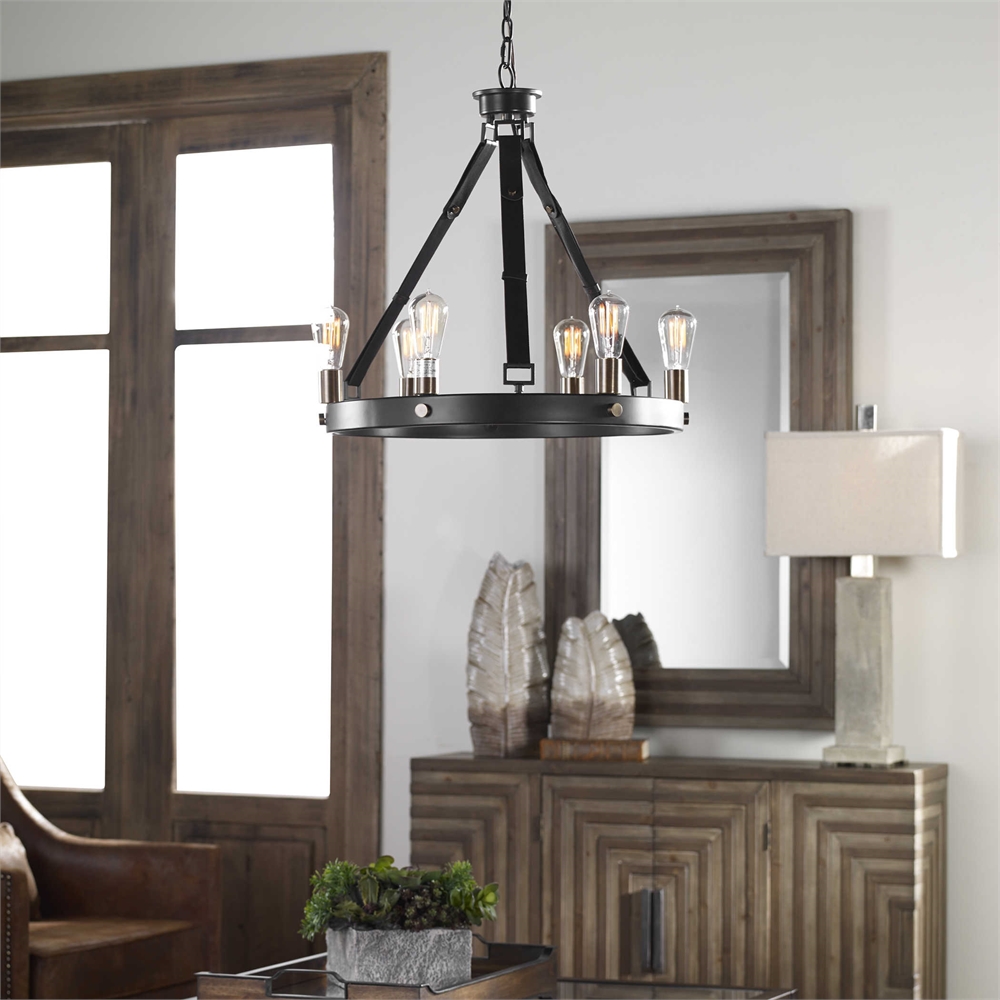 Leather doesn't always have to come in the form of furniture. Think about other places where you can add pieces that are designed with different elements. This light fixture, for example, has leather straps that have an edgy vibe. Unique lighting can take a space to a whole new level.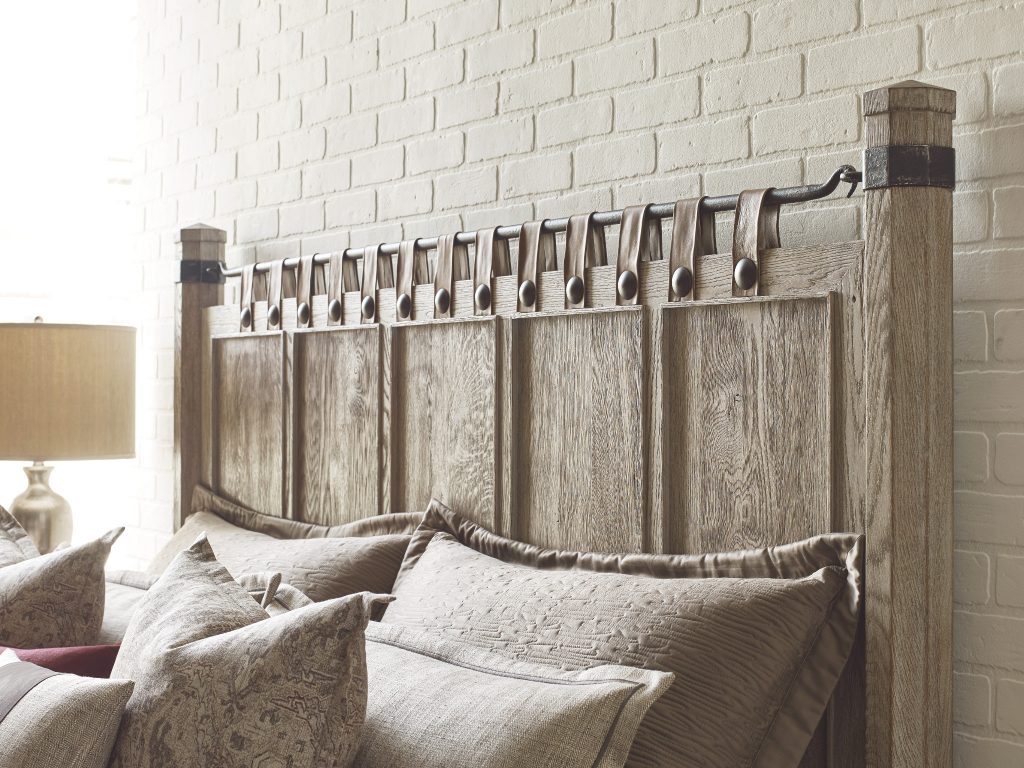 Give farmhouse furniture an industrial vibe. Leather studded accents make this bed the perfect piece to add to whitewashed bedroom furniture for an instant style refresh. Remember when we said that even a little bit of leather can go a long way? This look is proof!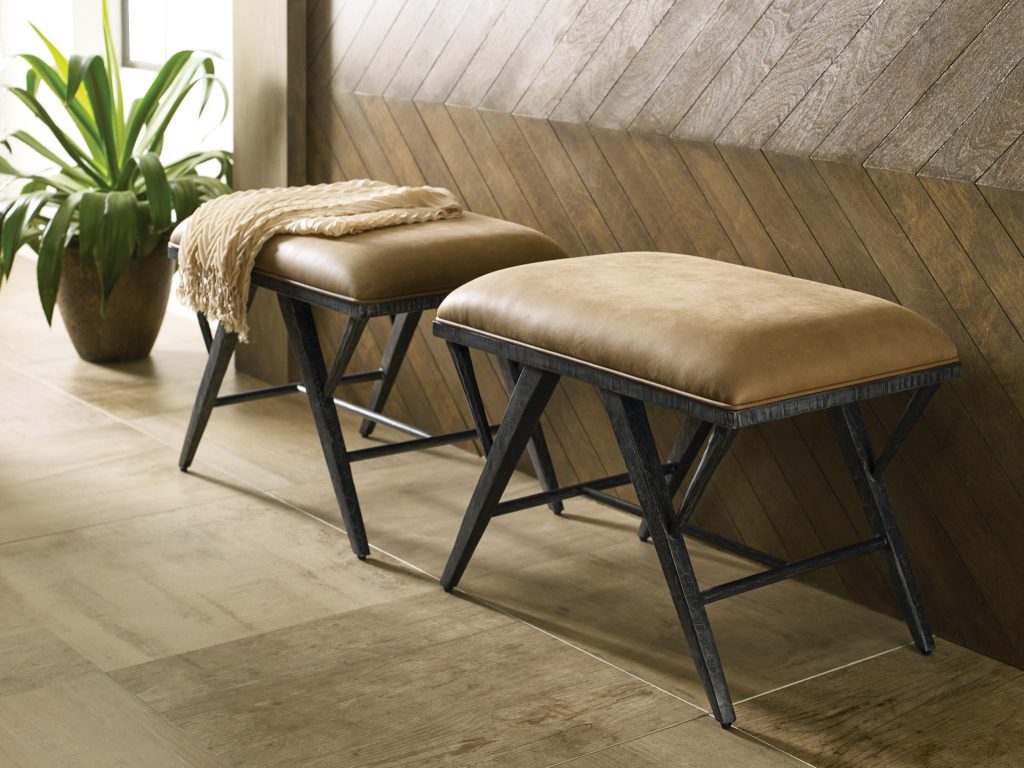 An easy way to try incorporating leather is with these fun accent ottomans. They can be used in so many different spaces! Try them at the foot of the bed for a pretty place to drape a throw or use them in a foyer as a stylish spot to drop your bag on your way in the door. You could even try this look in the bathroom by placing one in front of the vanity as stylish seating.
Do you have trouble decorating with leather? Then try one of these tips or let us help you. We have lots of pieces in our showroom and our design staff can help you choose what's right for you and your home.
---
Blog © 2019 E.F. Brannon | 5245 Highway 153, Hixson, TN 37343