Elements of a Designer Dining Room
Thanksgiving is just around the corner and it's time for your designer dining room to shine. Let it live up to its potential! Give your guests an unforgettable Thanksgiving by designing a dining area filled with elements that create a unique and stylish space. Let these designer dining spaces inspire you to incorporate some elements that your dining room may be missing.

Make your meal shine with a statement chandelier. Unique lighting typically has an unusual shape or is made from unexpected materials. The Downpour provides the perfect glow in a designer mix of hammered steel and raindrop-shaped glass for a festive atmosphere.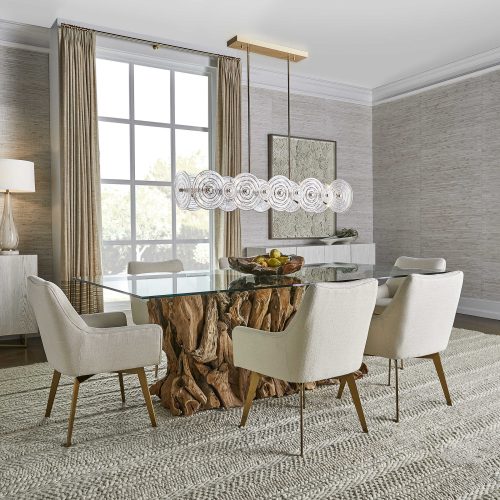 A simple centerpiece. When your designer dining room is filled with interesting pieces, there's no need for an over-the-top centerpiece. So keep it simple with an interesting bowl like the Giulio teak bowl or an unconventional arrangement of candles.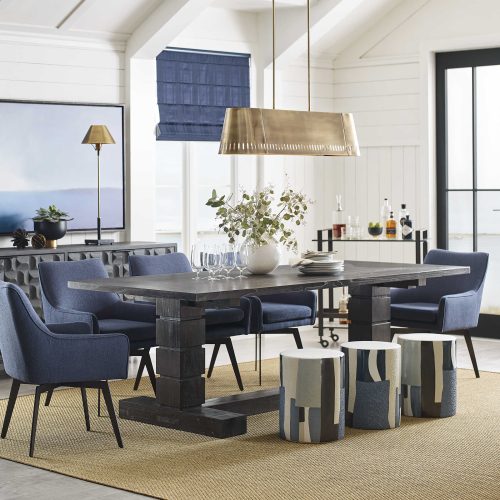 Proper storage. A well-designed dining space is organized and allows guests to find what they need with ease. So pieces like the Foursquare cabinet that have ample storage and surface area are essential. Necessary items can remain out of sight while self-serve dessert or drink stations can be placed on top for a festive display.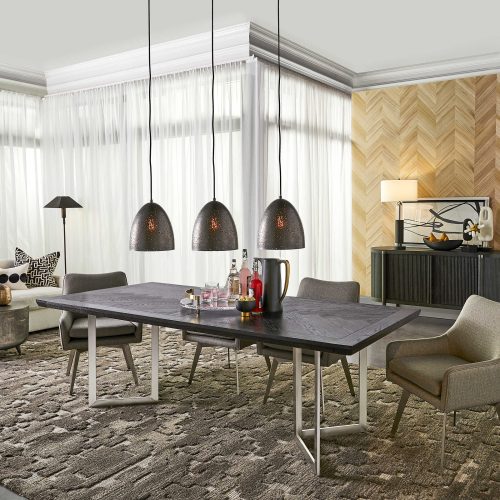 An eclectic table and chairs. A table that has a uniquely shaped base or provides a contrast in materials, like the Herringbone table, will set the scene for an unforgettable meal. Pair it with chairs that combine comfort and style. The Let's Twist chairs have a modern angular design and a swivel base for a designer dining room experience.
Does your dining space need an upgrade? Simply by incorporating one or two of these elements, you can give your guests, and yourself, the gift of an unforgettable Thanksgiving holiday. If you need any more inspiration, our design team will be happy to help you in creating your own designer dining room.