Decorating With White – Four Ways
We love to talk about creating classic spaces. Curating a home with a timeless look means it will always be in style and can accommodate trends as they come and go. One of our favorite ways to create a home with lasting style is by decorating with white. Here are four ways to use this often underrated but always stylish classic hue.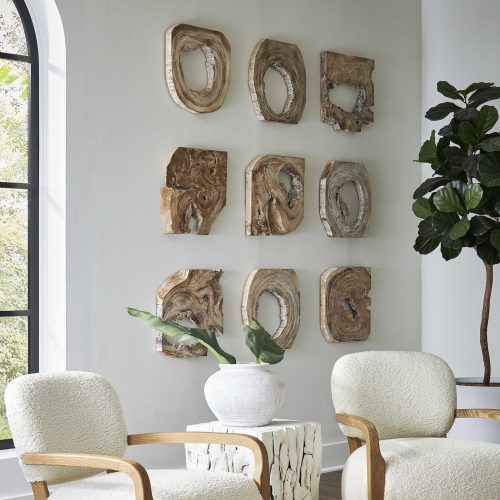 1. Pair with grainy woods. All white spaces can feel sterile, so add some warmth and character with grainy woods. It will add a touch of rustic charm and create a look that's both inviting and sophisticated. Layered whites with grainy woods is a timeless pairing.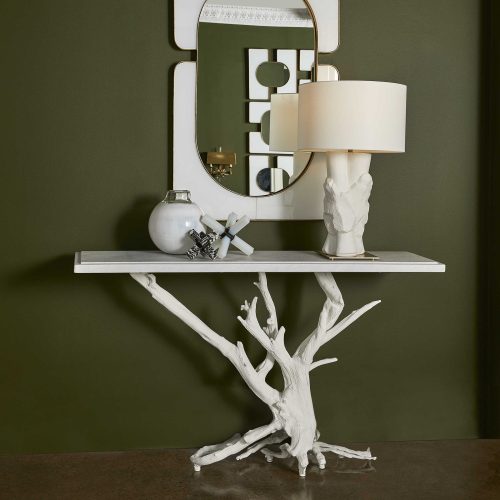 2. Be bold with white. Yes, decorating with white can make a statement when you choose the right pieces. A sculptural table like the Big Sur doubles as artwork and a functional piece of furniture. Styled with an eclectic assortment of white decor and layered on a dark wall, this vignette is a show-stopper.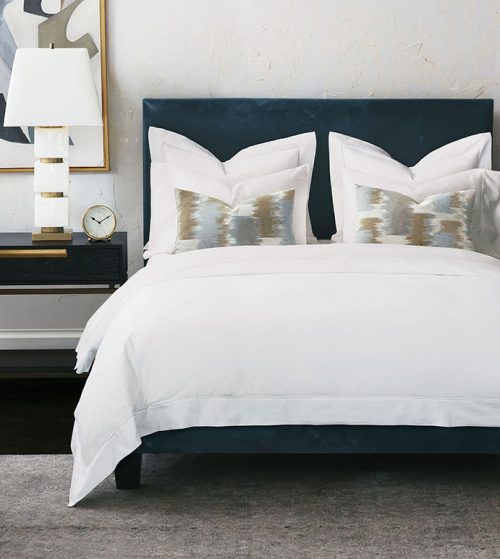 3. Go for modern classic style with white bedding. Crisp, layered whites on an upholstered bed creates a high-end resort feel. It also creates a canvas for endless decorating possibilities. Keep it chic and fresh with a simple pair of pillows and polished metal touches for a modern and inviting bedroom.
4. Start with a white sofa. Then add color! A white sofa allows you so many decorating possibilities. If you want color but can't make a major commitment,  a white sofa is the perfect solution. This design classic will allow you to add and remove color when the mood strikes while keeping the overall space grounded and balanced.
Decorating with white has so many benefits. It creates a classic canvas, always looks fresh and has lasting style. No matter how you use it, decorating with white is a way to add enduring style to your home. Get the look by making an appointment with our design staff today.