Traditional Furniture for Modern Homes
Traditional Furniture To Add Character
We don't talk about traditional furniture enough. Traditional furniture, often with intricate details and extravagant design elements, has the power to add statement-making character to your home. Even in modern homes, traditional pieces can be used to create a design that's rich in history but fresh in style. Here are some of our favorite ways to decorate with traditional furniture.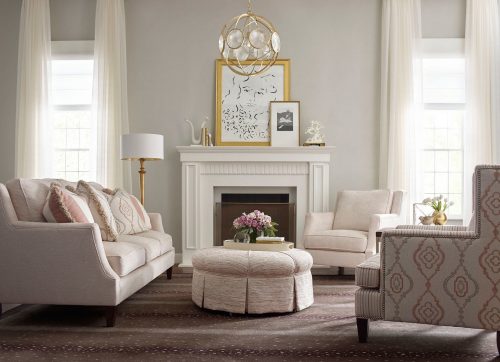 Skirted upholstery. Instantly elevate your living room with a skirted chair or ottoman. Though it may have a more formal feel you can keep it casual and chic by pairing it with the right pieces. Next to a sleek sofa with clean lines, it creates a modern contrast.
Gilded tables. Add a bit of opulence with a touch of gold. A gilded table, like the Deline console table, is a glam addition with a nod to the past. Pair it with colorful artwork and modern lighting to keep it fresh.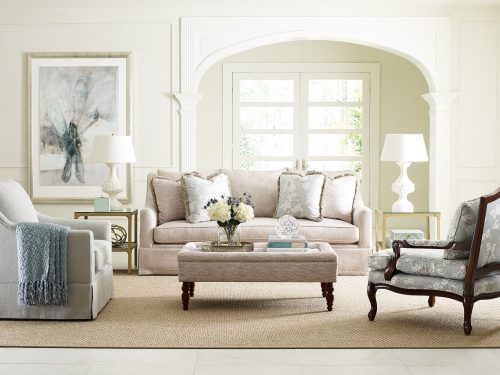 Carved woods. Even in small doses, carved woods can add a more formal feel to your living room. Get the look but keep the overall design modern and inviting by pairing these beautifully detailed wood elements with neutral furniture and airy fabrics.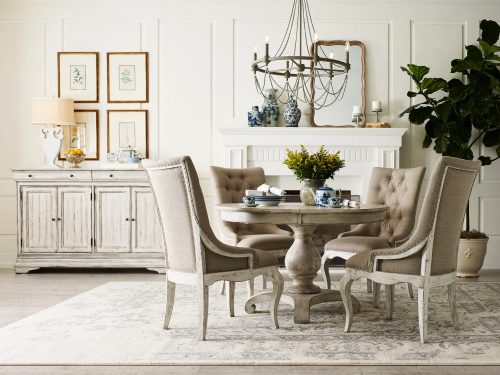 Pedestal tables. Create a traditional yet modern style in your dining area with a pretty pedestal table. The Lloyd pedestal table has a curvy and substantial base which are two hallmarks of this classic look. Finished in cottage white it's an easy choice for a modern home.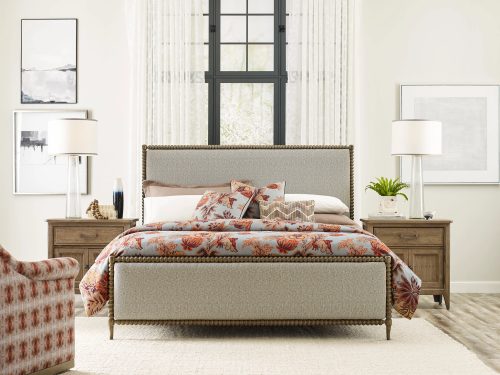 Spooled furniture. While it may be intricate it's anything but fussy. Spooled furniture has an instantly recognizable look as a classic style that remains throughout the years. Paired with sleek nightstands and contemporary artwork this bedroom is modern and fresh and full of character. 
You can use traditional furniture in your home and still have a modern style. It's all about choosing the right pieces and what you pair them with. Check out everything we have to offer in our EF Brannon Chattanooga showroom to get the look today.