Fresh Looks in Dining Room Furniture
Fresh New Chattanooga Dining Room Furniture from Kincaid
Dining rooms used to be about formal spaces that are reserved only for special occasions. However, with the growing popularity of open floor plans many homes are losing the traditional dining room. The result is a dining space that is an extension of the kitchen and living room which means a more casual approach is often taken to furnish and decorate this space. So if this sounds like your home and you want to update this space then check out these fresh new looks in Chattanooga dining room furniture from Kincaid.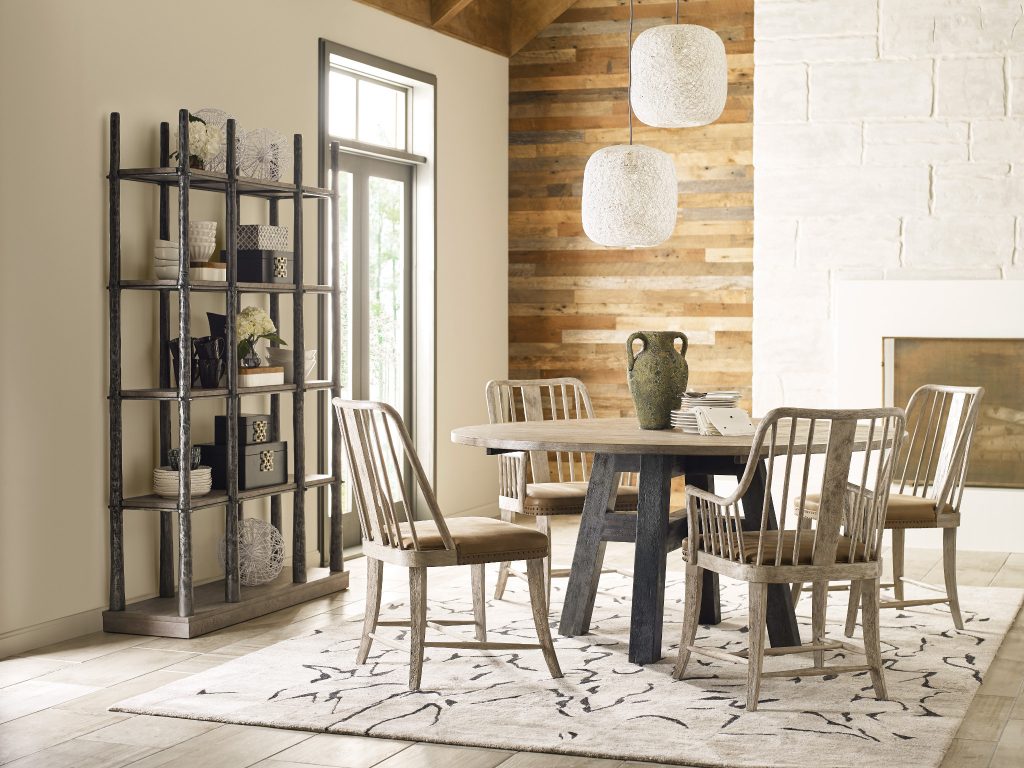 Skip the traditional china cabinet and store your dishes in something more unexpected. Open shelving and hammered metal create a look that works in any space. These types of pieces are always a smart solution for uniting spaces in open floor plans and they're so much fun to style with accessories.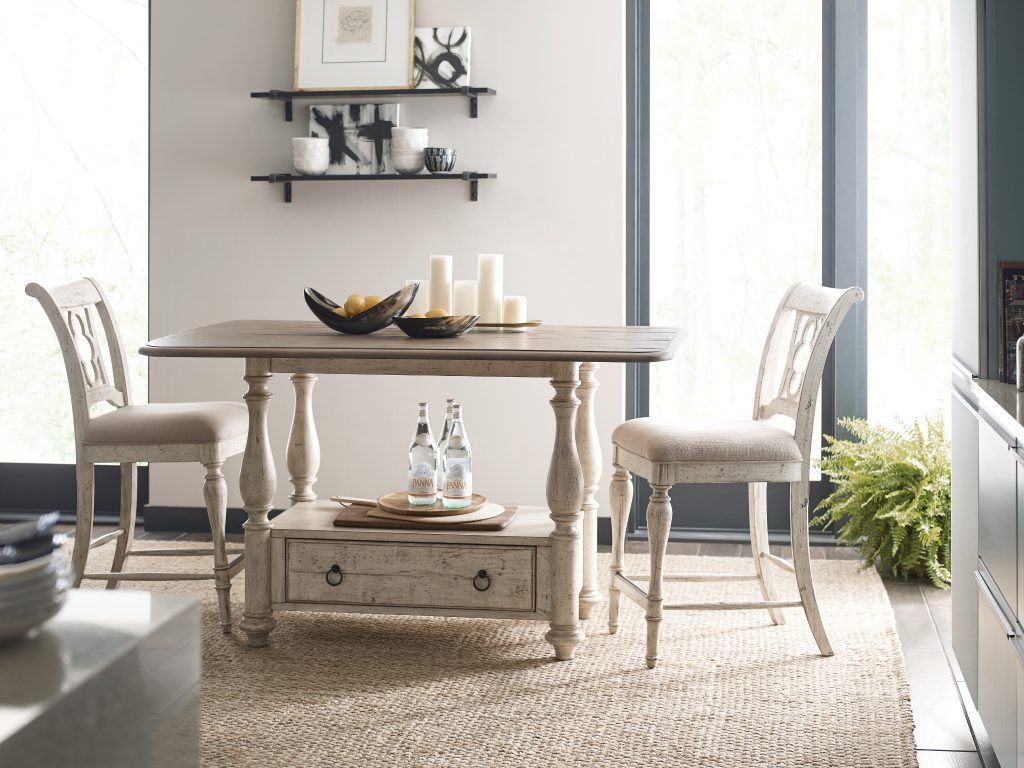 Tables with built-in storage deliver function with style while the counter height design brings a fun casual feel to your dining space. A light and airy finish blends seamlessly with spaces layered in neutrals such as modern greys and soft whites.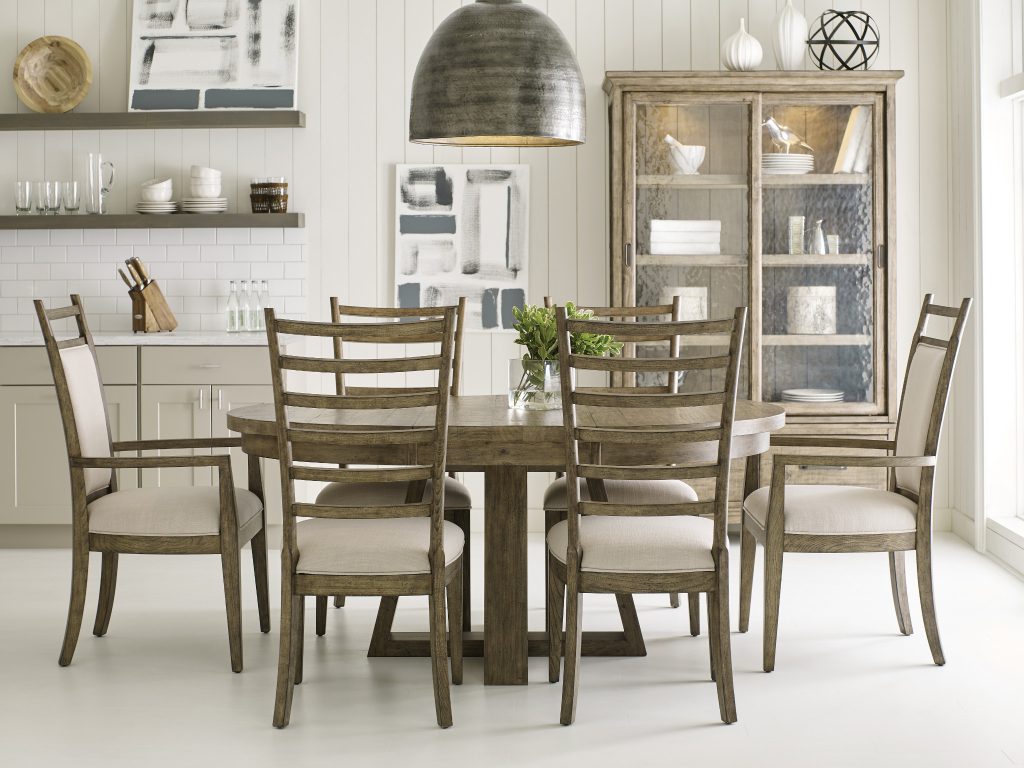 Lightly stained wood paired with classic linen offers a dressy look with a more approachable vibe. Our favorite thing about this finish is its ability to work with cooler color palettes such as greys and blues just as well as warmer tones like beige with rich colors. It's important to take those factors into consideration when furnishing a home with an open floor plan.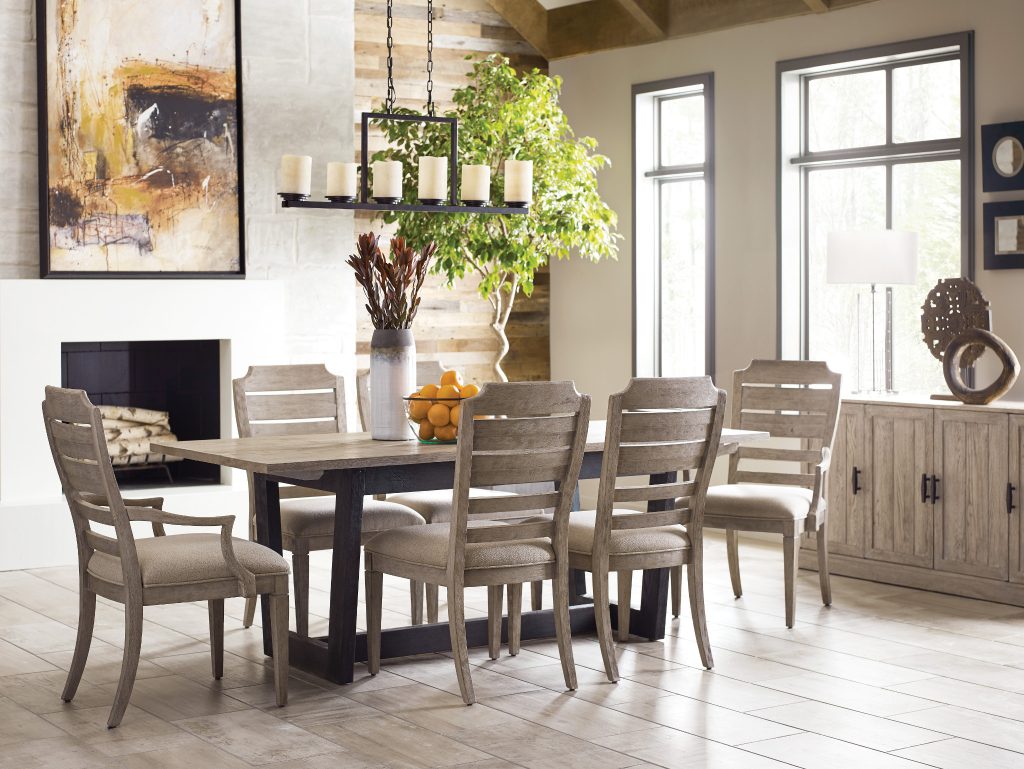 This look is a beautiful balance of contrast. In a space that's flooded with natural light, a dark base can anchor the room while the natural finish of the chairs is fresh and breezy. Carry the light feel throughout the space with a casual server or sideboard and an eclectic mix of accessories.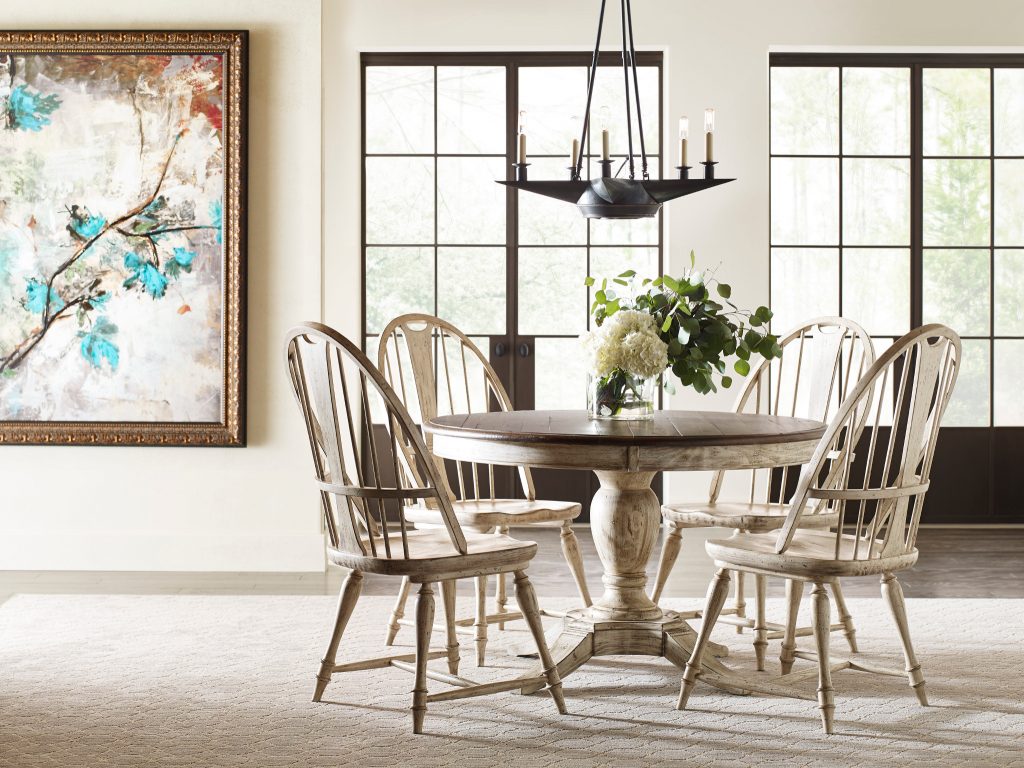 You can never go wrong with a fresh take on a classic. Windsor style chairs finished in distressed soft white speak to today's style while giving a nod to the past. Keep an overall clean aesthetic with minimal accessories and one or two oversized pieces of artwork.
Is it time to update your Chattanooga dining room furniture? We can help you design the dining space you've been dreaming about. Stop by our showroom to see these fresh looks from Kincaid Furniture!