Pair This with That: Bedrooms
Chattanooga Bedroom Furniture Ideas
Decorating should be fun. It's all about creating a unique space that combines elements that make you love your home. When you make the decision to redecorate a space in your home it's easy to get started but it isn't always easy to bring it all together and complete the look. While you may have a vision about the look you want for the space it's easy to get stuck. Unfortunately, this is where the fun ends. Maybe you just need a little inspiration. We want to inspire your inner decorator so we've come up with a new series called Pair This with That. With each installment we'll take a look at a different space and show you how to mix pieces and why they work. Let's get started with the bedroom.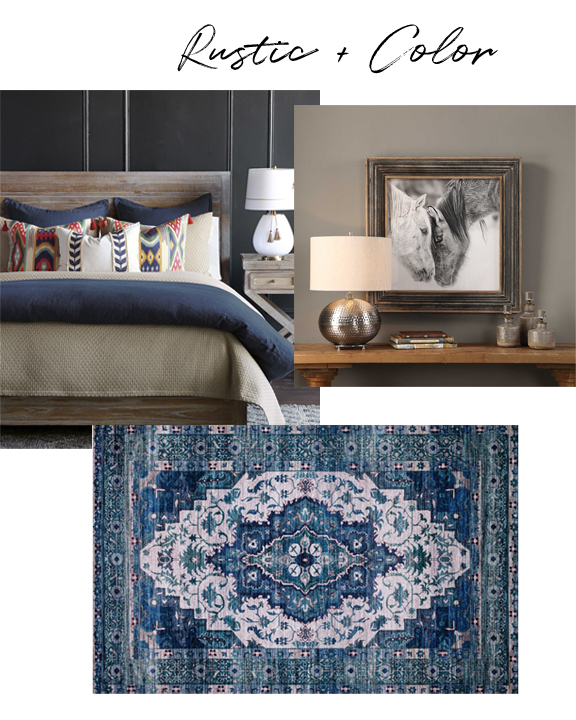 First up is this rustic meets boho bedroom design. Laid back, inky blues on the rug and bedding set the tone for the space. Bold and colorful pillows bring the space to life with a vibrant quality. All that color is grounded with pops of white and soft grey stains. The artwork does two things for the space. The black and white photography adds a timeless look that's anything but trendy while the rustic frame reflects the finish used on the bedroom furniture.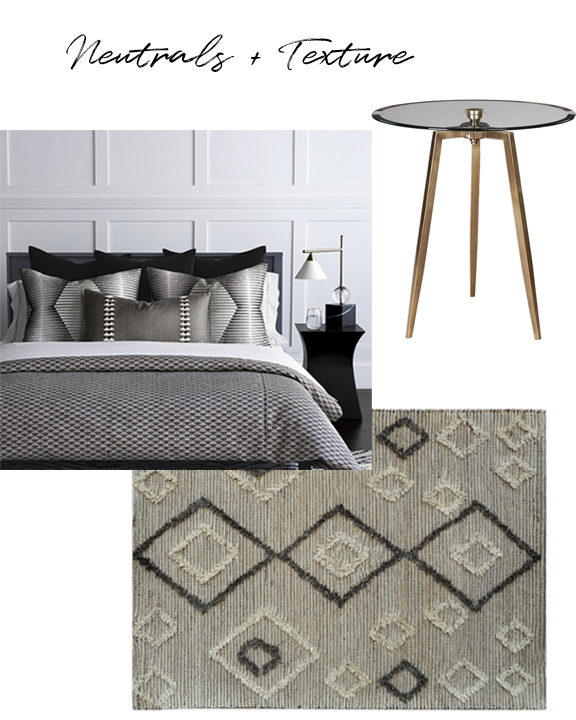 Next is this bedroom concept that is neutral and modern and anything but boring. When creating a neutral space the important thing to remember is that it needs texture. Texture is key because it adds the dimension that would be missing in a space without color. Choose pieces that have distinctive details and that contrast with other pieces in the space. These toss pillows have nail heads, the rug has a raised pattern and the table introduces metal and glass. There are so many different elements yet they all work together.
Last, let's take a look at this earthy space inspired by organic elements. Various patterns can easily coexist in a soft color palette. You can even mimic a pattern in the space by introducing it in a new way. For example, the carved wood artwork repeats the soft rust pattern on the pillows. Adding a polished touch, such as brass and ceramic lamps, will elevate the whole space by giving it a sophisticated  feel.
We hope this shows you how to pair different pieces and pull it all together with the right elements. It is possible to mix styles, colors and patterns to create a stylish space that works. If you need help just visit our design center where we can create any look inspired by your style.