Five Elements of a Dreamy Bedroom
Decorating a bedroom is just as much about creating a feeling as it is about choosing the right pieces. It should be a place where everything around you calms the senses, allows you to relax, and is filled with objects and artwork that you find beautiful. Simply put, it's all about incorporating the right elements. These are the five elements that we believe create a dreamy bedroom every time.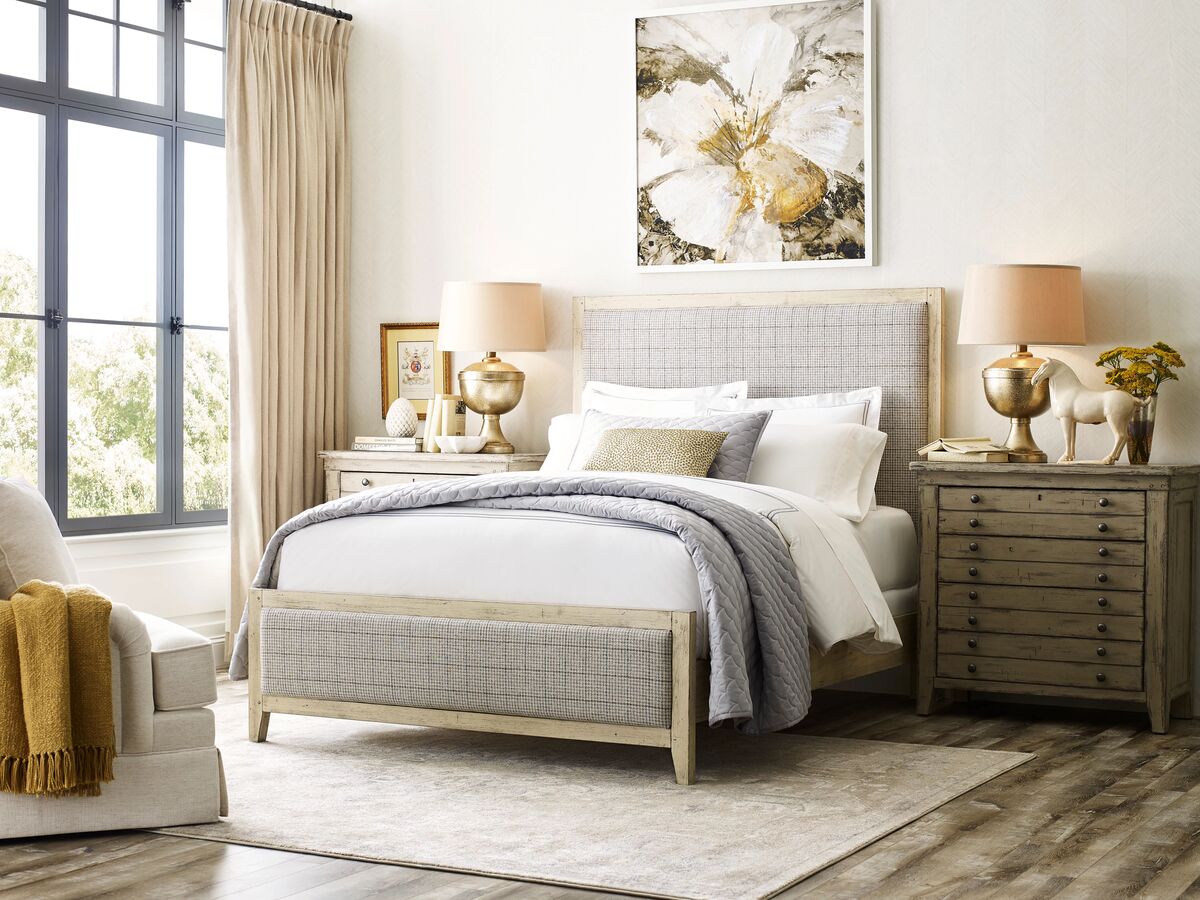 1. Beautiful bedding. A bed like the Marin that's layered with fluffy pillows and soft blankets will beckon you to relax. Mix textures and use a combination of foam and down pillows for easy styling and comfort options. Layer blankets or quilts and add a small throw at the foot of the bed for a luxurious look and feel.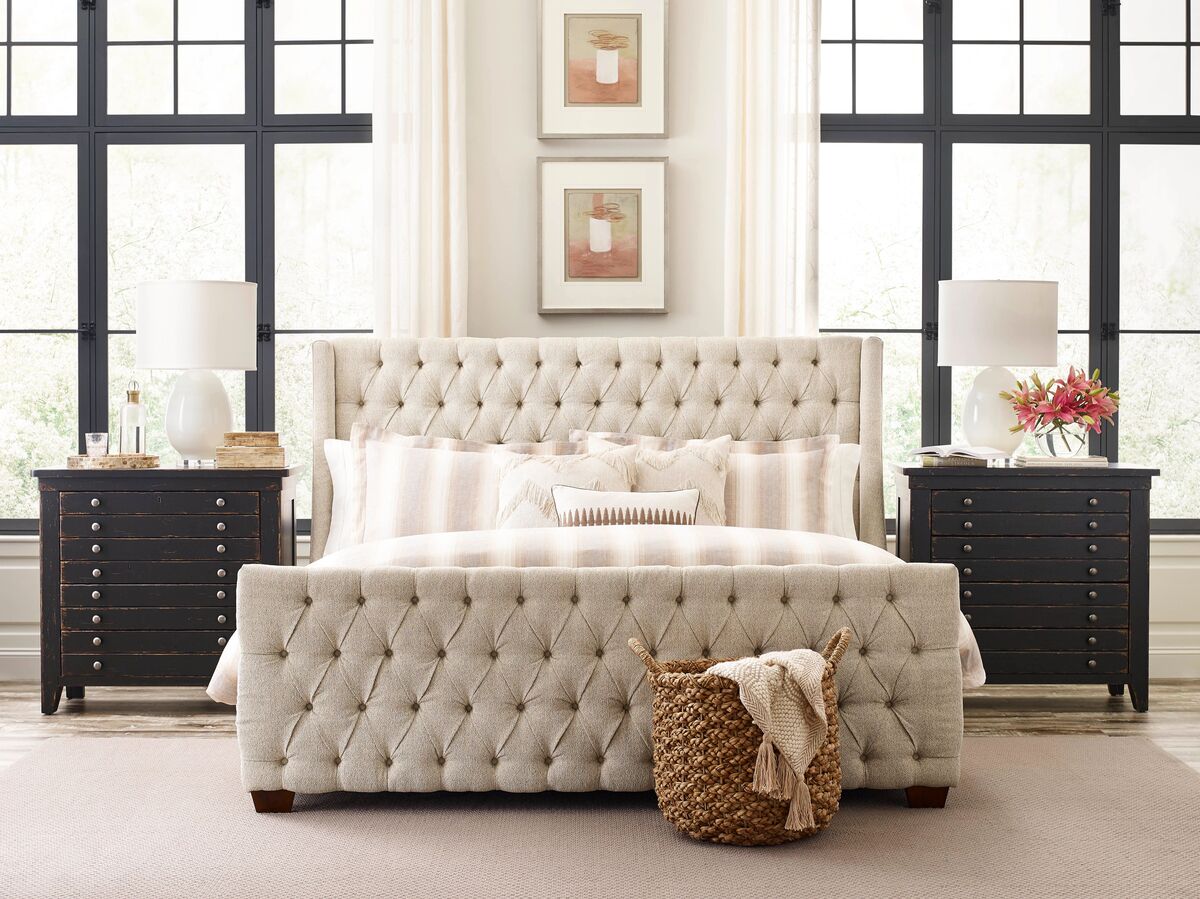 2. A statement bed. A dreamy bedroom is one where the bed takes center stage. So, of course, a beautiful bed is a must. Choose something that's dramatic, mixes material, or has striking details like all-over tufting on the Mia. No matter the style, it should be a bed that demands attention and makes you want to climb in and get cozy.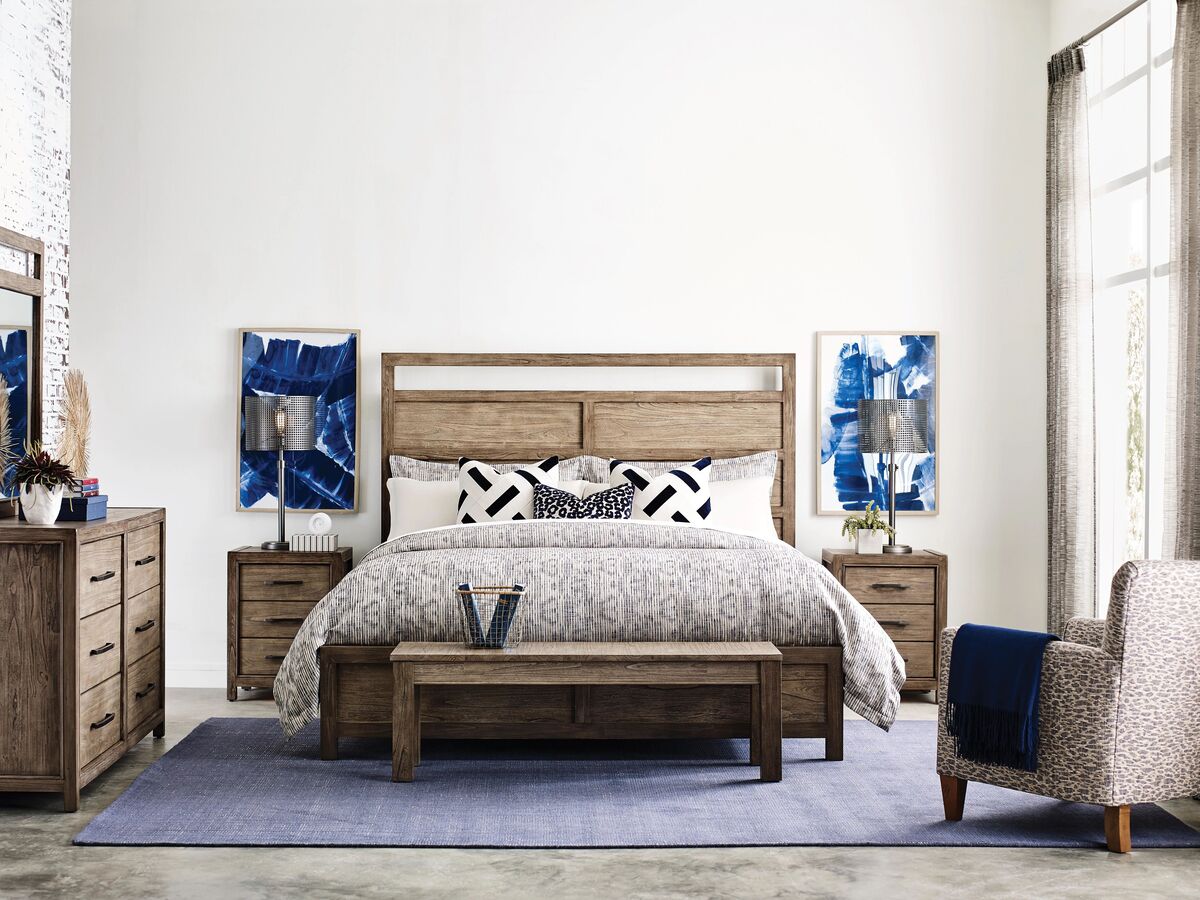 3. Styled nightstands. Add style around your bed with a combination of pretty and necessary items. Lamps or wall sconces add ambiance, and pretty pieces of layered artwork add color and warmth to a wood bed like the Wyatt. Styled nightstands create a magazine-worthy look and the bedroom of your dreams.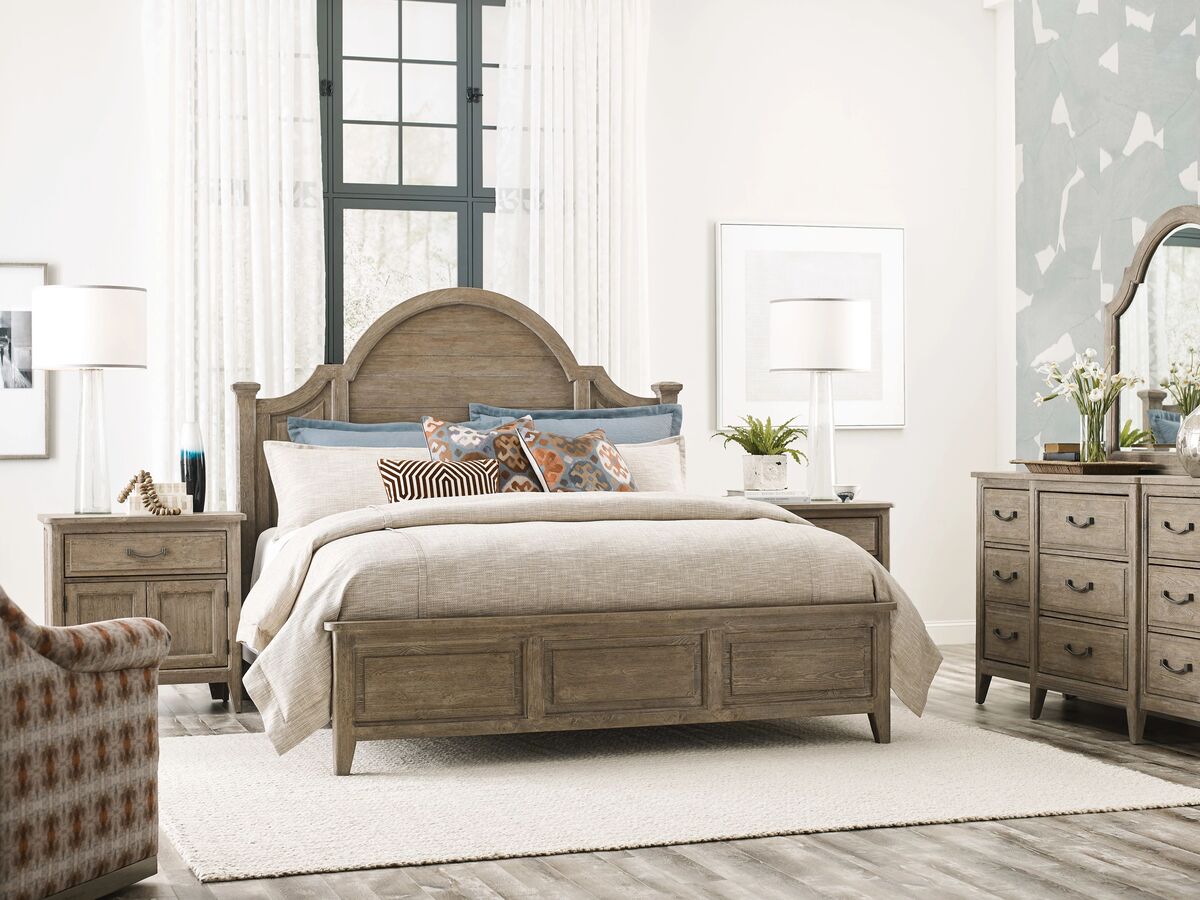 4. The right furniture. Proper storage is essential for creating a dreamy bedroom. You can avoid clutter by giving everything in your bedroom a home with furniture that meets your needs. Dressers with drawers of various sizes, like the Lewiston, will provide a place to store and organize even the smallest items.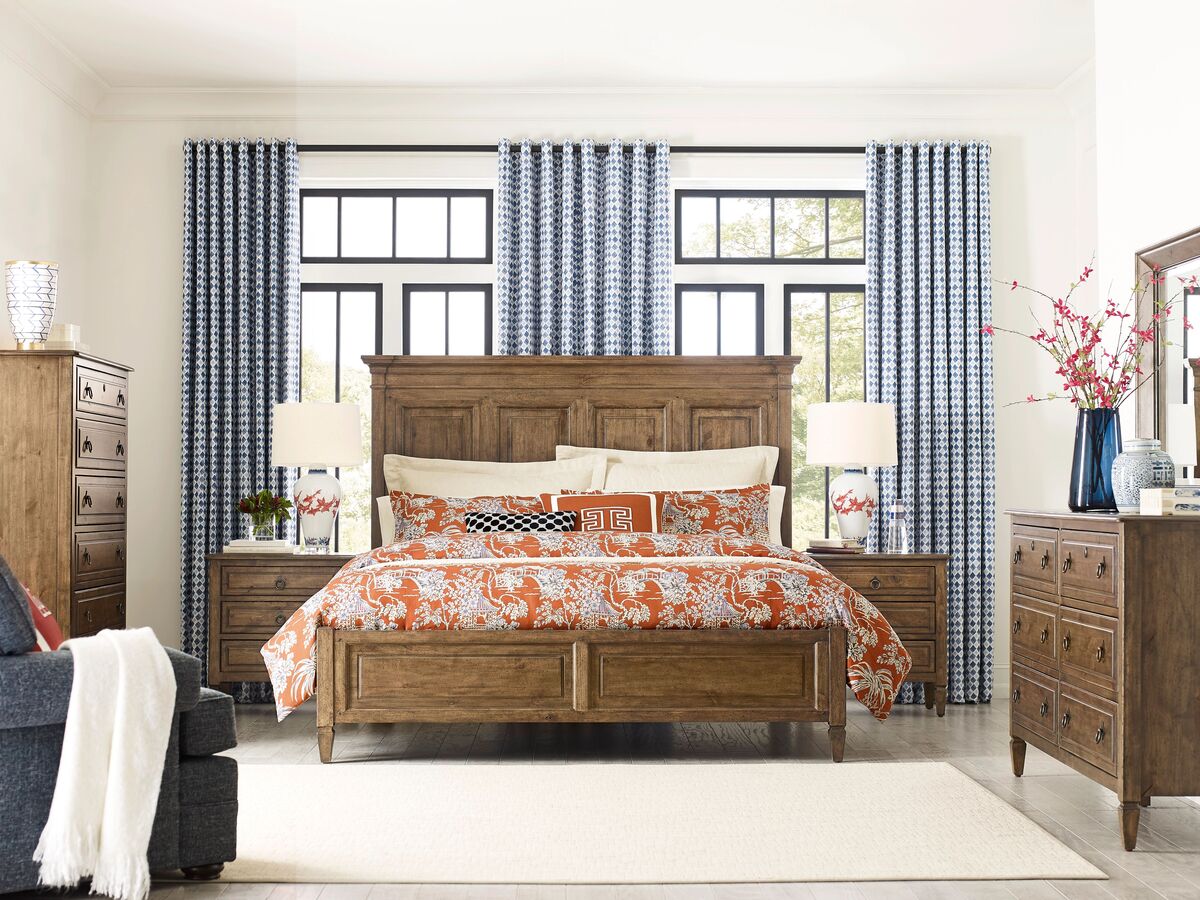 5. Proper window treatments. Lighting can affect your mood and your ability to sleep well. So be sure to choose window treatments that block the light when necessary but allow sunshine to flood the room during the day. Plus, curtains can add texture, color, and create a beautiful backdrop for a classic bed like the Hartnell.
Your bedroom should be dreamy, stylish, and comfortable. It's easy to make it a reality when incorporating the right elements. Use this guide as inspiration, or visit our showroom for everything you need to create the bedroom you've always wanted.