Replace Your Nightstands with Accent Chests for a Designer Look
Liven Up Your Chattanooga Bedroom with Accent Furniture
Let's talk about nightstands. They're a necessity, right? Even if you only have space for one in your Chattanooga bedroom. But don't just use any table next to the bed. Think of this as a chance to really add some style and function to your bedroom. While most beds have a coordinating nightstand we love the idea of mixing it up with accent chests. Check out these incredible pieces that will turn your bedroom from basic into a space with a designer look.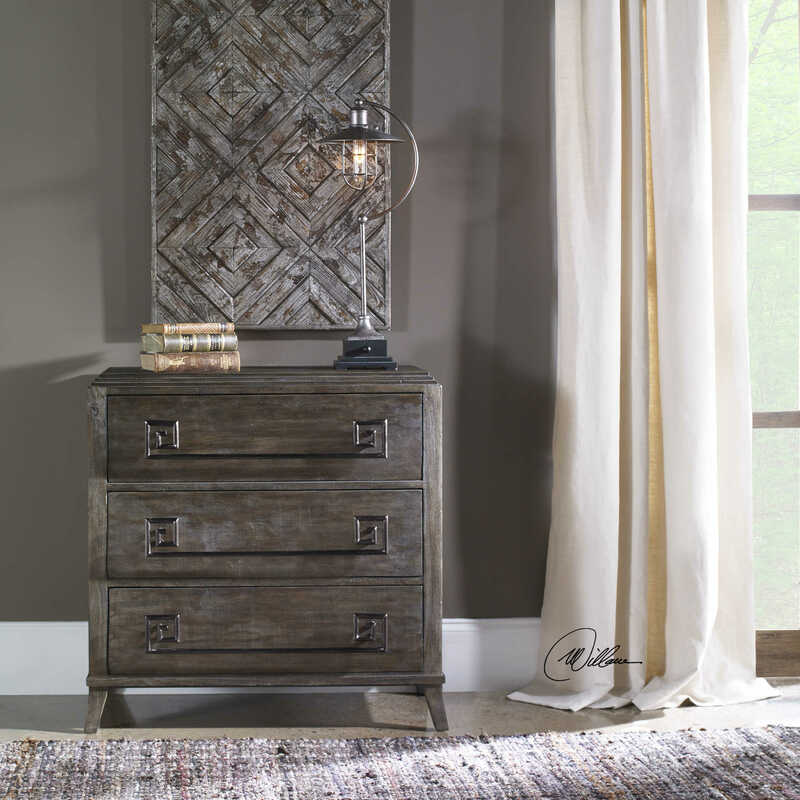 We love the Baseer chest for its amazing combination of modern and rustic elements. Sculptural drawer pulls give it a super sleek look and roomy drawers provide lots of extra storage space, which every home needs.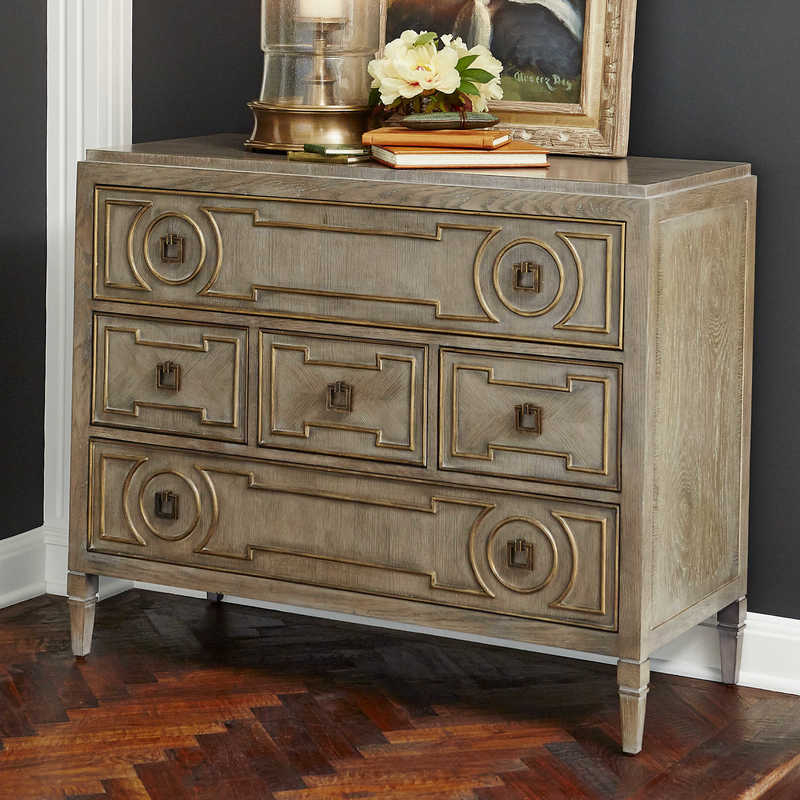 The Handley has a traditional vibe and some eye-catching details. Lightly stained, it exposes the beautiful wood grain. It's a great way to bring some texture into the space and blends beautifully with other wood pieces.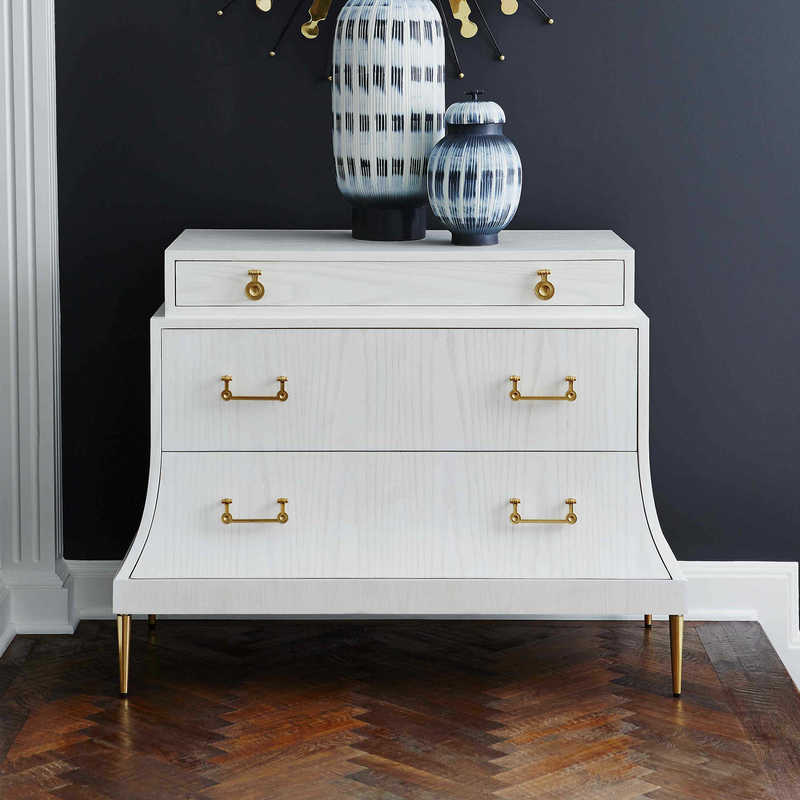 The ultra sleek Mansard chest is stunning and when used on either side of the bed it will turn your bedroom into a dream come true. Polished accents and a unique shape make this piece perfect for an eclectic-glam space.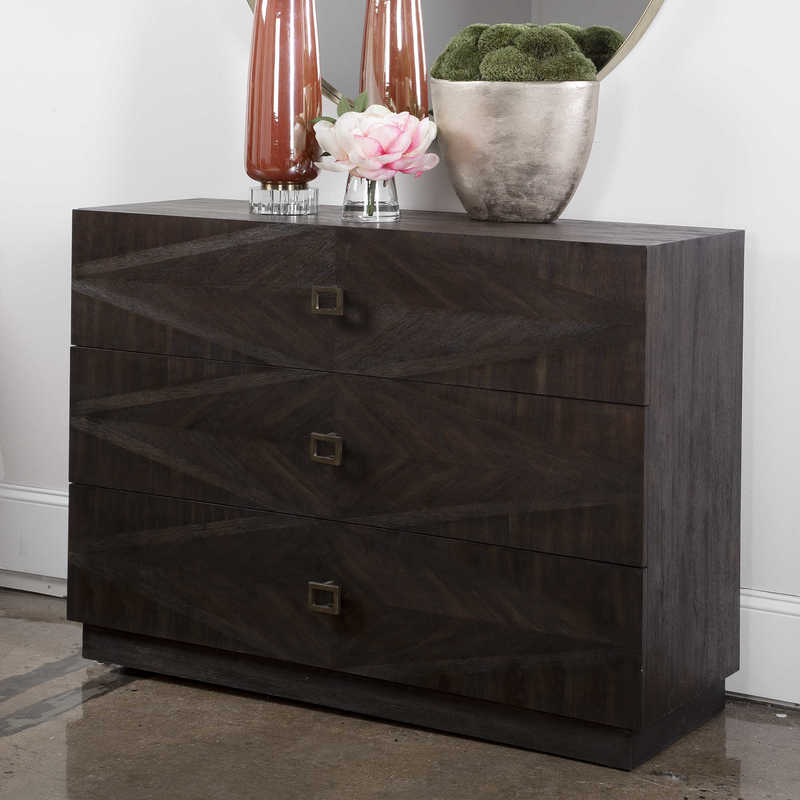 Clean lines and subtle details is what the Maverick chest is all about. An understated pattern in richly stained wood adds an amazing contrast to a bed upholstered in light and bright fabric.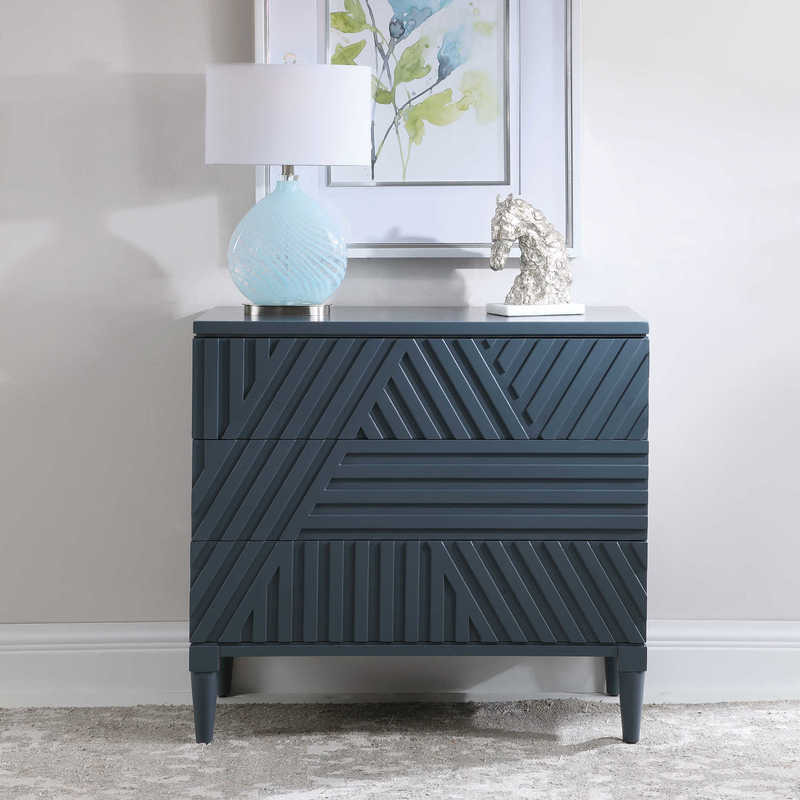 When COLOR is what your bedroom needs then consider the Colby chest. This is such a fun piece! It would pair well with a gold metal bed for a modern look. No hardware is needed thanks to the edgy drawer-front design.
What do you think of an accent chest as a nightstand? If you see something you like here then just let us know and if you want more options, we've got them! Just stop by our showroom to see them all.