Omnia Leather Sectionals for Every Style
An Omnia leather sectional is more than just a piece of furniture. When you invest in a leather sectional it will become a cherished piece in your home for years to come. Leather sectionals have a presence and make a stylish statement in your home. They're durable, versatile, and provide plenty of seating all in one pretty package. Let's take a look at some Omnia leather sectionals with details that will give your home an unforgettable look.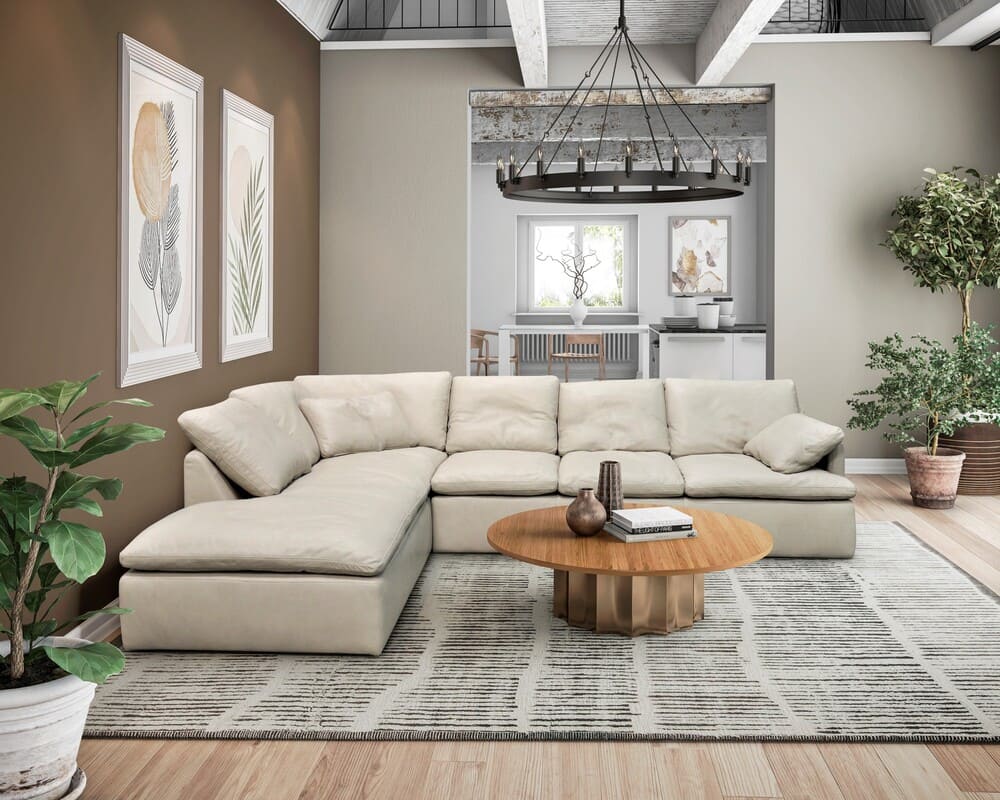 First, let's take a look at the Lounge collection. Aptly named, this sectional is plush and dreamy and the perfect place to relax and get comfortable. With custom design selections such as an optional deep seat or extended chaise, the Lounge sectional is the perfect place to unwind after a long day.

Next, let's look at the Newport. Sleek and modern with show-stopping details, this leather sectional features a high back and extended chaise. It's hard to design a look that's both modern and cozy but Omnia does it beautifully with the Newport. Keep it chic by styling the space with modern accessories like bold artwork and metallic accents.

Now, let's look at the Savannah. We can't talk about leather sectionals without talking about timeless style. Classic chocolate leather with round arms, nail head trim, and bun feet are as timeless as the design itself. Contrast this classic style with rustic tables for a transitional look.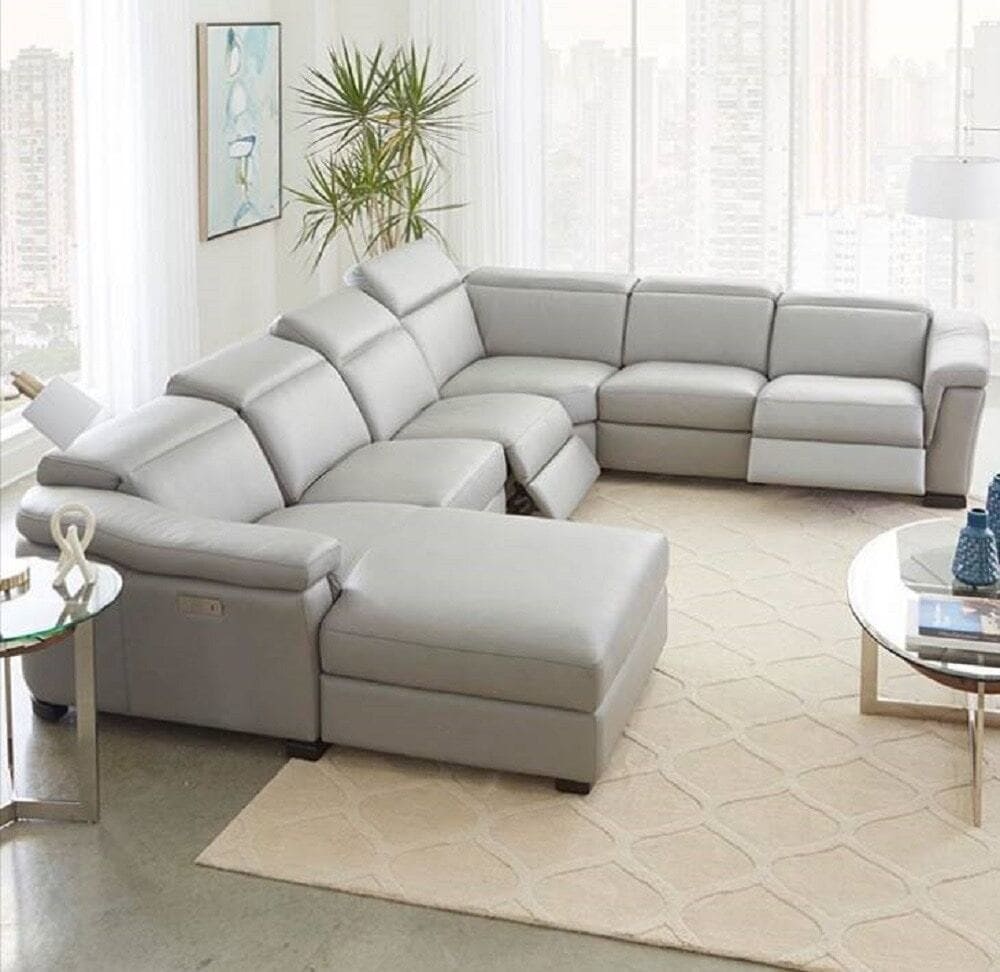 Next, we have to talk about reclining sectionals because they provide the ultimate comfort experience. The Bergamo Ponza is a build-your-own collection with reclining seats wherever you want them. Adjustable footrests and headrests, a sleek design, and smooth leather make this one a sectional the whole family will love.

Finally, let's look at the Zander. Designed with clean lines, cushioned tuxedo arms, and a high leg this sectional has a cool angular design. Modern and stylish, the Zander is for those who crave order as this sleek style always looks neat and put together.
An Omnia leather sectional is an investment you will never regret. They're American-made, built to last, and have multiple custom options. Meet with our design team to create the perfect custom leather sectional for your home and make your living room the place your whole family wants to be.