Interior Design Trends to Get Excited About in 2020
The Hottest Room Design Trends for 2020
As the year comes to a close we're excited to look ahead at what's next. Not only is it the beginning of a new year but we're about to take on a whole new decade. Doesn't it just feel like a great time to make a fresh start? We're so excited about these new and upcoming interior design trends and we think you will be too.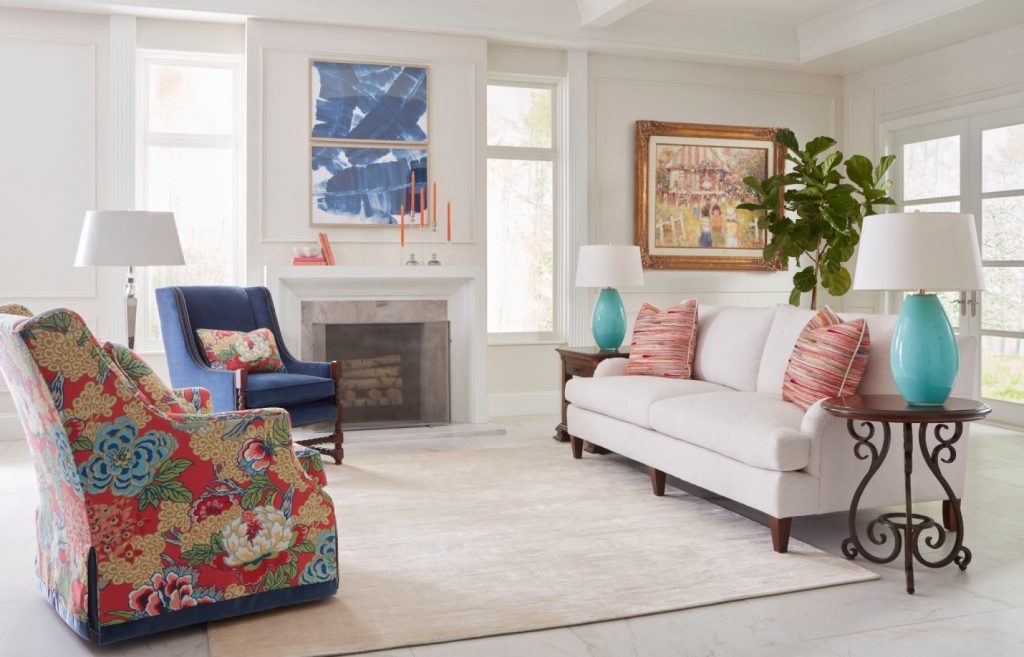 Color! Colorful spaces are coming back. After so much grey on grey, it's no surprise that color is on the horizon for the new year. And we're not just talking about pops of color we're talking bold prints and layered bright hues. Bring it on.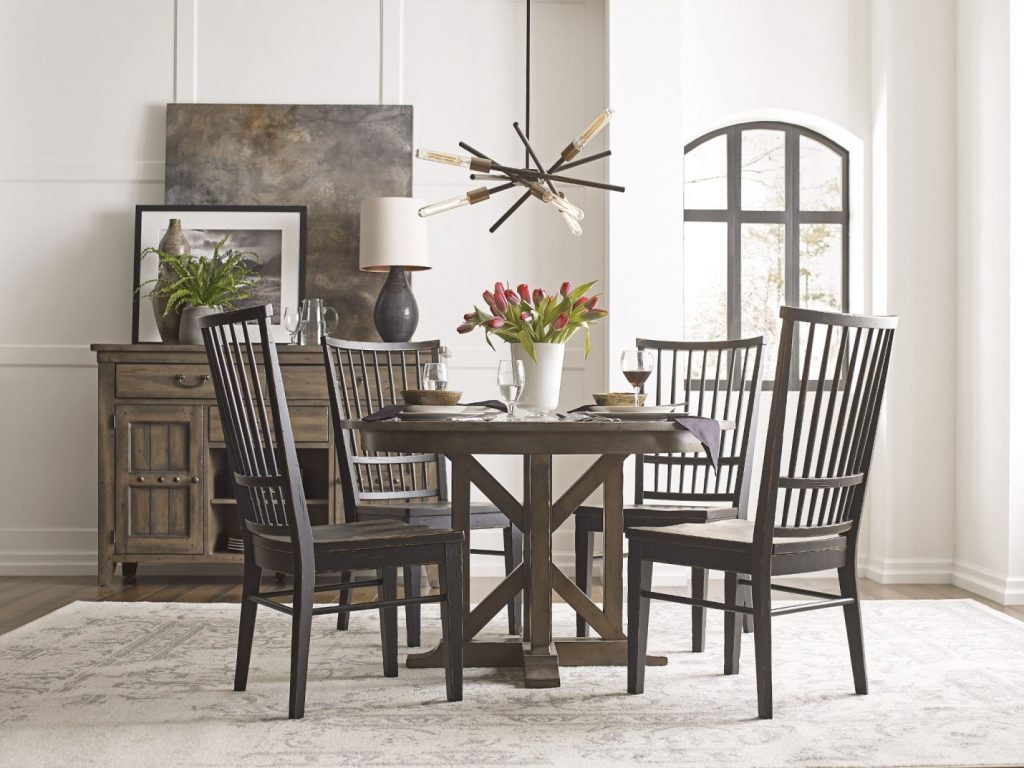 Character. We believe your home should tell a story and a great place to start is with character. When you pair distressed furniture with modern pieces like this sculptural light fixture, for example, it becomes more than just a bunch of pretty things. Pairing elements that are rustic with modern ones adds a certain charm to your home and gives it character.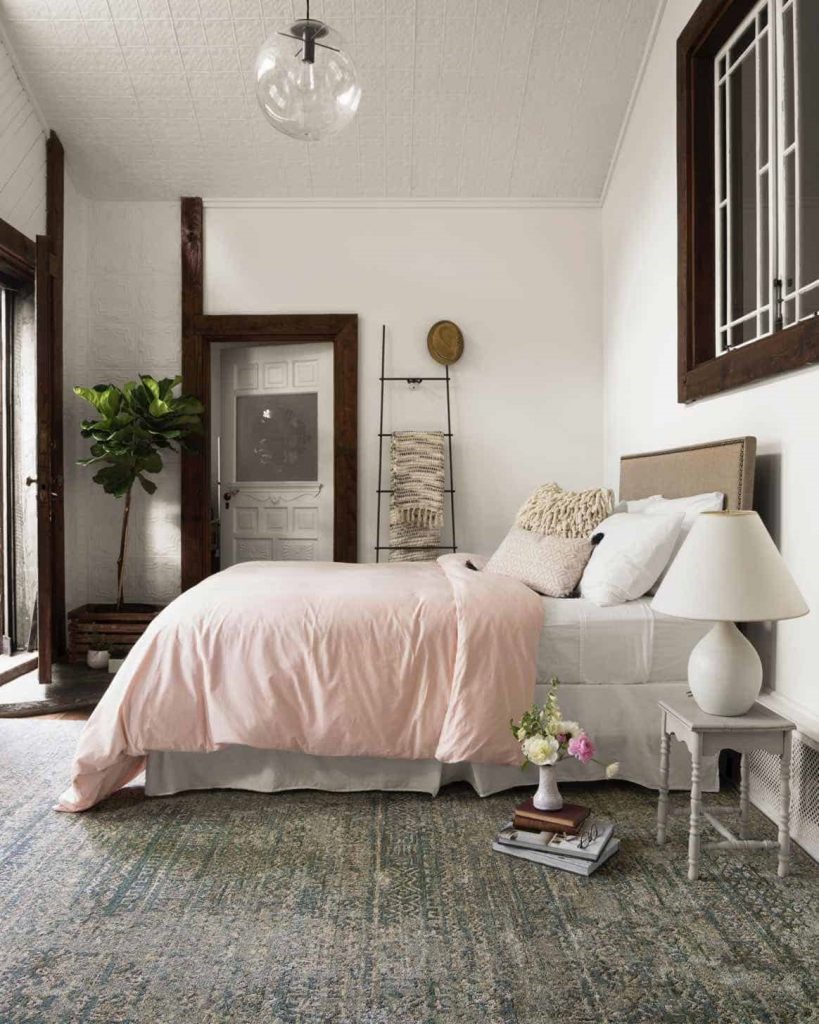 Casual spaces. Perfection is out and the laid back look is in. Yes, you should always make your bed but it doesn't have to be perfectly tucked and folded with karate chopped pillows. A loosely turned back duvet and a pretty pile of casually tossed pillows have a more relaxing vibe.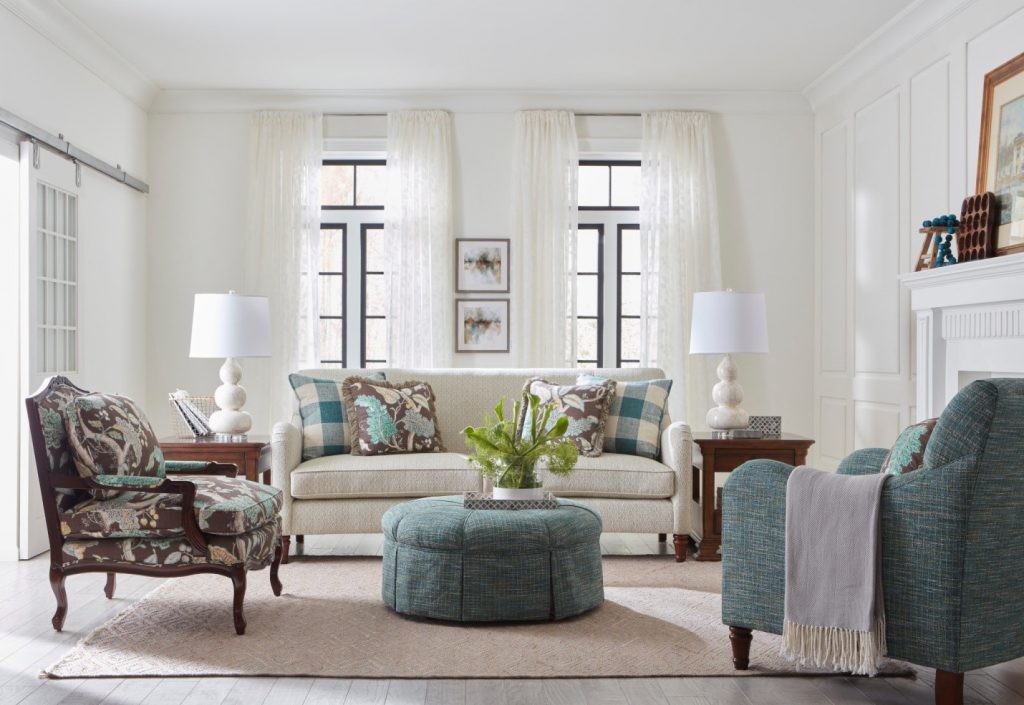 Performance fabrics. We are totally on board with this one. Fabrics like Sunbrella and Revolution are low-maintenance, easy to clean and available in so many different colors and textures. You CAN have a white sofa without living in fear.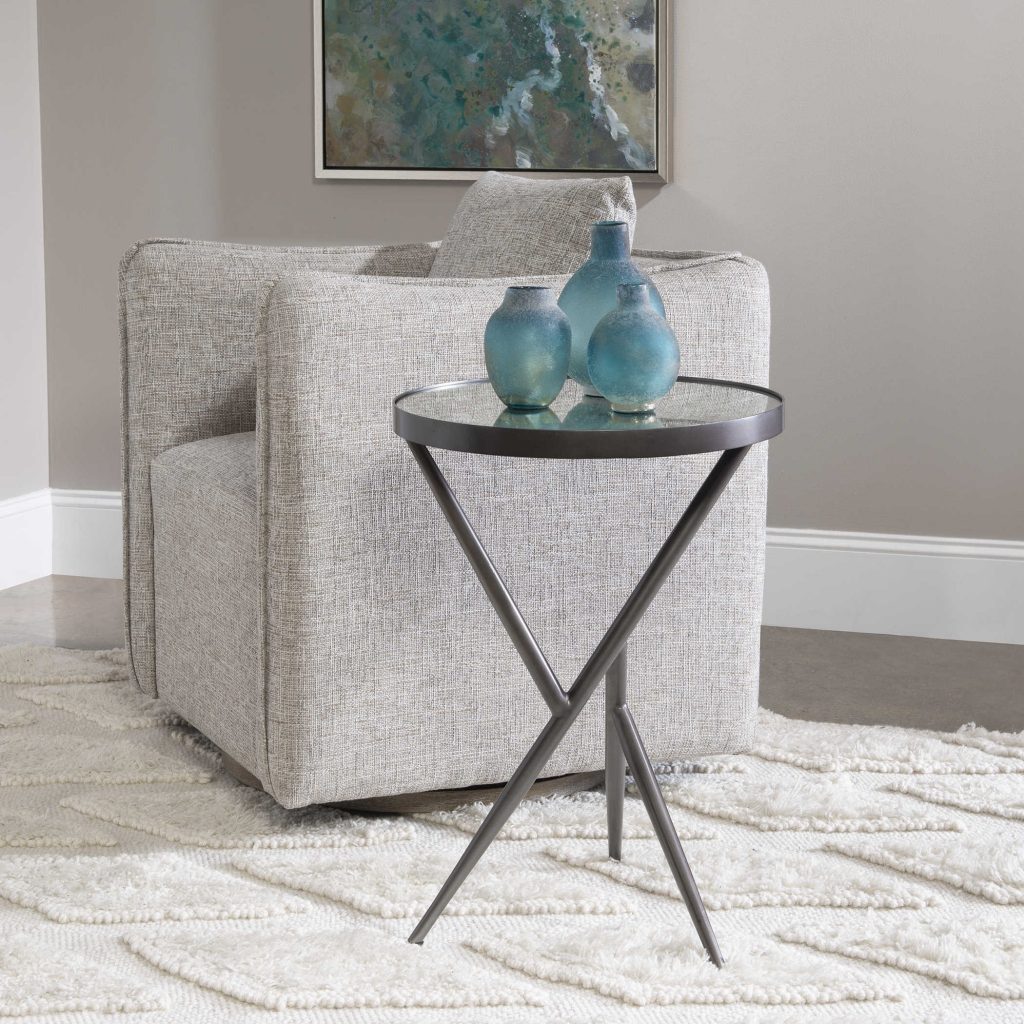 Statement accent pieces. We're seeing so many interesting accent tables and accessories that have a sculptural or architectural quality. This table, for example, has a cool contrast between the angular base and the curvy top. Simple and modern pieces such as this become functional pieces of art.
Are you as excited as we are about these upcoming interior design trends for 2020? If you're feeling inspired and want to make some changes to your home then start here. We love helping you decorate and we can't wait to see what kind of changes you're planning to make to your home in the new year.