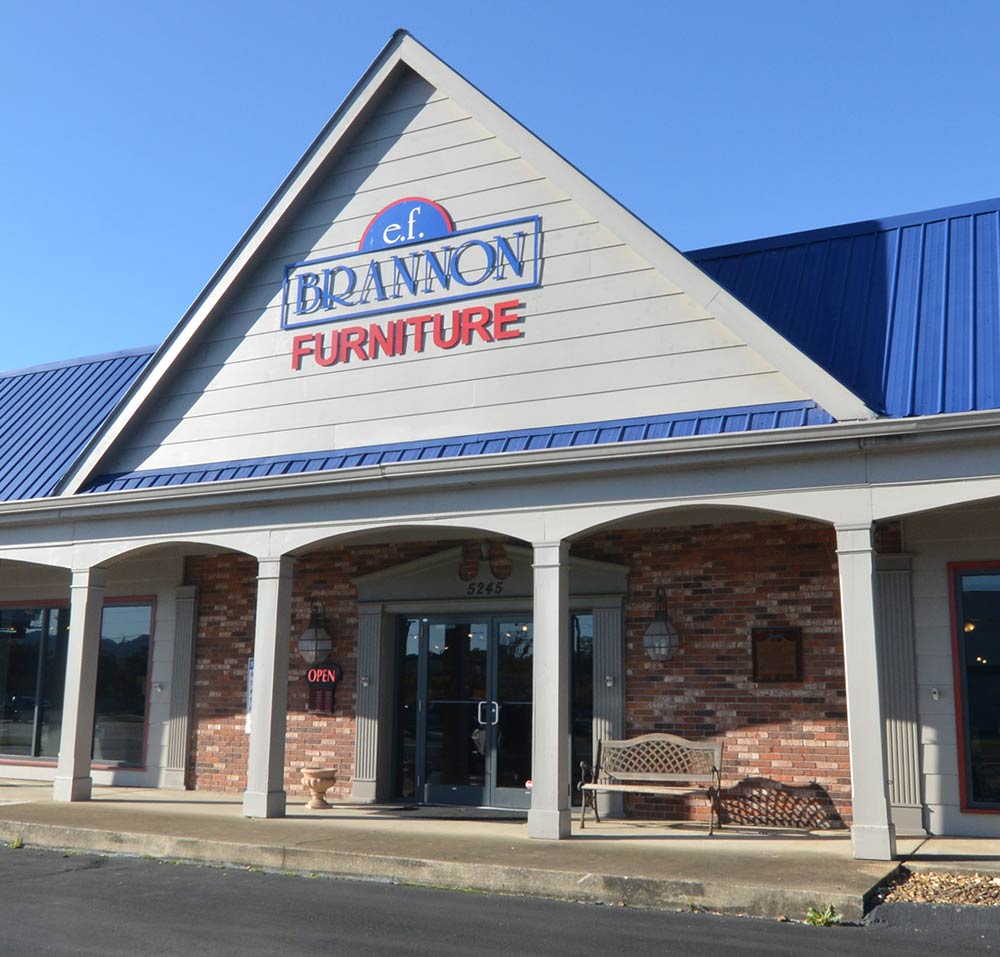 Shop the Showroom at EF Brannon Furniture Stores Near North Chattanooga
At E.F. Brannon, we believe you deserve the very best.
Could your North Chattanooga home interiors use a little updating? Shop the greatest styles at our EF Brannon furniture store near North Chattanooga. We carry top brands like Kincaid, Hammary, Uttermost, Flexsteel, and more, and our 20,000 square foot showroom offers up a selection of furniture you won't find anywhere else locally.
We've built our business on a 25-year reputation for unbeatable quality, personalized service, and a neighborhood feel you'll appreciate as you shop for new furniture. We are also the area's largest seller of solid wood living room and dining room furniture from manufacturers you can trust for the best quality around.
Need some interior design inspiration? Our team of experts can help. We offer free design consultations to help you curate living spaces perfect for your specific needs, and that you can be proud of when entertaining.
Also when you order from us, you can expect our floor stock items to ship within just two days. No waiting around.
Update your North Chattanooga home interiors today with amazing styles from EF Brannon.